Continuing Care Retirement Community - What is a CCRC?
Table of Contents
1. What Is a CCRC?
A CCRC (Continuing Care Retirement Community also known as a LifePlan community), is a living option for seniors who want to live independently but prefer residing in a community of their peers with the option to increase helpful services as they age. These communities offer a number of services that can widely assist seniors whenever they need them. In addition, they offer seniors the option to age in place, rather than forcing them to uproot their lives as their abilities change.
What Makes a CCRC Special?
A CCRC is a special type of senior housing that allows seniors to take advantage of the precise services they need to live comfortably and safely. Seniors often want to live independently for as long as they can, and this type of senior care facility provides this option. They are also living within a vibrant community, so they do not feel isolated. In the event of a change in their ability to live independently, additional services can be provided either in the area in which they already live or in areas close by.
Residents of a CCRC can reevaluate their needs as time goes on while essentially remaining in the same place, thus eliminating disruption in their lives as they grow older.
What Services Do CCRCs Offer Seniors?
Services at these senior housing facilities can range from little to nothing, as is the case with independent senior living, to skilled nursing and assisted living. Emergency medical assistance is also an option, so the families of seniors living in a CCRC know their loved one has help on hand if necessary. Also, these facilities often offer a number of other services, such as bathing and hygiene assistance, housekeeping, transportation, and activities and outings.
Almost anything a senior could need is available at a CCRC.
Almost anything a senior could need is available at a CCRC. Depending on the CCRC's pay structure, those who do not require a particular service simply do not pay for it. If things change over time and another service is needed, seniors can add to their care without having to move outside the community they love.
Choosing a CCRC for Senior Care
CCRCs give seniors and their family members the greatest peace of mind when it comes to all-inclusive senior housing. As multiple service options are available for whenever a senior requires them, CCRCs provide the most freedom, protection, and ease for those who wish to age in place as effortlessly as possible during their golden years.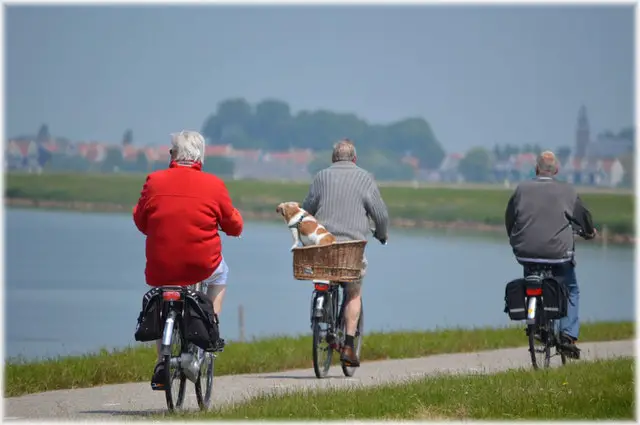 2. The Benefits of Living at a CCRC
There are many benefits associated with living at a Continuing Care Retirement Community (CCRC, also known as a LifePlan community). When you choose this lifestyle, you are making a healthy choice that will benefit you for years to come. There are many options available to you, and the CCRC of your choice will ensure that you are able to change your services as your life changes.
You Are Not Alone
When you choose senior housing at a CCRC, you will never be alone, because people are always nearby – both neighbors and caregivers. This offers your family members and loved ones peace of mind while providing you with as much help and/or independence as is necessary.
You Have Access to Everything You Need
CCRCs offer so much more than typical retirement homes, with services ranging from healthcare and emergency medical services to assistance with running errands and housework. Resident activities are organized and common areas such as the cafeteria and gym are usually available.
You Can Age in Place Easily
You may not need some of the senior-care options available at your CCRC, but over time, your needs may change. At a CCRC, instead of having to move to a new place to gain access to aging services, you'll be able to stay in the same community, if not your same home. These communities allow residents to age in place and offer alternative options as they age – a specialized program that isn't available in any other type of senior living facility.
What Kind of Lifestyle Will I Have?
At a CCRC, your lifestyle will be whatever you want it to be! You will maintain your independence while gaining access to emergency and long-term medical care, day-to-day assistance, and leisure activities.
You will design the lifestyle that is most effective for you and add additional services as they become necessary. Basically, you will be free to live your life your way while experiencing easy transitions.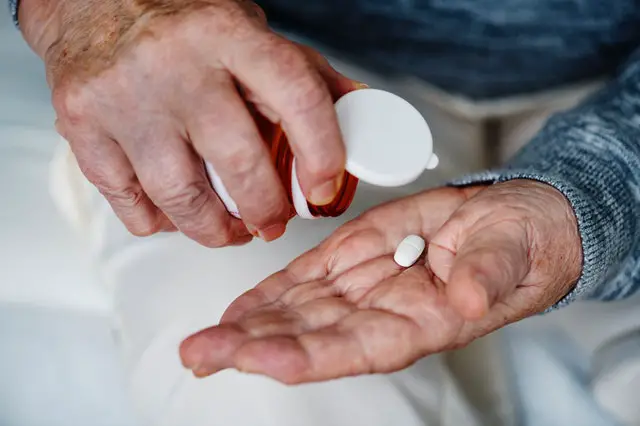 3. Independent Living, Assisted Living, and Skilled Nursing — What's the Difference?
There are many options for senior housing available, and the best one for your needs can depend on your specific situation. Of course, most seniors desire an independent living option where they can do for themselves, but assisted living and skilled nursing can also be helpful—even necessary—in certain situations. Therefore, it is best to understand the differences among all three options and to be aware of which you may be more likely to need at certain times in your life.
The Differences Among Independent Living, Assisted Living, and Skilled Nursing
These programs all offer different types of senior care, depending on the needs of the individual residents. Sometimes, it can be difficult to determine what you need based on your specific situation, but your needs are likely to fall into one of these three categories when choosing senior housing.
Independent living is a type of senior care where residents live unaided and enjoy their lives to the fullest. This option provides them with lots of support from other, nearby seniors, as well as members of staff. Activities are planned, and residents can enjoy different options for fun. In addition, independent living facilities usually assist with household chores, transportation, running errands, and other necessities.
Assisted living is non-medical care provided by non-licensed caregivers.  Examples include helping with dressing, eating, bathing, bathroom use, moving around, and getting into and out of bed. These facilities are more intensive and offer help to those who have more difficulty with their day-to-day tasks.
Skilled nursing is medically necessary care that can only be provided by a registered nurse and under the supervision of a doctor. Examples include physical therapy, wound care, IV injections, catheter care and more.
CCRCs Offer All These Options—And More.
Many times, seniors must choose a facility that offers the type of care they need at one particular moment. After choosing this option, their needs for care can change, and another option must be chosen, requiring a move and other difficulties. At a Continuing Care Retirement Community (CCRC), however, residents can start out with the type of care they need when they arrive and then age in place over time.
CCRCs offer independent living, assisted living, and skilled nursing—as well as many other services—to their residents. If you do not require a certain service yet, you still have the option to transition into it over time without having to leave your community. CCRCs offer the most options for treatment, assistance, and independence of any other type of senior housing facility.
4. Is a CCRC Right for Me?
You may like the sound of living in a CCRC (Continuing Care Retirement Community also known as a LifePlan community), but the decision to choose one as your independent living and senior care community is a difficult one. How do you know that a CCRC is really right for you? How can you determine if it would be better to choose another kind of senior living option? Consider the answers below to help you make the best decision for your individual situation.
CCRCs Are Expensive…
It's no secret that these senior living communities are pricier than other options. This is because they offer more services than most others and allow residents to decide which of these services they'd like to acquire as part of their living arrangements. In addition, many other amenities are available at no extra cost to all residents.
If you can afford to live in a CCRC, it's one of the best options for aging in place.
If you can afford to live in a CCRC, it's one of the best options for aging in place. Plus, there are many different prices for different communities and contracts, some of which offer lower monthly and entrance rates based on the services they offer.
…But They Offer You So Many Options.
Nowhere else will you be likely to find the plethora of services provided by your senior housing. CCRCs offer medical options from preventative care to long-term and intensive care, and residents can choose the plan for the future that best suits their needs.
In addition, CCRCs offer home-help options, such as housekeeping, living assistance, transportation, and other services, to residents who need them. Finally, these senior care facilities offer activities, social functions, and other pastimes for residents, which, along with home and health services, are a considerable part of the CCRC's cost.
Is a CCRC Right for Me?
Ask yourself the following questions to determine if a CCRC is the right type of senior housing for your needs:
Do you still want your independence but no longer want to live so far away from other people, especially other seniors?
Does it make you feel safer, or is it necessary, to be closer to medical personnel?
Are you reluctant to have to move again as you get older?
Do you want to decrease the amount of upkeep for home maintenance?
Are you able or willing to pay more in monthly rent in exchange for more services?
Do you like the idea of being part of a community of people who are at the same place in their lives as you?
Are you ready to commit to a medical plan for your future?
Can you pay the upfront entrance fee expected by a CCRC?
Will you and your family have peace of mind knowing you are close to other people but still independent in your own home?
If you answered yes to most or all of these questions, it is very likely that a CCRC is exactly the type of senior care community you're looking for.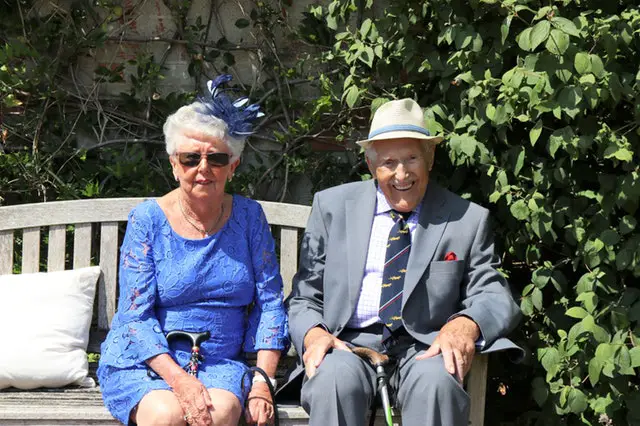 5. The Different Types of CCRCs
CCRCs (Continuing Care Retirement Communities, also known as a LifePlan communities) generally offer up to three types of contracts (Type A, Type B, and Type C), and a good way to know the range of services and residence you can expect from a specific senior housing facility is to ask about them.
Type A Contracts: Extensive or Life-Care
Type A contracts offer the most services for residents, the cost of which is bundled into monthly and entry fees. When you move into a Type A community, you'll know your fees won't increase drastically when you begin to need more intensive services like assisted living or skilled nursing. This is also why Type A contracts have the highest entry and monthly fees. Residents are paying for the care they expect to need in the future.
Type B Contracts: Modified
Type B contracts offer a lower level of all-inclusive services than Type A contracts, although initially less expensive in monthly fees, entrance fees, or both. Type B communities will require an increased monthly fee and/or additional payment when the resident begins to need more medical services. In some cases, residents may have access to certain services (such as skilled nursing care for a certain amount of time), but more intensive services will not be included in the general payments.
Type C Contracts: Fee-for-Service
Generally, Type C contracts have the lowest entrance and monthly fees, if everything else (such as room size, luxury of the facility, etc.) is the same. However, residents have the burden of paying for long-term care expenses when they come about. Residents of Type C communities may not have the assurance that they will have access to more intensive medical services whenever necessary.
Which Type of CCRC Contract Should I Seek?
It can be difficult to decide which type of senior housing contract is best, especially since one of these types of communities could be more beneficial for one person than another. Someone who might soon need long-term care, for example, may want to consider residency in a Type A community, but what about someone who is years away from this? Is it better to risk the possibility of not having all the services available but save money by choosing a Type C contract? Or is it better to have the safeguard of assured services and choose a Type A contract?
This depends largely on the individual person and his or her preferences, family, medical histories, and expectations for the future. It's best to remember that no one choice is right for every individual. Instead, start considering what options will suit your specific needs.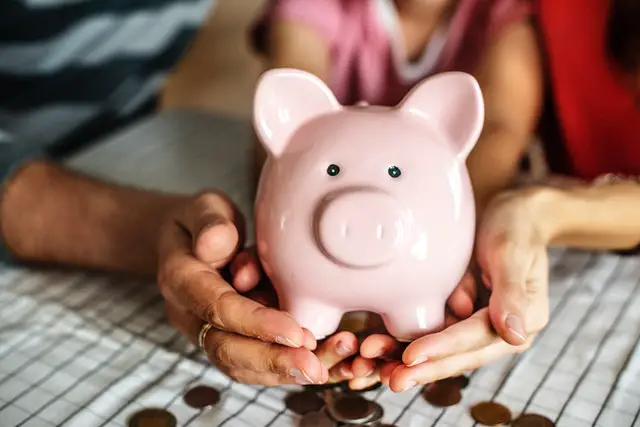 6. How Much do Continuing Care Retirement Communities Cost?
Continuing Care Retirement Communities (CCRCs also known as LifePlan communities) are a fantastic living option for seniors who wish to age in place rather than having to move to a different location as their needs for at-home care and medical attention become greater. Still, it's important to be realistic about the cost of a CCRC and know what to expect for your money.
What Am I Paying for at a CCRC?
Most CCRCs offer residents the opportunity to live comfortably in a rental unit with both onsite assisted living and medical care when necessary. If residents don't need a certain type of care, then they won't have to accept it until they do. They also won't be forced to move from the area they feel comfortable with in order to gain this care in the future.
CCRCs also offer services like meals, lawn care, housekeeping, transportation, and security, as well as activities for senior residents. These amenities are usually included in the base cost. Senior care at these facilities is meant to be all-inclusive, so it is often understood that CCRCs are more expensive than the average senior housing facility.
What are the Entrance Fees?
Cost varies among CCRCs because they are run by different individuals and companies, and they offer a wide array of amenities. Some CCRCs can be more basic, while others provide near-luxury services. Still, because of the all-inclusive nature of this senior housing option, CCRCs tend to be expensive.
These facilities are usually rent-based, so residents make monthly payments. In addition to their monthly payments, residents are also expected to make a one-time, entrance payment when moving into the facility. For some facilities, this down payment is the first month's rent, but this isn't always the case. In many situations, the down payment is much higher than the monthly rent.
Depending on the facility, the level of luxury and amenities it offers, and other variables, the entrance payment is usually between $2,000 and $500,000, while monthly payments are often between $2,000 and $5,000. Of course, these numbers represent averages. In addition, some facilities offer refunds for entrance fees, but this is another variable.
Learning More About CCRC Cost
If you know you want to move toward living in a CCRC, it is important to thoroughly research your options. Remember to ask about monthly costs and entrance fees well before moving in. Also, make sure to ask if the entrance fee can be refunded and to what extent. It is always better to be informed about a facility and to know what to expect before you make the decision to live there.
7. Questions to Ask When Visiting a CCRC
Moving into a Continuing Care Retirement Community (CCRC also known as  a LifePlan community) is a big decision, and it's important to know what the community is like and how you will be treated there. The staff at a CCRC will have plenty of questions for you, but don't forget to ask a few of your own.
Moving into a CCRC is a big decision, and it's important to know what the community is like and how you will be treated there.
What Does It Cost to Live at the CCRC?
Most CCRCs have monthly rates and an initial entrance fee which is sometimes partially refundable. Ask the CCRC about the difference in pricing among the various contracts offered.
Can I Learn More About the CCRC's Financial Situation?
CCRCs must have good financial standing in order to provide the kind of services they offer. Asking to look at the financial records of the community is important, and any red flags, like major debt or the inability to make payments, can be bad signs.
What Services Do You Offer?
CCRCs vary greatly in the scope of services offered. Some may provide offerings as à la carte options, and others may ensure that all monthly-paying residents have access to specific services. It is important that you know what you're paying for.
How Old Is Your Average Resident?
CCRC residents are going to be your neighbors, so it's a good idea to learn the average age of those around you. This information will not only help you gauge the overall social scene, but also determine whether the community offers a more vibrant lifestyle inhabited predominantly by 55-year-old residents or a quieter community of those ages 80 and older.
What Is Your Occupancy Rate?
This is a good way to discover whether a CCRC is offering decent services for senior care at a fair price. Although rates are bound to change throughout the years, a senior housing community with a high occupancy rate is always a good sign.
How Much Has Your Monthly Fee Increased Over the Years?
Learning about past monthly fee increases can help you predict future ones, giving you a sense of payment hikes to come.
Will My Insurance Cover This?
It is possible that your long-term care insurance will cover a small amount of the cost of a CCRC, but this is not always the case. It's important to find out now if your insurance might cover some, or none of the costs of the community's fees.
How Does This CCRC Compare with Others?
The staff at a CCRC should know exactly what makes their community stand out, and the answer can help you discern whether the community's special qualities are something important to you – things, for instance, like the culture, activities, and costs.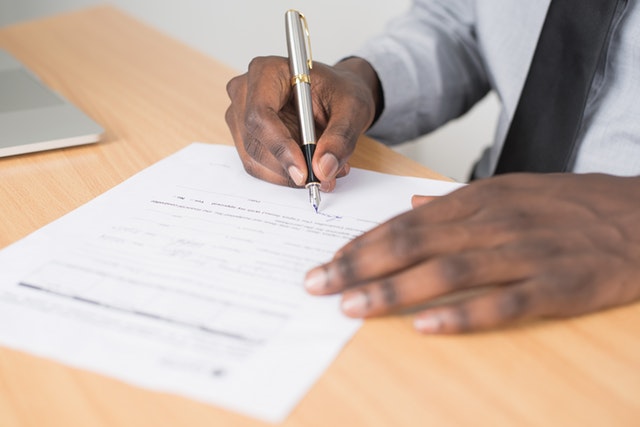 8. Applying for Residence at a CCRC
CCRCs (Continuing Care Retirement Communities also known as LifePlan communities) offer a unique senior housing option for older individuals who want to be able to age in place.  But, when you decide to move into a CCRC, it's important to acknowledge that there are many qualifications you must first meet.
Age Requirements of CCRCs
Many CCRCs have specific age requirements, which can range from 55 to 65 years old, in order to qualify for a government exemption. Depending on the facility, some CCRCs may take in only those individuals who are 55, 62, or 65 years of age and older.
In some communities, the age requirement is met if just one person in the household is over the specified age, which means a spouse, family member, or someone else can reside there as well. Other communities are more restrictive, allowing spouses only to reside with the qualified resident, and still, others may not permit anyone under a certain age to reside there at all (particularly true of 62-and-older communities).
Medical Requirements of CCRCs
CCRCs often have medical requirements for incoming residents, too. This is so that the community can offer care to those who require more medical assistance with the help of the payments from younger, healthier individuals. People who want to move into CCRCs often must take medical tests, such as cognitive tests, blood work, independence assessments, regular medical exams, etc., before they become eligible to live at the facility. Of course, the types of tests almost always depend on the senior housing community.
Financial Requirements of CCRCs
CCRCs vary widely in cost. Residents normally must pay entrance fees, some of which might be reimbursed over time. Also, monthly fees are expected in these communities and can be low as common rental costs or as high as luxury housing.
Applying for Residence at a CCRC
In most cases, applying for residence at a CCRC is not as simple as merely filling out paperwork. Residents must meet many requirements before they are accepted into one of these communities. In return, however, they receive a great range of care options and the invaluable ability to age in place.
9. How do I Choose my CCRC?
Choosing which CCRC (Continuing Care Retirement Community also known as LifePlan community) is right for you and making the transition to your new home is a process. It is best not to make a hasty decision and move in too quickly. Give yourself time to deal with the change and become comfortable with your choice. And, most importantly, keep your needs and happiness in mind when researching options.
How Do I Choose the Best Independent Living Unit for Myself?
So, you've decided on the CCRC that will offer you the best opportunities as far as price, care, and comfort. The next step in the process is choosing your own independent living unit. In most cases, the senior housing community itself will provide you with options for available units based on the type of contract you've chosen, the amount you're paying, and other variables.
Remember that when you move into your new home, the goal is to age in place there. Think about whether you will be able to live in this unit for many years. Ask yourself if it feels comfortable and close to services you might need later or activities in which you might want to participate. Are the living quarters visually appealing and will you be happy there? Don't choose a unit you think you will "learn to love." Instead, choose one you already do love!
Making the Transition to a CCRC
If you have been living on your own in a house or apartment, making the transition to a CCRC may be difficult. You want to feel like you're at home, but you may also need to downsize your living situation, especially if you're coming from a house. Ask for help! If possible, it's far better to get loved ones involved in helping you make the transition than to attempt to do it alone. In some cases, the staff of the facility itself may be able to help you with the process of moving. Transitioning emotionally from having your own home to living in a CCRC can be difficult too. Make time to express your concerns with those you care about.
Making a Change
Changing your lifestyle can be hard, especially at an older age. But there are many wonderful things that may come with it. Remember that you deserve to be happy, cared for, safe, and comfortable in your golden years, and for many individuals, a CCRC is the best way to achieve this kind of stability.