Home Buyer and Investor Info for Seniors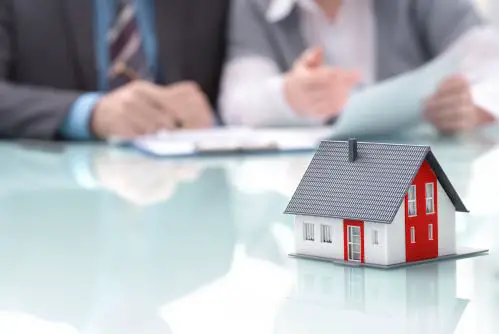 Perhaps speed is of the essence to sell your home.  There are investors who will buy your home, in its current condition for cash. This means you can avoid a lot of time, repairs and inspections.  Many of these companies want homeowners to have a good experience. These investors will often buy a home in any condition.  If you are concerned about the condition of your home or don't have the time, money or energy to fix it - an investor may be the right solution for you.
Of course, in many of these cases you may got 50-70% of your homes true value.  The investor is basically buying your home wholesale in order to redevelop or flip the home.
Investors, Wholesalers and Home Flippers typically deal with distressed homes that are being sold quickly, are in poor condition and may not qualify for typical financing.  
What is the Difference in a Home Buying Company vs. Realtor Involved Sale? 
Home buyers skip closing costs, realtor fees and move fast - closing within 14 days.
Realtors involvement can include home repairs, staging, downsizing and the process can take months. There are of course realtor fees and closing costs as well.
What are the Pros and Cons of working with Investors?
PROS 
No hassle - Most investors will purchase your property as-is.  They will handle all repairs and in a lot of instances you can simply walk away and they will clean out the property as well.
Fast - Many investors are prepared to close on your property within 14 days.  Traditional home sales can take 100 days or more.
It's Sold - With traditional home sales there are often complications and contingencies that arise.  There is no risk of these type of situations coming up. Once you agree to the investors, your home is sold. 
CONS
Scammy Tactics - Beware of some unsavory tactics used by some cash buyers.  Make sure your investor is fair and reasonable. They should have your best interest in mind.  
Pricing - You will undoubtedly get less money for your home. You can expect to get 50-70% of your homes value. 
What questions should I ask an investor? 
You can ask for references.  Many of the investors are proud to have many happy families they have dealt with.  
You can ask for proof of funds to ensure they are prepared to close quickly and give you the money for your home.
You can negotiate.  You should know the true value of your home and have a reasonable number in mind.  Consider your homes condition, repairs needed and what you may leave behind.  
In Closing
Individual real estate investors are typically looking for properties.  You are able to move from your home quickly without the hassle of preparing it for traditional sale.  If your home is a true burden and you just want to be relieved of it, home investors may be a good option.  Beware of scams, do your research and ask your family to assist to make the best decision for you and your financial situation.