Pharmacy Information for Seniors
Pharmacies are designed to help people get the most positive results from their medications. At the pharmacy your drugs are prepped and dispensed to ensure the correct dosage, prevent interactions and connect with patients regarding safe use of what they have been prescribed. A relationship with a pharmacy can be a great asset to seniors and their families. Seniors living in assisted living communities or in their own homes need a relationship with a good pharmacy. Pharmacies for seniors should be flexible and helpful to each situation.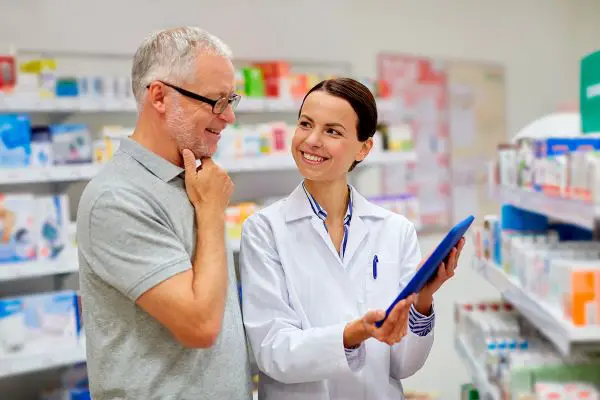 Pharmacists promote health, work with patients and doctors using their medication expertise. They also manage pharmacy systems to ensure smooth operations.
What is a Pharmacist? 
As of 2004 pharmacists are required to have a doctor of pharmacy degree. You must have this degree to take the NABP exam. You must pass this exam to dispense medications and work as a pharmacist in the US. Pharmacists offer their expertise and dispense prescription drug medications. They also can conduct health screenings, immunize patients and supervise medications given to patients. They can also provide information regarding how to store medication and the correct way to use medication that has been dispensed to you.
How Can a Pharmacy Help Me?
Pharmacists are credible advisors; they promote safe use of medication. We rely on prescriptions to manage our health. Pharmacists collaborate with patients to ensure you take your medication properly, avoid interactions and warn against side effects. They also provide great over-the-counter medical advice for things such as aches, stomach upset, cough, colds and flus.