Downsizing Information for Seniors
Moving can be demanding at any stage of life. But it is even more difficult for seniors who have accumulated many things through a lifetime at their home. Now there may be many challenges to face such as health issues, specific physical needs and the emotional task of downsizing.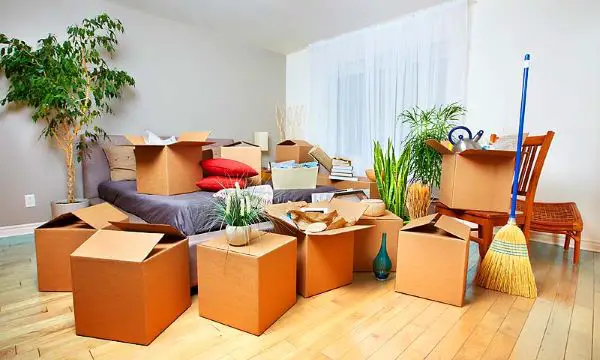 Downsizing can be an important part of planning for your retirement years. Anticipating your future needs can be difficult. Things like mobility issues can come up and be stressful. A properly downsized home where seniors are less likely to face hazards of falling or things falling on them can bring peace of mind. Many older adults feel relief when purging old items that have been a burden on their shoulders. It makes moving to a smaller home or a senior living community that much easier when the time comes.
Something that may consume your mind is how fast you need to declutter and move. The last thing you want is to throw out important items by accident. Packing your heirlooms properly and safely is another reason an expert can help. They keep you on task according to your arranged schedule while caring for your possessions with courtesy and kindness.
Though seniors may have family, children and grandchildren they are not always available to assist. This is when a downsizing expert can really help with your next move. Downsizers can help you focus, organize and deal with this particular relocation process. On this page we will guide you through why a downsizing expert can help, tips for making downsizing easier and how to find a "downsizing person near me" 
Why do I need a downsizing expert? 
Professional downsizers can assist with services that provide you a successful move. They can help even the most overwhelmed families with guidance and careful consideration of each estate. Experts can help you whether you are moving to a smaller home or a senior living community. You may need help with what is right to keep depending on your new situation. Expert advice is crucial when you are moving and have not had to alter your lifestyle in such a long period of time.
What can a downsizer do for me?
They can organize the contents of your home, help decide the appropriate furniture and possessions to hold on to, and serve as a project manager to keep you on task. This may be a task you have not had to deal with for many, many years. Times change and downsizing professionals are on the cutting edge of new moving processes.
What is the cost of a downsizing company?
The cost of these expert downsizing service can vary across the country. You can expect to pay between $40 to $150 per hour or more. Some offer package pricing, once they come in and evaluate your needs. Be sure to ask the company you are consulting with if they offer a free analysis that includes an estimated cost for your particular situation.
Ten Questions to ask yourself if it's the right time to downsize? 
Preparing a home for moving or downsizing can be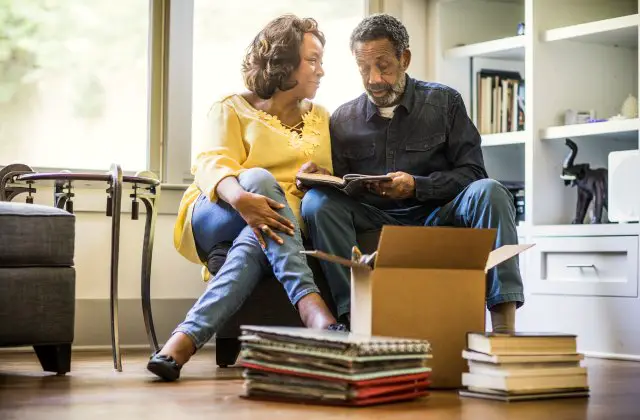 emotional with a home filled with many years of memories. However, downsizing is practical for those aging and finding themselves in an empty home. Here are questions to ask yourself to see if you are ready for the downsizing stage of life. If you answer yes to two or more of these questions, downsizing may be the right fit for you.
Are you feeling overwhelmed by the inside maintenance of your home?
Are you feeling overwhelmed by the outside maintenance of your home?
Do you have unused rooms in your home?
Have you had a lifestyle change such as health or retirement?
Are your monthly expenses too high?
Do you travel often?
Do you long to simplify your lifestyle?
Do you have difficulty getting around your home?
Is your current home very valuable?
Have you had a loss and the memories are too difficult to handle?
Now let's review some Tips – Questions to Ask – and Checklists for downsizing your home
What downsizing entails:
Sorting through years of belongings
Assistance with letting go of old items
Removing duplicates in the home
Organizing paperwork and important documents
Suggest items to donate or sell
Help with memorabilia and antiques
Deciding what furniture and accessories are appropriate to keep
Questions to ask when interviewing a downsizing company:
A. What downsizing services do you offer?
B. Will you provide a contract?
C. How long have you been in this profession?
D. Do you have references I can contact?
E. Do you have insurance, if so, what is covered?
F. Will I need a separate moving company?
G. How will I dispose of things I throw away?
H. Will you provide an estimate?
I. What will the price be for my project?
Top 10 Checklist items for seniors moving or downsizing: 
Do not plan to do everything in one day
Creating a system for sorting items
Begin to give items to family & friends
Carefully sift through small items
Have a system to take notes of where items are going
Contact downsizers and moving companies
Plan the outline of your new space
Make a plan to remove unwanted items from your home
Create a list of important things that need to change such as mail, ID changes etc.
Gather help...Don't do it all alone
In the end, most importantly try to enjoy your new space. Whether you downsize to a smaller home or relocate to an assisted living or senior living community. Allow yourself time to adjust to your new surroundings and know that you have made a positive decision.
Work with an expert. If you are overwhelmed with the idea of downsizing or relocating in your senior years, don't be afraid to ask for assistance. Moving companies and downsizing experts work with seniors to help navigate the process from beginning to end. They are able to assist with unique situations and they have the skills necessary to move you under all kinds of terms such as fragile items, antiques, artwork and more.
How can I find a senior downsizing company near me?
Use our handy "Find Services" button to find a downsizing expert near me. With our red buttons on each experts ad, you can contact them via email, website link or phone. Reach out and let these professionals assist you and your family today.  Under services you will also find realtors, pharmacies and more.