Real Estate Information For Seniors
At some point you have an empty nest and the retirement celebrations are behind you, as a homeowner you might look around and wonder if the time has come to move from your family home. This is a major decision and you need guidance. Let a Real Estate Agent help you take the next step. Searching for - Local real estate agent near me? Click here to Find one today.
As someone over the age of 55, your needs aren't the same as a typical first-time homebuyer or seller. Are you looking to downsize, retire, or move to a senior living community? Whatever reason you should let a local real estate agent to guide you through the process.
Why Do I Need a Real Estate Agent? 
Real estate agents have the understanding about their local laws on the buying and selling homes. They are experts in their physical area. They are familiar with trends within the housing market as well as pricing and local buyers and sellers.
An agent is like an intermediary between the people looking to buy or sell a property. Real estate agents have the proficiency and talents to market properties and establish the best possible value of a property.
Negotiation is a large portion of an agent's profession; part of the relationship is that they work on your behalf. Real estate agents will charge a percentage of the final sale price as their fee. The typical real estate commission fee averages approximately 5-6 percent of the home's sale price. Most agents work as independent contractors, depending on commissions for their only source of means. Their fee is however, sometimes negotiable.
Why Work with a Local Real Estate Agent?
They know your area and the buying/selling climate
They have contacts in industries that can help – movers, home inspection, downsizing experts etc.
Knowledge regarding 401K accounts, IRAs, reverse mortgages
Assist with emotional challenges, create a plan to help sell your property and understand your needs
In retirement, your home could be one of your most valuable assets. Therefore, selling your house at retirement age presents a different set of considerations than when you were younger. Whether you're downsizing, buying in a new community or moving in with family, it takes careful planning to get the most out of your equity.
Tips for How to Choose an Agent
You will find yourself in a new relationship for a couple of months with your new real estate agent. Choose a person you feel you can relate to. Be sure to define how you'd like to communicate. Some clients prefer email or texts, while others only want to be called or have in-person contact. It's best to outline those expectations upfront so everyone is working with clear objectives. Below are some general tips for things to look at when choosing an agent.
Seven Tips for Choosing a Good Real Estate Agent 
Strong communication skills are a must. You don't want to miss out on any opportunities.
Honesty and trustworthiness
Education in the real estate realm. Ask about certifications.
You want an agent with experience
Ability to network. You never know where you will find a buyer.
Characteristics of a Good Listing Agent
Finally, negotiation skills are a must. You want the best deal you can get.
Importance of Your Listing Agent's Marketing Ideas  
A listing agent considers marketing of the utmost importance. The main reason for this is getting your home in the public eye is  what makes the sale. Remember to ask your new agent what the plan is for selling your house and review the marketing ideas.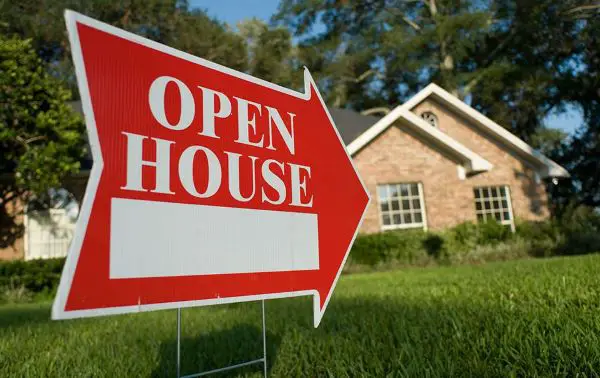 Below is a sampling of what an agents marketing plan can include:
Lockbox with Monitoring System
Digital Marketing Plan
Setup of Virtual Tour
Sale Sign with Agent Info
Advice on How to Setup Your Home (staging)
MLS Advertising
Photos of Your Home
Open House Schedule
Flyers for Marketing to Potential Buyers
Preview for Brokers with Incentives
Reports on Showings
Mailings to Local Area and Neighbors
Comparative Market Analysis
Findings Regarding Recent Sales and Neighborhood Info
Tips for Preparing to Sell Your Home 
For older adults, selling a home they have lived many years in can be more of a sentimental experience, as opposed to a thrilling experience. This may be the case if they are moving into an assisted living or senior care community. Here are some tips for you or your loved one when selling their home.
Be Financially Ready
Consider all your financial options as well as how soon you will receive the money from your home sale. Explore financial planning, Medicare and long-term care costs.
Clean Up and Staging 
It can be time to admit that some of your home may be dated. You will want to present your home in its best light. Consulting with a downsizing expert or enlisting the help of family members to do some clean up and refresh will be in your favor. People also use staging companies to assist with making the home appear modern and friendly to all types of buyers. This is the time to get rid of clutter, basement storage and clean those closets.
Home Maintenance Updates
Consider things that may come up during a home inspection. If you have been putting off repairs, now is the time to address those concerns. You will want your home inspection to go smoothly. This can increase your home's value as well.
The Great Outdoors
Let's talk curb appeal. We all love it! It is a good time to hire a landscape service and give your property a good manicure. Remember it's the first thing a potential buyer will see. It is worth the effort to make sure your yard and landscape is in great shape.
Think Ahead
This will help to create the right time to sell. Consider all the things that need to be done in the home, selling market and finding your next home. It's best to start thinking of these things and creating a list of what needs to get done. Discuss this with your children, family and friends to form opinions, help and less stress.
Find a Local Real Estate Agent
Finding a great local real estate agent can make all the difference in the world. They will help you focus on prepping your home, create the best marketing plan and explain the current housing market.
How Can I Find a Local Agent Near Me
Start right here with FindContinuingCare.com. Use our search tool (Find Services) to find real estate agents in your area waiting to assist you with all your real estate questions and concerns. We want to be your go-to senior resource website!
You may not feel like an older adult, but for adults over 55 a variety of housing options are available to you. These options cover a lot of ground from independent living to senior living communities and those that provide full continuum of care. There is much to consider, FindContinuingCare.com can help navigate these senior housing options as you age paying attention to, location, services, amenities, activities, and current and future care needs.
Whether you are looking for senior living near me or real estate agents near me - Please visit our Assisted Living, Memory Care or CCRC sections for more information. We also have wonderful section for Learning Videos for those who prefer not to read or enjoy watching a screen. Each video is easy to understand and only about 5 minutes!  Not sure what your next step should be?  Try our free "Level of Care Tool".