CCRC
9 Steps to Finding the Best CCRC in the Country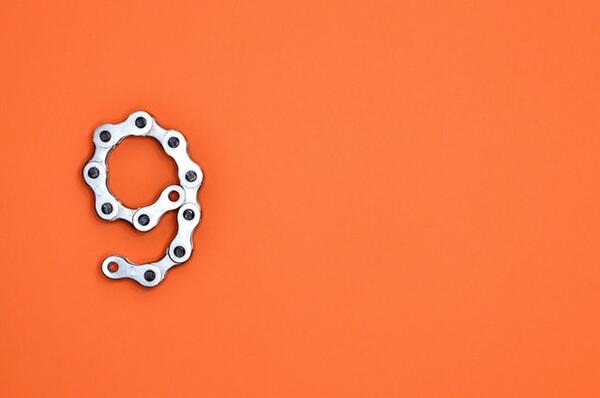 9 Steps to Finding the Best CCRC in the Country
Tuesday, March 10, 2020
In 2017, 15.6% of America's population was 65 or older; this number is continually rising and is projected to reach 22.1% in 2050. You, your parents, or another loved one may be joining the senior population in the near future.
As a result, you may be thinking of how to best accommodate senior needs while providing a comfortable living space. One thing to consider is a continuing care retirement community (CCRC), as it can accommodate seniors of every ability level.
If this interests you, then here are 9 steps to finding the best CCRC in the U.S.
1. Put Together a List of Potential CCRCs
The first thing you need to determine is where in the country you want to live in. Factors to consider include the climate and proximity to family.
This can really help to narrow down your choices so you don't feel as overwhelmed when researching potential CCRCs. It can also help the decision to live in a CCRC feel more real when you're looking at a map and picking your optimal locations.
2. How do I Choose my CCRC?
You may already have medical conditions that require higher levels of care, or you want to be prepared for that eventuality. In that case, you should seek out CCRCs that have assisted living as well as nursing support.
If you're planning on staying in a CCRC with your spouse, then choosing a community with higher care levels is optimal. That way, if either of you falls ill or develops new health issues, there are qualified and experienced staff members to assist you.
3. What Services Are Provided?
The services provided at a CCRC will impact your daily life, so make sure to scrutinize these. For example, some will offer different levels of cooked meals, housekeeping services, and transportation.
If you're an animal lover, then you'll also want to check if they allow pets or not. For the CCRCs that don't, it can be a dealbreaker if you want to spend your retirement with a dog by your side.
4. What Enrichment Programs Are Available?
Enrichment programs are essential for your mental health. Check out what's available at the CCRCs you're looking at to see if they fit your interests.
Speak with an employee to see what enrichment programs they've had in the past so you can get a good idea of what the seniors there get to experience. If daily activities are important to you, find out if they plan these for you or if they leave it up to the residents to organize on their own.
5. Is a CCRC a Good Investment?
The price for a CCRC can hugely affect whether or not you keep it on your shortlist. Most offer price sheets that show the entrance fee and monthly fees.
However, others will have summary price sheets where they list everything possible to overwhelm you. If this is the case, then just try and look at the overall picture to get an estimate of how much a CCRC will cost you.
6. Visit the CCRCs on Your List
Pictures and text descriptions can only do so much. Once you have a shortlist of the top CCRCs, the next step is to see how they look and feel in real life. 
A good idea is to go to open houses and community events. The staff members can give you a tour of the facilities and answer any questions you may have.
For this reason, it may be a good idea to put together a list of questions and concerns before you go. That way, you won't accidentally leave out any key matters you'd like to know about.
7. Stay Overnight if Possible
Some CCRCs will allow prospective residents to spend the night so they can get a firsthand experience of what it's like in the community. If the ones you're looking at offer this option, take it.
Not only will you get to experience a day in a resident's life, but you can also try out their amenities, such as gyms and communal areas. You can then determine if they're up to your standards.
8. Are CCRC Worth it?
The best way to get an idea of what it's like at a CCRC is to talk to the residents. While staff members can answer any questions you have, they don't have the same perspective as the residents do.
Sit down with a few residents and get their take on things. Not only will you gain more insight, but you may make some friends before you move in.
9. Can You Envision Yourself There?
The most important thing to decide is if you can envision yourself living there; you'll be spending the rest of your life at a particular CCRC, after all. While a community may tick all the boxes and seem great on paper, the most important thing is if you can picture a life there.
The most important thing to decide is if you can envision yourself living there; you'll be spending the rest of your life at a particular CCRC, after all.How many CCRC are there in the US?
If you're not 100% certain you'd fit in, then consider the other CCRCs on your list. There are plenty of them, so don't feel like you're forced to pick one just because it matches all the points of concern you have.
How Many CCRC Are There in the US?
There are about 2,000+ CCRCs in the United States. When you or a loved one are under the care of the best CCRC in the country, it can make all the difference to your quality of life. Not only can you retain your independence, but you can also get healthcare services when a condition deems it necessary.
With all you need in one convenient location, a CCRC will provide years of exemplary care. You can trust that you or your loved one will spend your golden years in a facility where you'll want for nothing.
If you're ready to look for best CCRCs for you, then use our search function now.