Memory Care
What Should You Do About Memory Care for Alzheimer's and Dementia?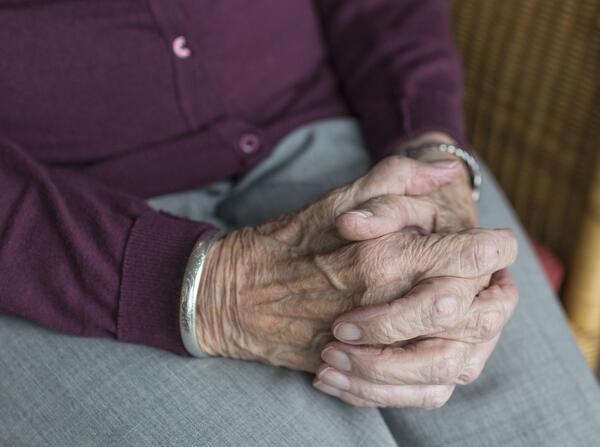 What Should You Do About Memory Care for Alzheimer's and Dementia?
Thursday, March 26, 2020
A guest post by Lydia Chan

of

Alzheimer's Caregiver
There are two things you shouldn't take a gamble on: your health and your retirement fund. Taking risks with your finances might be fine when you're young with steady income and plenty of time to rebound, but once you become a senior, there's not enough time to wait and see how things play out. Medical issues and health deterioration happen in your older years. It's a part of life that we can't stop, but it is something that we can plan for.
Alzheimer's disease is a reality for some people, and while there's no cure, there are ways to live with the disease under another's care. If you or a loved one is living with Alzheimer's disease, now is the time to consider memory care.
What Does Memory Care Mean?
Some older adults need long-term care to assist them with daily life (custodial care), and others need to go a step further with memory care. People with Alzheimer's disease or related dementia usually require memory care as this disease progresses and cognitive impairment makes independent living difficult. Like all long-term care, memory care isn't cheap. The out-of-pocket expenses are much higher than other conditions because the care is more comprehensive. As the disease progresses and the individual becomes more impaired, care costs increase.
What is the Difference Between Assisted Living and Memory Care?
Memory care at an assisted living facility can cost up to $5,000 a month, which covers the cost of living and specialized care by a professional caregiver. Even without assisted living, memory care at home costs an average of $21 per hour, and adult daycare centers average out to $72 a day. Nursing homes cost roughly $225 a day, with no additional cost for a resident with dementia.
After you decide which type of care is right for your family, it's important to have a plan for how to pay for memory care. Medicare doesn't cover the cost of long-term care or assisted living; it only covers short-term rehabilitative care after three-day hospital stays. Medicaid provides some coverage, but only for low-income applicants. Individuals with good coverage from private medical insurance or long-term care insurance (LCTI) might find some relief in paying for memory care. Those without coverage will end up paying exorbitant costs. The burden of paying for care either falls on the family or depletes retirement funds.
In the absence of LCTI or disposable income, the average family that isn't sitting on an extra $60,000 a year will have to turn to alternative funding for long-term nursing home care or unexpected medical expenses. These funding options could include selling life insurance policies, borrowing from nest eggs, adding riders to annuity investments, or applying for a reverse mortgage. Taking out a reverse mortgage has its pros and cons, but responsible and reputable companies can guide you through the process. That's why it's important to do your research first and shop for the best company.
How Do You Know When it's Time for Memory Care?
Your family should decide which type of care is best suited for your aging relative's needs. Options for memory care include home care, adult day care centers, assisted living, nursing homes, and continuing care retirement communities. Early stages of Alzheimer's require less care that can be given at home. Family members cover 80 percent of Alzheimer's care at home, but for the remaining 20 percent of care and for advanced diseases, professional caregivers and paid health professionals pick up the slack.
 Options for memory care include home care, adult day care centers, assisted living, nursing homes, and continuing care retirement communities.
Home caregivers help with daily activities such as hygiene, meals, transportation and errands. Skilled nursing homes, on the other hand, take care of medical needs as well. As you research facilities, gather information on what type of care they provide, costs, payment solutions, security, activities, staff qualifications, and other perks for residents and families. Reputation and reviews should not be overlooked either.
Once you decide on a care plan for your loved one, you should look into coverage to help with your finances. An insurance plan for final arrangements can be a difficult choice to make, but without financial assistance, funeral costs can really add up. Consider buying a burial insurance plan; it not only covers the cost of funeral arrangements, it can even provide aid to paying debts such as bills and loans. Before shopping for insurance, decide what arrangements and debts you need help paying for.
"How am I going to live out my senior years?" is probably the last thing on a young person's mind, but it's the early bird that gets the worm. A reliable plan for your long-term care should be in place when you're younger and preparing for retirement. Starting earlier means setting yourself up for life. If you are getting close to retirement age, have an aging parent who is, or are already at that point when you need long-term care, what are you waiting for?