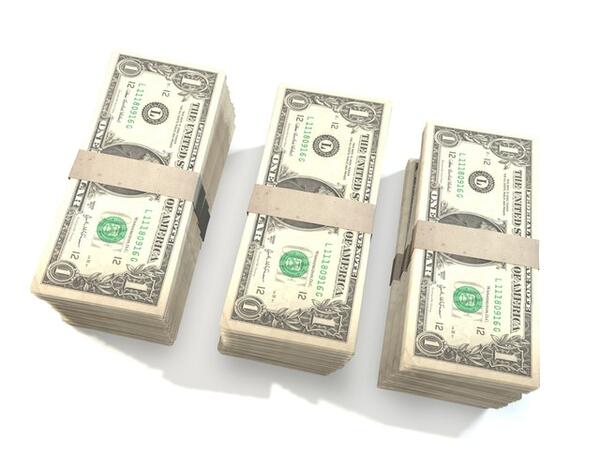 3 Key Facts About Paying for a CCRC
Sunday, November 6, 2022
There are currently more than 47 million seniors over the age of 65 living in the United States.
Of those who belong to this group, many of them may move out of their house and into a Continuing Care Retirement Community (CCRC).
Have you ever considered moving to a CCRC? They're a great option for seniors who want to choose the level of care they receive and retire in style. 
If you're on the fence about a CCRC, keep reading. Explained below are some important things to know about paying for a CCRC.
How Much Does it Cost to Live in a CCRC?
Of all the different senior living options (nursing homes, assisted living facilities, etc.), CCRCs are usually the most expensive.
There are a lot of factors that go into determining the price of a CCRC, including whether it's run by individuals or a company and the specific amenities offered.
Some CCRCs only offer basic amenities and cost less as a result, while others offer more luxurious services.
What is a Buy in Fee?
CCRCs are often rent-based, so those who live there pay a monthly fee. They also are required to pay a one-time entrance fee or "buy in fee," when they move into the facilities.
Sometimes, this down payment includes the first month's rent, but that's not always the case. Some facilities will also refund the entrance fee if the resident decides to move out of the CCRC.
The entrance fee can cost anywhere from $2,000 to $500,000 depending on the specific facility. Monthly fees for CCRCs usually cost between $2,000 and $5,000 on average.
Is a CCRC a Good Investment?
Some people are hesitant to move into a CCRC because of the high entrance fee. They wonder why they should pay that entrance fee when they could move into a different kind of facility and pay a lot less.
There are a lot of benefits that come with investing in a CCRC and paying a higher entrance fee, though, including the following:
If you move into a CCRC at the appropriate time, you could end up paying less than you'd pay if you moved into a different kind of care facility later on when you require more assistance
Your entrance fee helps to fund improvements to the community, so you're investing in your future when you pay it
Paying for a CCRC provides an added level of certainty and ensures that residents will have access to care even if they outlive their assets
Many state governments also provide a lot of oversight over CCRCs. They make sure that the CCRC is using the entrance fees in an appropriate way that benefits residents and protects their investments.
Options for Paying for a CCRC
There are definitely benefits that come with choosing to live and invest in a CCRC.
If you can't afford the entrance fee, though, there are still other ways to enjoy these benefits, including the following:
1. Bridge Loans
If you're considering moving out of your house and into a CCRC, you might want to consider talking to your bank or credit union about a bridge loan.
A bridge loan will help to cover the cost of the entrance fee. You'll then pay the bank back after your house sells.
Some CCRCs also have relationships with banks or credit unions that offer these loans. Working with a preferred lender can help you get a better interest rate and make the transition as painless as possible.
In some cases, the CCRC might even pay the interest for you as an incentive to get you to move into their facility.
2. Selling Stock
Some seniors also sell stocks to help fund the cost of their CCRC entrance fee.
This isn't always a wise option, especially if you use your stock to generate income or think you might need to do so later on.
If you have plenty saved up though and aren't worried about using your stocks for income purposes, you might want to consider selling some of it to pay your entrance fee.
Remember, too, that you can always purchase new stocks later on -- for instance, once your home sells -- to make up the difference. You don't have to get out of the investment game completely just because you're moving to a new location.
3. Reverse Mortgage
You might also want to consider a reverse mortgage.
A reverse mortgage is a type of home equity loan, and it doesn't come with any payments until you sell the home. If you have a lot of equity in your home, you can a significant sum from a reverse mortgage.
A reverse mortgage will provide you with the money you need to pay for the CCRC entrance fee. The catch, though, is that you have 12 months from the time you move out of the home to sell it and repay the loan.
If you think you can get your house sold in this time period (most people can with no problems) it's a viable option.
How Do I Choose my CCRC?
Before you decide to move into a CCRC and pay the entrance fee, you need to make sure you've chosen the right CCRC. 
The following are some tips that can help you with your decision:
Learn about the care they offer (independent living, memory care, etc.)
Take a tour and get a feel for the environment
Learn about their amenities (libraries, swimming pools, fitness classes, etc.)
Ask about special needs accommodations for conditions like diabetes or MS
Consider the location and make sure it's close enough for family or friends to visit often
It's important to think about the cost, too. Find out what their entrance fee and the monthly rate is, as well as any other fees associated with living at the facility. 
Are CCRC Worth it?
The fees associated with CCRCs can definitely be expensive. Most residents find that they're well worth the cost, though.
Now that you know more about your options when it comes to paying for a CCRC, are you interested in finding one for yourself?
There are tons of CCRCs throughout the country, and our free search tool makes it easy for you to find them.
Check it out today to locate CCRCs near you and start planning for your future.