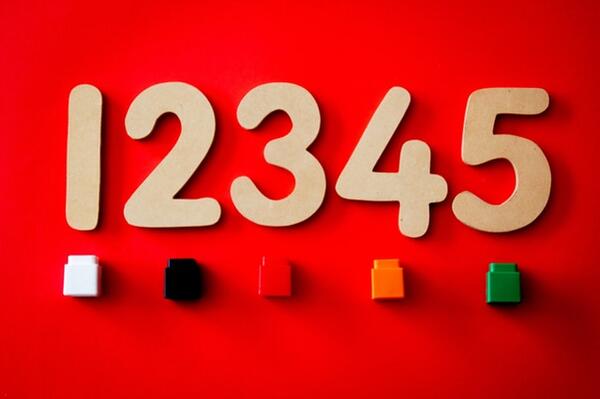 5 Features That Make Continuing Care Retirement Communities Different
Thursday, April 23, 2020
Did you know that by 2060, the number of Americans aged 65 or older will go from 46 million to 98 million, more than doubling? Or that America's elderly population will surge from 15 percent to 24 percent?
As the iconic Baby Boom generation continues to gray, the senior care and retirement living industry will grow in response. The expansion of senior care resources for older people will mean new amenities, services, and lifestyle options.
Baby Boomers have been making waves in the US ever since they were teens, and this trend will continue when it comes to the senior care and retirement services they receive. Many prove more educated and affluent than their elderly predecessors. 
As a result, they demand facilities better suited to their unique care needs. Read on for five retirement community features and amenities that make the continuing care retirement community (CCRC) concept unique. 
How Do Seniors Pay for Independent Living?
There are a few ways seniors can pay for independent living. These include personal savings, social security benefits, pensions, housing assistance, or VA benefits.
What is a CCRC? 
What is continuing care for the elderly? Continuing care retirement communities provide a wide range of services for seniors at different stages of their lives. As a result, these retirement communities can respond to the changing needs of seniors over time without needing to relocate.
CCRC rental communities also represent a solid answer for senior couples who want to live together despite needing very different levels of care. 
To qualify as a CCRC, a community needs to meet the following requirements:
Provide a socially vibrant environment
Foster a sense of community
Remain focused on promoting an active, healthy lifestyle among residents
Offer more than one level of care on one campus
Accommodate residents as their care needs shift over time
CCRCs are sometimes referred to as life plan communities as well. This underscores a new shift in elderly care with facilities welcoming younger seniors. In fact, CCRCs even appeal to seniors requiring no care who want to live among their peers.
Understanding which level of care you or a loved one needs remains essential to making the best choice when it comes to independent vs assisted living facilities. After all, emotions can run high, and a variety of stakeholders may be involved. 
Let's take a closer look at five ways CCRCs differ from other types of elder care and why it matters to you and your loved ones.
1. Providing a Socially Vibrant Environment
Many people considering care options think independent living vs. assisted living, but CCRCs provide the best of both. Like independent living facilities, CCRCs are great for those who require little in the way of care.

Many people considering care options think independent living vs assisted living, but CCRCs provide the best of both.
They provide patients with access to entertainment, medical care, dining, and more. But residents still manage their own daily activities.
CCRCs also offer a safe environment where residents can interact with peers and enjoy a vibrant social life. Because these individuals require minimal assistance, many of the services provided fall under the purview of hospitality.
Like assisted living communities, CCRCs also provide extended care services for those who have trouble with basic daily care activities. 
Which daily activities are we talking about? 
Personal hygiene
Preparing meals
Completing household chores
Maintaining personal finances
Driving/coordinating transportation
Managing medications
For individuals who need assistance with even one of these activities, CCRCs offer a great alternative to assisted living centers. Either way, residents still get plenty of daily social interaction. 
2. Fostering a Sense of Community
But what happens if a senior couple requires different levels of care? In the past, they faced heartbreaking separations. The same also held true for family members and lifelong friends.
Fortunately, CCRCs provide care at multiple levels, which means couples, family members, and friends can live in the same community despite having expressly different needs.
And they can remain in the same location no matter how their needs change. Just this fact alone draws many seniors to CCRCs. 
A CCRC's comprehensive combination of independent and assisted living services means the entire community flourishes. 
3. Promoting a Heathy, Active Lifestyle
When it comes to finding the right CCRC for yourself or a loved one, there are some important things that you need to keep in mind.
These include what each facility provides in terms of:
Services and amenities
Intangibles
Healthcare
Cost
Both CCRCs and independent living centers offer the same basic community features and amenities. These amenities promote a healthy, active lifestyle. They include:
A community clubhouse
Event spaces
Lounge areas
Bistros
Dining rooms
A fitness center with accompanying fitness classes
Housekeeping services
Interior and exterior maintenance
A swimming pool
Wi-Fi
Scheduled transportation
And more
That said, CCRCs generally offer a higher level of standalone services and amenities than their independent living counterparts. What's more, most CCRCs must provide living accommodations and a wide variety of care options as contracted.
4. What are the Different Levels of Senior Care?
Many CCRC rental communities feature private living quarters for their residents. These are fully licensed and capable of providing the full spectrum of care, from memory care to skilled nursing. 
While some independent living facilities may also offer separate accommodations for those requiring additional care, these services get fulfilled through an outside organization.
5. What is a Senior Care Facility?
Should care needs increase, then a move might prove necessary. Independent living care facilities simply don't have the ability to offer skilled nursing services or meet higher acuity assisted living needs.
Such a move could prove exorbitant for a resident as they would pay the market rate for the move and additional services. In other words, it behooves you and your family to think long term before choosing a senior living facility. 
While an individual might not need the care provided by a CCRC at the moment, it could still be in their best interests to consider such a facility. That way, they will have peace of mind and a clear plan for the future.
Choosing a Continuing Care Retirement Community
When it comes to deciding on the right living situation for you or a loved one, many factors come into play. What level of care is needed? Do extenuating circumstances apply such as a spouse who needs accommodations, too?
But you also need to think long term as you make this very important decision. This can be difficult since none of us has a crystal ball.
However, many residents of the continuing care retirement community system find peace of mind knowing they're in a facility that can help them every step of the way. They also love the ability to remain close to other loved ones with different care needs. 
Want to learn more about the various types of care available to seniors? Contact us today. To find the best continuing care retirement communities near you, use our search tool.