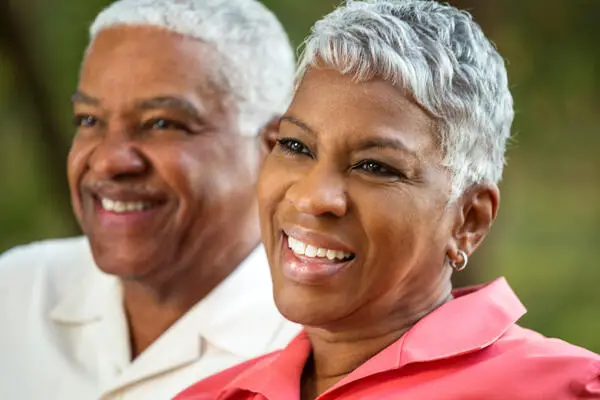 5 Key Qualities to Look for in a Continuing Care Retirement Community
Wednesday, October 20, 2021
According to the United States Census Bureau, the population of people aged 65 and older is expected to reach 98.2 million by 2060. That means the senior population is more than doubling over a 40-year span.
More seniors are considering a continuing care retirement community (CCRC) as a way to age in place.
What is a Continuing Care Retirement Community?
This option is a combined independent living, assisted living, and nursing home. If you're looking for care that's as close to home as possible, this is it!
However, not every two CCRCs are created equally. 
How do I Choose a Retirement Community?
Finding the right continuing care retirement community requires research. It's a lot easier if you know what to look for in a retirement community. Throughout your search, keep a lookout for these five key qualities.
When Should I Move to a Retirement Community?
If you're concerned about the wellbeing of yourself or of an older loved one due to loneliness, medical concerns, and/or isolation, it may be time to move into a retirement community.
Keeping these five qualities in mind, will help you find the continuing care retirement community that finally feels like home. 
What do Seniors Look for in a Retirement Community? 
1. Contract Clarity
For many seniors, it's important to maintain a high level of independence and quality of life. At a CCRC, you can choose to live in a single-family home or apartment within the community. Some CCRCs are even condo developments.
This gives seniors the independence they're searching for.
If they need additional help, however, it's within reach.
There are usually four types of CCRC contracts to choose from. This depends on the services you need. The contracts include:
Extensive/life contracts, which are the most expensive because they included unlimited assisted living and health services 
Modified contracts, which only include some health services in the initial monthly fee
Fee-for-service contracts, which offer a lower initial enrollment fee with market rates for health care services (requested as needed)
Rental agreements, which usually require no entrance fee but guarantee access to CCRC services as needed
When choosing a continuing care retirement community, you need to evaluate the contract and CCRC cost.
A continuing care retirement communities' cost is often the most expensive senior living option. Take note of what's included in your contract (and what's extra).
You can also examine the facility's history. If monthly fees hike up more than four percent every year, it might not be the best fit. 
2. A Caring Community
Once you've developed a list of potential CCRCs to choose from, ask if you can stay a few days. This can help you develop a clearer picture of what the community is like when choosing the right retirement community for yourself. 
While you're there, try to determine if this is a caring community.
Though living in a CCRC offers residents their independence, it also offers a community of familiar people and surroundings. 
Ask yourself if the CCRC facility feels like a community. Would you feel at home here, or like an outsider?
To get a sense of the community, speak with some of the residents. They can give you valuable insight into the community lifestyle. Do they enjoy living there?
Ask about the services, staff, and level of care as well. You can even take note of how the residents interact with one another. That way, you have an unbiased view of the community.
Make sure to talk with the staff as well. Do they seem to have genuinely caring qualities? Would you trust those staff members to help you if you were a resident? 
Ask about staff turnover, too. A facility with a new director every year doesn't sound promising.
Check on inspection reports, any complaint investigations, and licensing while you're there. 
That way, you can feel rest assured this CCRC is a safe living environment for the long-term.
3. Financials
Ask to see the facility's disclosure statement and any audited financial figures. 
The disclosure statement will indicate if the CCRC has the financial resources to continuously provide their services. 
Consider it a red flag if you see their expenses are higher than their operating income. Liabilities that exceed assets are a problem, too. 
You can have a financial adviser review the financial figures for you. That way, you know the CCRC is financially stable. 
4. Amenities
During your tour, ask about the facilities amenities. This can include a health center, wellness program, rehabilitation program, or pool.
Some centers even offer spas where residents can get a massage or facial. 
On the other hand, you might prioritize transportation services. Ask if the facility is located near public transit. If it's not, does the community offer transportation?
Other amenities might include high-speed Internet, a juice bar, or even priority access for sports tickets.
Keep an eye out for overlapping senior services, too. That way, you can take advantage of all the services and amenities the CCRC and surrounding areas offer. 
Confident and reputable services will make sure that the nursing home features and amenities featured are prominently displayed in their branding material, and will also let you tour those, as discussed above, it depending on the sensitive needs of the current residents. 
After all, two sets of similarly described amenities may refer to slightly different uses, or could be used at different times, or may be of higher quality than that on offer in other facilities. Keeping that in mind will help you make the shrewdest decision possible.
5. Advanced Care
According to the Centers for Disease Control and Prevention, the average life expectancy in the U.S. is 78.6 years. With the right care for seniors, however, we can improve this life expectancy.
Some continuing care retirement communities offer wings dedicated to memory care services. This can include Alzheimer's or other forms of dementia.
Should I Move to a Retirement Community? 
If you or a loved one requires advanced levels of care, make sure to prioritize those needs during your search. Advanced levels of care aren't always available in every community. 
Once you find a community that offers this care, ask about the occupancy rate. Facilities that are filled might have a difficult time keeping up with financial obligations. Meanwhile, a lower rate over an extended period of time can indicate problems with the facility. 
CCRCs with higher vacancies might offer incentives (a lower entrance fee or temporary monthly fee discount), so keep those in mind, too!
5 Key Qualities in a Continuing Care Retirement Community
The search is on! With these five key qualities to find in a continuing care retirement community, you can narrow down your search to find the best CCRC for you. Discover the perfect fit and everything you need in a CCRC with these tips. 
Find a continuing care retirement community in your area by using this free online tool. Then, you can find the perfect CCRC for yourself or a loved one.