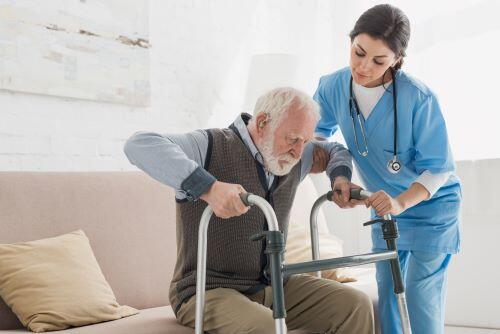 A Checklist For Establishing The Right Senior Care
Monday, October 17, 2022
Finding the best senior care facility for your loved ones can mean the world to them. You need to be careful, though, because almost all of them may seem ideal from the outside. After a few days or weeks is when you'll realize that something is missing or the important services aren't provided with the seriousness they deserve.
As such, you must sample as many senior cares as possible before deciding on the best one. There are many factors that you'll need to consider before concluding. 
For instance, does the management allow your family primary care physician to visit? Are there any restrictions on visiting times? This article aims to discuss these and many other important features to include in your checklist. Keep reading for more insight!
1. Location 
The first factor you should have in your checklist is the facility's location. First, does your loved one feel safe staying within your locality, or are they willing to explore other regions? With this in mind, you can go ahead and narrow down your search to a given area. While doing so, also ensure that you choose a place where you can visit without traveling for hours. Remember, your loved ones still need to see you personally at times for them to have peace of mind.
Nevertheless, it's important to keep in mind that every facility follows local state laws, and caregiver training requirements can also vary.  Therefore, the location you choose will play a huge role in determining which services you and your loved ones are likely to enjoy. 
For instance, in some regions, the laws state that the facility can only provide medical care to a given point, beyond which the management may face legal repercussions. In such regions, the emphasis is on social assistance rather than medical care. As such, you must consider a state where your loved ones will receive all the services they require. 
2. Staff-to-resident ratio
The size of the facility is another crucial factor that might determine whether all the residents will receive their desired companion care. By size, we mean the number of beds, available space within the compound, and the number of residents. Of course, there is no specific number that can be regarded as the ideal figure because it's all dependent on the physical size of the facility.
However, it's important to consider the ratio of residents to available care providers. The smaller the ratio, the more time the facility's staff will spend with your loved one, which is beneficial. 
Therefore, make sure there is sufficient staff to provide care to your loved ones before choosing any given facility. Doing so will ensure that you avoid any future regrets, and you'll also feel relaxed knowing that your relative is in good hands.
3. Available services 
Services provided at any facility are always based on supply and demand. This makes sense from the business point of view because no one would want to invest in something that doesn't yield any returns. Of course, things like housekeeping, dining, and medication management are offered in almost every facility. Therefore, if you're only looking for basic features, this factor might not be an issue for you.
However, you might be interested in specialized services like memory care, heart health, diabetes, and depression management like many other people. Some facilities offer these services, but you'll need to do your research thoroughly to ensure that whatever is provided will actually benefit your loved one.
4. Cost
Inasmuch as the health of your loved one should be prioritized, the cost of those services can't be ignored. The fact that your relative will require long-term care in this facility means the overall expenses may accumulate to an unknown figure. Therefore, to be safe, you'll need to choose one which provides all the services you need at an affordable price. 
Of course, the payment criterion varies with every facility, and this also has a huge impact on your financial capability. For instance, people with access to Medicaid may be limited on options, unlike those who use other modes of payment. Also, some facilities require you to pay an upfront cost while others charge on a monthly basis. 
Conclusion 
Choosing the right senior care for your father, mother, or relative is very important for their mental and physical health. It's important that you consider the factors covered in our article to avoid unnecessary frustrations and regrets. 
Location, staff-to-resident ratio, cost, and available services are among the main features you should keep in mind. Remember, these facilities are subject to state laws, and that might limit their operations. Therefore, it's important that you also consider that factor in your research.