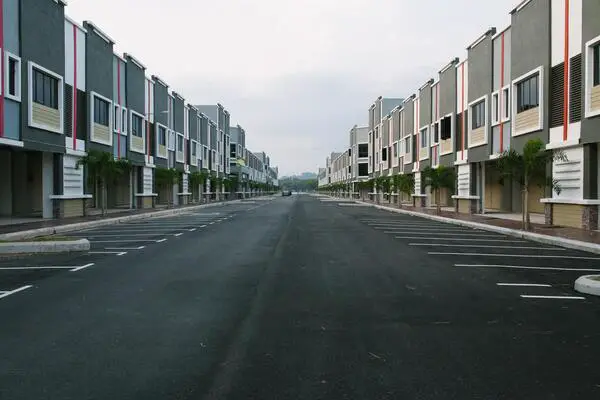 Are You Ready for Your Senior Downsize? 5 Tips for a Smooth Move
Wednesday, February 12, 2020
A guest post by Mike Longsdon

of ElderFreedom
What is Senior Downsizing?
A downsized home holds the promise of low-maintenance living for your senior years, but there's a lot of work that goes into swapping your old house for a compact modern home. Before you can settle into your downsized dwelling, you need to go through the home buying and selling process, declutter a lifetime of belongings, and coordinate the nitty gritty of a move. Use these senior downsizing tips to make the process as painless as possible.
Why Seniors Should Downsize?
No one wants to think about developing age-related disabilities, but it's a reality for many seniors. Even if you remain able-bodied, you're likely to experience issues such as worsening balance and reduced grip strength. Rather than deny age-related changes, adapt to them. A home that accommodates your aging body empowers you to grow old on your own terms.
...And Your Budget
Older adults tend to spend less than their younger counterparts, but low expenses in retirement isn't a guarantee. If you spend your retirement traveling or develop long-term care needs, retirement living could cost more than your working years. So, make a budget that reflects how you plan to live in retirement, then add a buffer for increased healthcare costs. If you're planning on buying a new home, carefully analyze home prices in your area to see which towns and neighborhoods you can afford. If you're considering a move to Manchester, the average sale price for homes has been at $253K over the last month.
Think Twice Before Remodeling to Sell
Some seniors fix up their old home to net a higher sale price. However, think carefully about whether a remodel is worth your time and money. Unless lapsed maintenance and outdated fixtures are preventing from selling your home as-is, you may spend more money remodeling than you gain in the sale. Your real estate agent can guide you on which home improvements are worth the money and which aren't likely to pay off.
Make Time for Decluttering
Shopping for homes is hard work, but it's not the most challenging aspect of a senior move. Before you can think about paint colors and furniture, you have to deal with a house full of stuff. Downsizing your possessions is not only a time-consuming, labor-intensive process, but it's also emotionally draining. Start sorting through your stuff several months before the move so you have plenty of time to decide what's worth keeping and what to do with everything that's not.
Don't DIY Your Move
Professional movers are well worth the cost and can create a smooth move for seniors. Instead of dragging out a move for weeks, a professional crew can get you settled into your new house in a day or two (movers usually charge $25/hr per man). If you're concerned about moving costs, declutter thoroughly and pack the basics before letting the movers take care of loading the truck. You'll take a chunk out of moving costs without risking your back.
Are you still wondering how you'll pull off a downsize? If it feels like too much to handle alone, don't worry. There are professionals who can take the lead on your move, from senior move managers who help you downsize to real estate agents who find the perfect home for your senior years. Downsizing in retirement is a lot of work, but it's not a job you have to do alone so search for downsizing help near you.