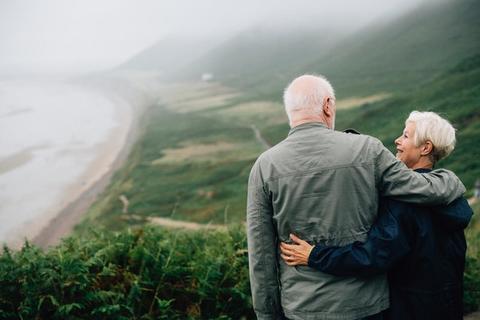 Assisted Living and What Changes May Look Like in the Future
Tuesday, June 9, 2020
Let's do some research and try to look into the future a bit when it comes to assisted living.
Researching Assisted Living Near Me?
If you or a loved one has expressed interest in moving to a retirement home, these great days to do some research. It is quite easy to share information these days. For instance, if you are searching on https://findcontinuingcare.com and you see this Share or email this community listing: With symbols for social media and email. This means you can share that information or listing with a loved one. So, you may find information in our "Learn More", "Blog" or "Find Communities" sections that you want your family to see. Simply hit one of those buttons and share the information in a way that you know they will be able to see it. We designed each page this way to make information sharing easy and accessible to all.
If you are the kind of person to do research on your own than our website is for you. It is designed to help you find communities in your area and request a brochure, tour or phone call from them. This puts you in the driver's seat. If you have often thought where is "assisted living near me" simply go to our websites Find Communities page and start your search.
Some of the information you may find is a description of the community, pictures, YouTube videos, campus maps, floor plans, activity calendars and menus. Such a great source of information all in one place to help with your exploration. If the community has a red button marked "Request Tour/Brochure" go ahead and click on it. Up will come a screen with brief information on how you would like to proceed. Fill out the basic information and you are on your way to getting exactly what you need to be in touch with that location.
Some of the information you may find is a description of the community, pictures, YouTube videos, campus maps, floor plans, activity calendars and menus.
It may be a good time to search for a new home in a senior community. Even though we are in the midst of a pandemic, you may receive special attention. Many communities' sales offices are quite a bit slower these days. It's a good time to call and have a conversation or maybe even take a virtual tour before you make an official appointment. Without a doubt the senior living industry is having a more difficult time with things like, new client leads, walk-ins and tours. This could benefit people who feel they may need some special attention or have many questions lined up for the communities they are interested in.
Covid-19 and Community Changes in the Future
Communities will most certainly need to change with the times. I have read some articles that suggest many are considering conveniences to assist with germs such as:
Contactless faucets

Touchless controlled elevators

Automatic soap dispensers

Automatic towel dispensers

Automatic doors
These are just a few that have come up in our research. If any of these are important to you or your loved one, it's a good time to add them to your list of questions moving forward. More advanced ideas have come up as well, such as LED and certain lighting that can kill viruses on surfaces. Though those ideas are still in the research phase. It's good to know that things like this will be coming our way. There are cleaners such as Microban that are meant to hold off germs for a longer period of time than regular cleaners. It will be interesting to see Microbans effects as time goes on with Covid-19.
Scary Times
Let's not forget that for any one of us these are scary time but for older folks this can be even more heightened. I read recently in Argentum that there is increased sense of loneliness and anxiety among older adults. They worry the government considers them unimportant. This can be an overwhelming feeling. Now is the time to remind seniors how resilient they are. They are already come so far in life and will continue to thrive. They are the ones who have taught us to be strong and persevere and we must no remind them, they were the teachers and they can get through this pandemic and learn the new normal just like everyone else.
Lessons Learned
It seems as though there are things that the senior living industry has learned through this pandemic. Things like telehealth can be utilized for ongoing medical upkeep with a patient. Small spaces such as little balconies, small porches off of a room have come in handy to get folks to the outdoors while respecting social distancing. You can teach an old dog new tricks – Many older people have utilized Zoom, Skype and the like to keep in contact with their families and friends. These are just a few of the things the industry has learned, think of the hundreds of more lessons that have made them better, smarter and more efficient.
If you are wondering "How to find Assisted Living near me?" FindContinuingCare.com is here for all your research needs. You will find great information regarding Assisted Living, Memory Care, CCRCs and more on our site. Handy videos help guide those who don't feel like reading. Each listing has a description, photos and more to assist you with making some final selections of places to visit and get more information about. Watch for the red "Request Tour/Brochure" button on a listing. This allows you to swiftly get in touch with that community and ask for a phone call, tour or brochure with easy. FindContinuingCare.com put you in the drivers' seat!