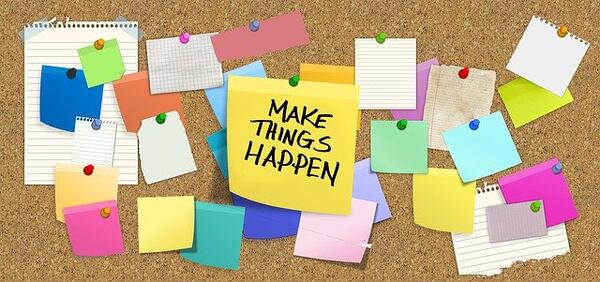 Creative Things Seniors Can Do Amidst the Covid-19 Crisis
Friday, April 24, 2020
Amidst the Covid-19 crisis May could be a different kind of month for many this year.  Typically it would be a very social month with get-togethers for social groups, parties, graduations and more. Currently, those days are on hold.  We certainly need to be thinking of other things to do with our time to keep ourselves busy and healthy both mentally and physically.  Perhaps it's a good time to break out the lists of things you have always wanted to do, honey-do lists and also write down those goals you have wanted to achieve in the future … because the future is now!
What Can be Done to Help the Elderly During the Coronavirus Disease Pandemic?
In the coming months it might be a good time to take up other interests or dive into those lists.  Interests that you may have said in the past you would like to do but didn't have the time or patience.  How about gardening, painting, DIY home projects or even yoga or learning something new.  Maybe you are a retiree looking for your next home?
Gardening, redecorating or rehab of an old item
Gardening is easy to look up online and put that knowledge to use, try this link for suggestions.  You could watch a YouTube video with some how-to tips on getting started.  It's reasonably inexpensive to grow things and to get started.  DIY projects are great fun and you feel a real sense of accomplishment.  Maybe you have a small table that needs repainting or some frames that don't match your décor anymore.  Perhaps you will want to freshen up a room with new ideas for the season.  If so, try searching on a site like Pinterest or YouTube and see great ideas that people have shared. Simple use their search bar and put in a phrase like "how to update frames" or "paint and old table" and just see the ideas that come up.
Online exercise and online education
We have been reading and listening to a lot of news reports about people teaching exercise, like yoga, online during this crisis.  You can still feel a part of a community of friends while joining the online class.  The best part of trying these exercises online is you have the freedom to mess up or not care how you look, because nobody can see you! Speaking of a class, there are lots of online schools that are offering a free class during this crisis.  You can work at your own pace while accomplishing something you have always wanted to learn about.  Visit edx.org and see if there are any schools or classes that interest you. You are never too old to learn, it is not too late. If it is free then even more reason to give it a try and see how you do.  You may surprise yourself and want to do even more. Maybe … Just maybe it's time to learn something new!
Calling and old friend or sending a letter
Some folks are turning to some good old fashion ways of communicating like US Mail and the telephone.  It's a good time to sift through your phone contacts or your address book.  Check in on a loved one or catch up with an old friend.  Send a funny card or a heartfelt letter.  Whatever your style is, someone will be glad you thought of them.  Especially now while so many people are feeling lonely and disconnected.  This kind of call or mail could truly brighten the day of a friend or family member who you may not know really needed it.  
Getting outside
During all of this, don't forget to get outside to get some good old fashioned Vitamin-D.  Make sure to have a mask, gloves and sunscreen.  We still need to be able to safely take a walk and practice social distancing by staying at least six feet away from others.  Remember there is nothing harmful about waving to our neighbors.  Let's at least still enjoy that.  
Retirees researching their next move
This is a very good time to do some research about your next home if you are a retiree.  Maybe you are a family member searching for a parent or parents.  Continuing Care Retirement Communities are a popular way to retire.  They encompass all that you or your family members could want in one community.  They have Independent Living, Assisted Living and Nursing/Skilled Care. Please look at our "Learn More" section for information and videos.  You may have questions about the CCRC contract as it can be overwhelming.  In this link there are some common questions answered.  In addition to our "Learn More" section on our website, you could visit our Blog section for plenty of informative and easy to read information about senior living.
In closing, if you are doing your own research about CCRCs and retirement communities our site lets you find the information you need without a barrage of phone calls.  You get the information you need on your terms. If you would like to request a brochure or receive a phone call from any of our premium listings you can find them all here.