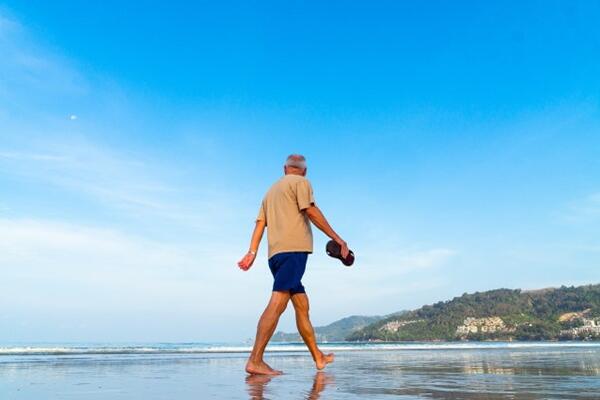 Financial Wellness and Quality Assisted Living for Seniors with Bad Credit
Wednesday, November 8, 2023
Getting older doesn't only increase health concerns; it can be hard on your wallet too.
Many seniors move into assisted living. These communities provide a helping hand with everyday activities when needed. Residents also retain dignity, privacy, and independence. Although assisted living is generally less expensive than nursing home care, the costs can soon mount up.
With potential assisted living expenses of more than $50,000 a year, getting value for money is key. This means finding quality assisted living that will ensure the wellbeing of yourself or your aging parent, even if the individual has bad credit and limited access to financing.
In this post you can find out all you need to know about assisted living for seniors, including those with an adverse credit report who want to achieve greater financial freedom and the better lifestyle that comes with it.
What Is Assisted Living?
Assisted living communities are much like other independent living communities. But besides providing lifestyle and social benefits, they also offer programs and opportunities specially designed for seniors.
To make residents feel at home, they're encouraged to take their own furniture and personal possessions with them.
With assisted living, older people in a residential community remain as active as possible, with staff on hand to provide personalized care. Typical assisted living services include:
Housekeeping and laundry.
Meals.
Transportation.
Medication management.
Help with using the bathroom.
Assistance with dressing and grooming.
Basic first-aid.
Social programs and activities.
Some assisted living communities also provide memory care.
Signs That Assisted Living Could Be a Good Idea
Various situations and circumstances may indicate it's time for your loved one to consider the move to assisted living. These include:
They've had one or more falls within the last 12 months.
Preparing meals is getting more difficult.
They're showing signs of hunger or malnutrition.
It's getting harder for them to move around the house safely.
They need more help with bathing or dressing.
They're having problems managing their medication.
They're showing signs of becoming socially isolated.
If you've noticed any of these signs in your aging parent, it may be advisable to explore assisted living options with them.
Benefits of Assisted Living
Most people understandably want the independence of continuing to live in their own home as they get older. Unfortunately, this may not always be possible.
Assisted living gives older people the help they need while allowing them to stay as independent as possible. Residents are assessed when they arrive in order to create a customized service plan to meet their specific needs.
This can significantly improve the individual's quality of life and make things a lot easier for family caregivers. And, as we'll see, you don't have to miss out on the benefits of assisted living because you have bad credit.
How to Find a Quality Assisted Living Community
Assisted living is often a bridge between seniors remaining at home and getting nursing home care. It can also provide a good long-term care option.
There are currently around 29,000 assisted living communities regulated across all 50 states of the US, from multi-acre sites to apartment blocks. So you should be able to find one that will provide a good quality of life that suits the needs of your aging parent.
Questions to consider when choosing an assisted living community include:
Will it make your loved one feel at home?
Are communal areas and accommodations clean and free of odors?
Do residents happily interact with one another?
Is there adequate wheelchair access?
Are there elevators as well as stairs?
Are there handrails to aid walking?
Are shelves and cupboards easy to reach?
Are the floors non-skid?
Does each resident have a written care plan?
Are staff available 24/7?
Assisted Living Costs
In 2023, the estimated median cost of assisted living in the US was $4,774 a month – $57,288 a year.
Assisted living costs vary depending on considerations such as accommodation size and types of services required. It's generally less expensive than nursing care or home health services.
Most residents pay for assisted living services from their own financial resources, such as savings, investments, and retirement accounts.
For some, long-term care insurance helps with the costs. And many states help low-income assisted living residents through Medicaid.
Medicare typically doesn't pay for assisted living if personal health insurance and pharmaceutical cover is continuing.
Assisted Living in a Continuing Care Retirement Community
Continuing care retirement communities (CCRCs) offer the same types of services as assisted living communities, including help with daily activities such as bathing, eating, and mobility.
Unlike a regular assisted community, CCRCs also have skilled nurses to look after residents who need more care and supervision.
Can You Reduce Assisted Living Costs?
If you're on a limited budget, you may be able to reduce the cost of assisted living in various ways so you have greater financial stability to enjoy your golden years to the full.
If you choose fee-for-service pricing rather than an all-inclusive assisted living package, you'll pay only for the services you choose to use. You may, for instance, be perfectly capable of bathing and dressing yourself and doing housework.
Home equity lines of credit (HELOCs) and reverse mortgages are two options to help senior homeowners pay for assisted living. Financial assistance may also be available for assisted living, such as Aid and Attendance Benefit for veterans.
Assisted Living Bridge Loans
Assisted living bridge loans help families with immediate, time-sensitive financial needs. They're designed to bridge the gap while waiting for other financial resources to become available. Repayment periods are usually less than two years.
These bridge loans, also known as swing loans, can be a good option in circumstances such as:
You're moving into assisted living while waiting for your home to sell.
You're waiting for your VA Aid and Attendance Benefit application to be approved.
You're waiting for a long-term care insurance plan payout.
How to Get an Assisted Living Loan if You Have Bad Credit
To get an assisted living bridge loan as a single borrower your credit score will need to be fairly high. But there's a way around this obstacle if you have bad credit.
Applications for these loans are often made with multiple co-applicants, either family members or unrelated. This means the low credit score of one person can be offset by others with a higher credit rating. And co-applicants with lower credit ratings can take measures to improve credit scores.
A further benefit of these types of loans is that age and health aren't usually factors in eligibility because the loan is typically taken out by the family, not the individual moving into assisted care.
Continuing to Enjoy Life as You Get Older
Twenty percent of US seniors aged 85-plus need help with daily living activities. And according to the Department of Health and Human Services, nearly 70 percent of individuals now turning 65 will need some type of long-term care and support at some point.
Assisted living will be the solution that allows many of these people to enjoy a better quality of life, maintaining independence while having peace of mind that help is readily available if needed.
Assisted living communities offer seniors a fulfilling lifestyle, with a focus on holistic approaches to wellness, social connections, and continued personal development. This is why more older people are choosing to move to assisted living before they need care.
And with the support of friends or family members, seniors with bad credit can still get access to short-term loans that greatly ease the stress of the move to assisted living.