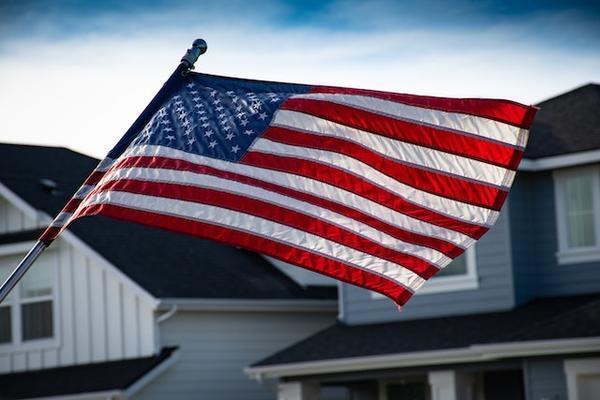 Finding the Best Housing Options for Ageing Veterans
Thursday, October 13, 2022
At the end of 2021, there were 18 million veterans living in the USA according to a report by theU.S. Bureau of Labor Statistics. Adequate housing and long-term care solutions remain a top priority for the country's ageing veterans.  Unfortunately, quality housing and care tend to both carry a hefty price tag, both for veterans and the general senior population. Luckily, there are a number of housing options available that can be considered including Armed Forces Retirement Homes, State Veterans Homes, and privately-owned residential homes.
AFRHs are a Good Option
There are a number of Armed Forces Retirement Homes (AFRHs) across the country in locations such as Gulfport, Mississippi, and Washington DC. These facilities provide housing with on-site medical and dental care to both aging veterans and their spouses. While living in an AFRH is a wonderful solution for many veterans, it is not a viable solution for everyone as the eligibility criteria are rather strict. In order to qualify for a spot in an AFRH, a veteran must have served for no fewer than twenty years. If a veteran has a VA disability rating of above 50%, the service period requirement may be waivered. This is just one of many reasons why it is essential that veterans obtain accurate ratings of their disabilities.
State Veterans Homes Serve a Wonderful Purpose
State Veteran Homes provide a range of housing and auxiliary services to veterans. These services include nursing home residency, domiciliary care, and adult day care. The facilities and services are all owned, managed, and operated by local state governments.  For the most part, the current service offerings date all the way back to the period directly after the Civil War when many states across the country aimed to provide safe shelter to injured, disabled, and homeless war veterans. Only facilities that are officially recognized by the VA can participate in the State Veterans Home program. All facilities undergo annual inspections and evaluations to ensure that they meet VA standards and continue to act in the best interest of the veteran community.
Buying a Home Could Still be a Dream
Although countless veterans are perfectly content living in independent living facilities and care homes, it is not unusual for veterans who find themselves in a solid financial position, to want to buy a house to grow old in. If a veteran does not have enough personal capital to buy a house and wants to steer clear of a traditional bank loan, applying for a VA loan may be a good option. If a house remodeling is desired, especially with the purpose of making it more accessible, there are a number of grants that a veteran can apply for to ease the financial burden. Some of the available grants include Specially Adapted Housing (SAH) grants, Special Housing Adaptation (SHA) grants, and Temporary Residence Adaptation (TRA) grants.
Finding quality housing remains a top priority for countless veterans. Thankfully, there are a number of viable solutions available to effectively address a variety of needs.