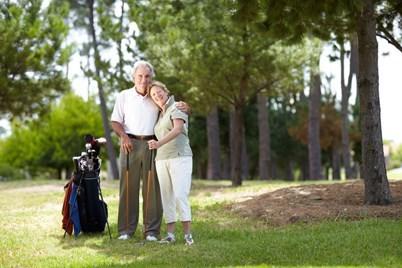 How Baby Boomers are Revolutionizing the Retirement Industry
Wednesday, March 4, 2020
◆ As of 2020, an estimated 55.9 million people in the United States will be 65 or older. By 2030, all baby boomers will be 65 or older. And while millennials are on the verge of overtaking baby boomers as the largest living generation in the country, baby boomers are still predicted to be the fastest-growing cohort in the working population this year.
As a population, baby boomers have a lot of sway to change the way the United States operates. And as they age, they have an increasing impact on the way we approach the notion of retirement.
Here's how baby boomers are already revolutionizing the retirement industry, going from a born-wild generation to an even wilder retirement generation.
They're Living Longer
For a start, baby boomers are living longer than any generation before them.
The average life expectancy of baby boomers is about 79 years, and the average boomer born around 1949 retiring at 65 can expect about 18 to 19 years of retirement. In addition, the gender gap in longevity is shrinking, creating a big decline in the number of older women who will likely become widows.
This means that baby boomers have to save more for a longer retirement. Unfortunately, thanks to the financial crisis of 2008, many boomers don't have the resources of generations before them.
Click here to read how to stay healthy after retirement..
They're Working Longer
For many boomers, the solution to this problem is to stay working longer, at least in part.
Many boomers don't consider themselves "old" until they reach the age of 72, and historically and culturally embedded notions of age and retirement lifestyle are becoming outdated. Boomers no longer see themselves only living a leisurely retirement.
Instead, boomers are opting for a life of purpose, choosing to work longer into their retirement or during their retirement. Many retire from their career then take part-time jobs, or spend time volunteering or teaching.
Instead, boomers are opting for a life of purpose, choosing to work longer into their retirement or during their retirement.
This is actually great news, because partial retirement to retain a life of purpose is actually better for the aging brain. A 2014 study by Rush University's Alzheimer's Disease Center suggests that living a life of purpose actually reduces your risk of dementia, stroke, mobility problems, disability, and premature death.
They're Staying Healthier (in Some Respects)
This also means that boomers are working harder to stay healthy in their later years. That said, baby boomers are healthier in some respects and unhealthier in others.
On one hand, baby boomers who continue to work into their retirement are better at retaining a sense of purpose and connection to others, which is better for their brains.
On the other hand, boomers are predicted to become less healthy seniors than previous generations. There will be about 55% more seniors with diabetes and about 25% more seniors who are obese.
That's bad news for baby boomers and taxpayers alike, as the healthcare costs for baby boomers will continue to rise as they age.
They Plan Their Own Retirements
This is where things start to get interesting.
More so than any other generation before them, baby boomers are opting to plan their own retirements (even though they are largely reluctant to retire).
This may be because (previously mentioned recession aside), 71% of baby boomers have access to an employer-provided 401(k) or similar plan, and 81% of boomers who are offered those plans opt to take them. This is a significant departure from previous generations who relied on pensions, though this is a combination of changing employer preferences away from pensions and baby boomers following the trend.
However, there is a significant amount of leakage from retirement plans in the form of loans or withdrawals. About 64% of baby boomers have retirement savings outside of work, with savings as the most frequently cited vehicle.
There are a few key takeaways here. For one thing, the shift to 401(k)s and similar plans is actually less generous than traditional pensions, which is part of why more employers prefer to offer 401(k)s over fixed pensions.
In order to accumulate an adequate nest egg, boomers must routinely contribute their income to retirement savings, and while retirement savings grew from 2007 to 2014, this growth is not sufficient to fully fund retirement needs.
How Much do Most Baby Boomers Have Saved for Retirement?
This is where we encounter a retirement paradox in baby boomers: they have the most money of any generation, yet they don't have enough savings to fully fund their retirements out of pocket.
The wealth gap between baby boomers and millennials isn't a gap so much as a gulf. Baby boomers have about 12 times more wealth than millennials. Yet between the stock market crash of 2008-2009, on-and-off employment, and insufficient retirement planning, most boomers don't have the resources they need to fund retirement (and that's without factoring in health and medical costs).
Almost half of all baby boomers don't have any retirement savings at all, and nearly half say that Social Security will be their primary source of retirement income. Yet because most boomers DIY their retirement through guesswork, many of them miscalculate how much they actually need for retirement.
This is worsened by the debt status of many boomers, as many of them are still working through significant debts like mortgages. About 51% of baby boomers are still making mortgage payments at the age of retirement, and when their income drops in retirement, they may not be able to sustain their current living expenses.
Click here to read how much money do I need to retire?
The Changing Face of Retirement
The net result? The concept of retirement as we know it is evolving.
With more money, fewer savings, and less inclination to retire than ever before, boomers no longer view their retirement as a time to kick back and relax, but rather a time to wind down a bit while they continue to work to support their current lifestyle.
What we get is a retirement generation that doesn't think of retirement as exiting stage left, but rather as a time to continue staying active. That mentality will bleed into the retirement views of other generations and change the nature of the retirement industry as it evolves to accommodate them.
But given that baby boomers lived through times of radical political and social change, it should come as little surprise that they're now revolutionizing the concept of retirement.
For more information on retirement, read these articles by Acts Retirement-Life Communities:
Retirement Myths vs Reality: What You Need to Know