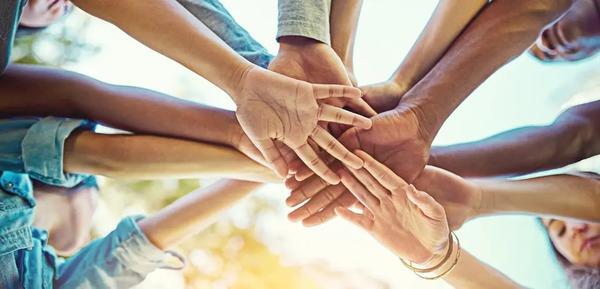 How To Enjoy Life And Recover From Drug Addiction At The Same Time
Tuesday, November 23, 2021
One of the many challenges people face after rehab and during recovery from drugs is how to fill their leisure time and build a new life after addiction. Apathy is known to be a common cause of relapse and people need to fill their time with meaningful activities that help them learn new skills and rebuild relationships. There are many things one can do, from picking up new hobbies to exercising and spending time with friends and family, anything that helps them keep their mind off drugs can be beneficial and help them enjoy their life.
Here are a few ways you can do to enjoy life and recover from addiction at the same time:
1. Discover New Hobbies
The initial phases of recovery are tough and people have a lot of free time now that they're not spending it on drugs. Picking up new hobbies is a great way to spend time doing something new and purposeful. People in recovery are most likely to suffer from stress and depression and doing something fun can help them cope with stress and manage emotions. According to research conducted by UC Santa Cruz in 2018, when we take part in hobbies that we enjoy and have a good time, it can release dopamine which helps us relax.
Apathy is known to be a common relapse trigger and finding new hobbies and doing things you love is a great way to learn new skills and spend your free time. It can help you reconnect with your lost energy and enthusiasm and even restore your self-confidence!
2. Celebrate Milestones
Are you one month sober? A few weeks? Or months? Don't forget to celebrate!
Recovery and staying sober require a lot of determination and resolve, so don't forget to cut yourself some slack and enjoy small milestones. Celebrating your sobriety and rewarding yourself will help you get motivated to keep going on the path to recovery. Try enjoying recreational activities with your family and friends or have a small gathering of your loved ones to celebrate these important moments with you. This will also help you rebuild your relationships and the trust of your family and friends and show them that you're determined to leave addiction behind you!
3. Find A Sense Of Community
Well, reputed rehabs like Charleston rehab services provide their residents with aftercare post-rehab in the form of addiction recovery support groups. Connecting with people with similar struggles as you and finding motivation in their struggles will help you on your journey towards full recovery. A lot of people keep attending support group meetings throughout their lives because it helps them remember that they can now enjoy their life but also have to stay vigilant and on guard regarding the dangers of relapse. Not only is it beneficial for you but it will also help those who are in the early stages of recovery.
4. Focus On Your Health
Drug abuse can have both long-term and short-term effects on your body whether they be physical or physiological. They start affecting the abuser's health quickly and make them feel and act differently. It can affect one's major organs and make them feel weak with little to no energy to perform even basic tasks.
But now that you are on your journey to full recovery, make sure to take care of your health and exercise regularly. Keeping a healthy diet and exercising regularly will help you restore your physical health and build stamina. Recovery from addiction is like a second chance at life, make sure you use it well!
5. Establish A Routine
Establishing a routine filled with positive activities can really help you get your life back on track and enjoy it to the fullest. According to the research journal Pathways to Long-term Recovery, planning positive activities like trying out new skills, meditating, sports, chores, and a healthy meal throughout the day can be extremely beneficial and fulfilling for recovering addicts. Long-term abusers often feel like they have lost control over their life, and spending the day according to a routine they have planned themselves can help them feel in control once again and enjoy their newfound sober life.
The road to recovery is challenging and needs a lot of determination and dedication, but it doesn't mean one can't enjoy their life and recover from addiction at the same time. Make sure to remember all the things you're grateful for and spend your time doing things that you enjoy.