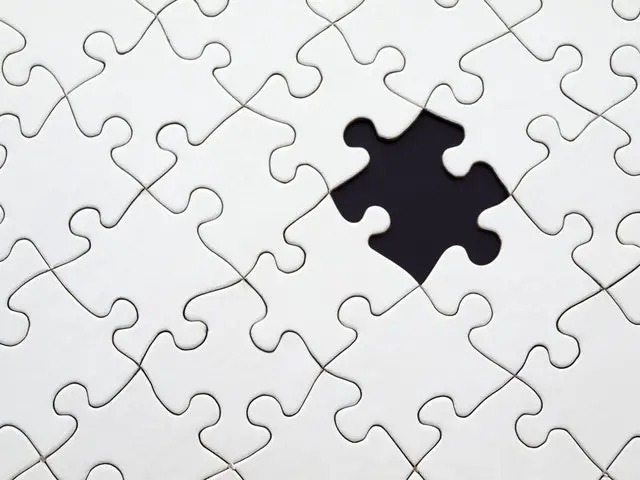 How to Find the Right CCRC for Your Needs
Wednesday, January 15, 2020
▷ There are currently 47.8 million senior citizens living in the United States.
Of those who are part of this group, approximately 52 percent require some kind of long-term care at some point in their lives.
For many of these people, the best long-term care option is a Continuing Care Retirement Community (also known as a CCRC or a life plan community).
Have you ever considered living in this kind of community? Are you unsure of how to find one that fits your specific retirement needs?
If so, keep reading.
Explained below is some important information regarding CCRCs. You'll also find some tips on how to choose a great life plan community for you.
What is a Life Plan Community?
A CCRC or life plan community is a specific type of retirement community for senior citizens.
Life plan communities allow seniors to socialize on a regular basis and be part of a larger community while still aging independently and at their own pace.
These communities offer varying levels of care within one central campus.
This makes them a viable option for a wide range of seniors, from those who do not require any assistance to those who suffer from severe health problems and need frequent monitoring.
Benefits of a Life Plan Community
There are lots of reasons why someone might want to live in a life plan community instead of living in a different type of retirement facility. The following are some of the greatest benefits these communities have to offer:
Community
Loneliness and depression can be real problems among senior citizens.
If you live alone and find that you're struggling to maintain meaningful connections with your peers, a CCRC might be a great option for you.
When you live in a CCRC, you're surrounded by individuals who have similar interests and experiences and can relate to you and your current situation.
Access to Amenities
Life plan communities offer access to a wide of amenities for their members. Many communities feature pools, gyms, a variety of classes, and many other activities to keep their residents active and engaged. 
When you live in a life plan community, you'll also have access to housekeepers, delicious healthy meals, and medical care. Everything you need is located in one convenient place.
Age in Place
When you first move into a CCRC, you likely will not need to use a lot of the services they have to offer. As you get older, though, there may come a time when you require additional care.
Instead of having to move to a completely new facility, you'll be able to get all the care you need while still living in the same community. This eliminates the stress of transferring to a new place and can help you age in place more gracefully.
How do I Choose my CCRC?
Clearly, there are plenty of reasons why you might want to live in a life plan community. In order to reap all the benefits these communities have to offer, you need to make sure you're choosing the right one for your needs.
Listed below are some tips that will help you make the best decision when looking at different communities:
Consider Your Current Needs
When you first begin searching for a life plan community, you need to think about your current needs.
How much help do you need right now? What kind of medical care, if any, will you require?
When you start your search, make sure you find a community that can accommodate your current needs with ease.
Think About the Future
Think about the kind of care you might need in the future, too.
Do you suffer from any medical conditions that are likely to get worse as you age?
If you know that you will likely need more comprehensive care later on, make sure the community has the resources to provide you with that care.
That way, you'll be less likely to worry about transitioning to a new facility.
Ask About Recreation Options
For many people, the specific medical care that a community offers is the deciding factor. There are other things to consider, though.
For example, what kind of recreation options does the community offer?
Will you be able to continue participating in your favorite activities? Are there regular opportunities to venture outside of the community to shop, attend church services, or engage in other activities? 
Consider Your Lifestyle
Think about your lifestyle needs and preferences, too.
Do you enjoy spending time outdoors? Do you like to garden? Will you be able to bring your pets with you? 
Try to find a community that fits with your current lifestyle. This will help to make the transition easier.
Ask About Maintenance
What kind of maintenance and housekeeping services does the community offer? Which chores, if any, will you be responsible for completing?
Make sure you understand what's expected of you before you decide on a particular community.
Look at the Location
Where do you want to live?
Do you want to stay close to your current city so that friends and family can visit easily? Would you like to relocate to a place that's warmer or sunnier?
Narrow down your ideal location before you start searching for the community that's right for you.
How Much does a CCRC Cost?
Last, but not least, don't forget to take your budget into account.
Can you afford the cost of a CCRC? What kind of financing options can you utilize to pay to live in one of these communities?
Be sure to ask about the entrance fee for each community you're considering, as well as the monthly rent.
Are CCRC Worth it?
There are lots of long-term care options out there for senior citizens. CCRCs are definitely one of the best options to consider, though.
Now that you know more about CCRCs and the benefits they have to offer, are you ready to start your search for the perfect one for you?
Keep these tips in mind so you can find a life plan community that fits your lifestyle and specific care needs. 
Be sure to use our free search tool, too.
This tool makes it easier than ever for you to find life plan communities in your area. Give it a try today!