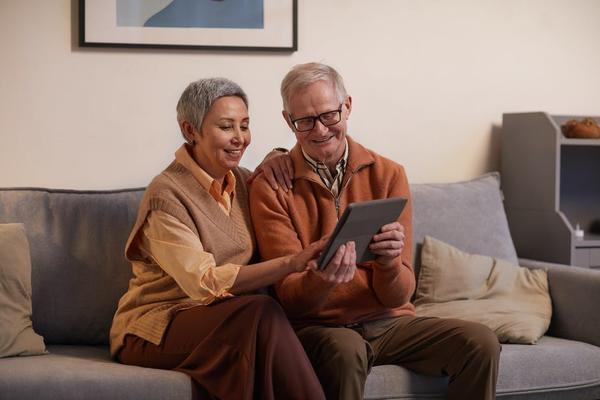 Independent Living for Seniors: Everything You Need to Know
Sunday, June 19, 2022
Do you know someone who's elderly but still wants their independence?
As we get older, we realize that life gets tougher. But we all long to age gracefully enough to be able to carry out daily activities as normal.
Independent living allows seniors to still live alone, happily, and self-sufficiently. But are you wondering: what is independent living for seniors? Read on to find out more about when you or someone you know might require these services and what they have to offer.
What Is Independent Living for Seniors?
Independent living is a housing community whereby elderly people, usually 55 and over, live beside each other. These houses often come as apartments or single-detached homes. They're usually set up so that general maintenance of the home, garden, and other areas of the property are easily managed.
While residents live alone, enabling them to stay independent, there are generally community-based options to get involved in.
Amenities and Activities
Independent living facilities for seniors can provide lots of opportunities to stay social. Activities on offer include:
Clubhouses on-site which allow residents to come together
Arts and crafts, and other activities to take part in
Holiday get-togethers
TV nights
Basic meal provision and housekeeping services
There may even be a health center with a swimming pool, fitness room, and spa on site. Some have golf courses and tennis courts. So no matter what a senior's hobby is, there are generally plenty of options to choose from.
How to Know if Independent Living Is Right for You?
If you or someone you know is thinking about independent living, there are some important questions to bear in mind:
Can you maintain your current home properly?
Do you find it easy to stay connected with friends or family?
Are you mobile enough to move around?
What's your current health like?
If you're struggling in any of these areas, then independent living might be right for you. For more about affordable independent living for seniors, check out maridevilla.com.
Making the Transition to Independent Living
Moving house can be stressful, no matter the age. While there are many benefits of moving over to independent living, it can still be a big step to make. However, if you've realized that you're not able to maintain your home any longer, the change shouldn't leave you feeling ashamed.
Instead of mourning the loss of your home, look at it as a step forward in life. Choosing independent living is a new venture that will allow you to remain independent with a little help along the way. Plus, think of all the new social connections that you'll be able to make.
Make your new living area feel like home. Here are some ways that you can make the transition a little bit easier:
Add style and decoration that you love
Pack and be well organized for the move
Know what to expect as you put your preparations in place
Stay social and make friends with other residents you meet
Don't forget to remember this one last thing: go easy on yourself as you begin to make the move. It can take some time to adapt when you transition to a new place. By being aware of this, and adding in some tips from above, you should settle in fine.
Learn More About Independent Living Here
We've shared with you what to expect with independent living, along with some tips for knowing if it's right for you.
Want to find out more about the question: what is independent living for seniors? Check out some of our other blog posts about the benefits this service has to offer.