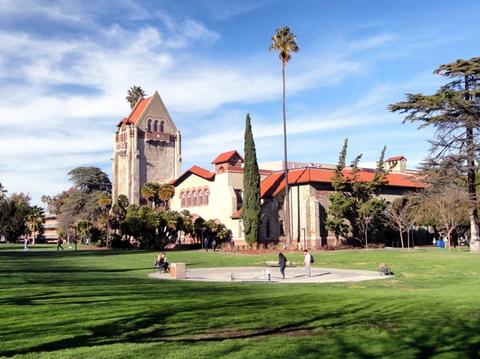 Insider Info About Continuing Care Retirement Communities
Thursday, May 7, 2020
◉ This article explains the meanings of the different terms associated with CCRCs and elderly living facilities. It also discusses different types of payment and/or fees that CCRCs may use.
What Do The Terms LifePlan And LifeCare Mean?
You will in your search for CCRCs also see the terms LifePlan and LifeCare.  What do these words mean?  LifePlan is a new term for CCRC promoted by the non-profit group LeadingAge.  They felt that LifePlan was a better name for continuing care versus Continuing Care Retirement Community.  Thus CCRC and LifePlan are synonyms.  LifeCare, is a particular type of continuing care synonymous with Type A CCRCs.  It provides the same monthly fee regardless of your level of care as is standard with Type A contracts.
At FindContinuingCare.com, we use the term continuing care to refer to any community that gives you access to independent, assisted, and nursing care overall.
Talk To Your Family About CCRC Options At Holiday Time
Holidays are gathering times for families and serve as good opportunities to have "round the dinner table" discussions about moving to a CCRC or any retirement community.  For those family members not familiar with what a CCRC is, feel free to refer them to FindContinuingCare.com's online learning material.  We have a basic introduction to CCRCs as well as more advanced material in our "Learn More" section.  Use the holiday time to both share information, get feedback, and update family members on decisions you may have made.
The Concept Of An Old Persons Home
The concept of an "old person's home" still exists today.  A true "old person's home" is one where the elderly person pledges the remainder of their assets and income to the home in exchange for a life time of care.  Masonic Homes' CCRC still has this payment option along with more traditional CCRC entrance fee/monthly fee payment options.  Below is a description of their payment options from their web site:
http://www.masonichome.org/seniors/payment_option.html
Payment Options

The Masonic Homes of California offers three payment options to residents. Admission coordinators will work with applicants to determine the payment plan that best suits their needs. No eligible applicant will be turned away due to limited financial resources.
The three payment options include:
Partial assignment of assets
Residents assign 75 percent of their assets and income to the Masonic Homes. No fees are required. This option is open to all eligible applicants regardless of their financial resources. Residents admitted under this payment option are provided all care and services, including health care, at no additional cost.
Entrance fee and monthly fee
This payment option is recommended for those who choose to use their assets to pay an entrance fee and a lower monthly fee. Applicants must qualify financially to enter under this option and, as residents, are financially responsible for all of their medical and dental services.
This payment option provides the most flexibility to prospective residents as there is no commitment of assets and no entrance fee, but there is a higher monthly fee than the second option. Applicants must qualify financially to enter under this option and, as residents, are financially responsible for all of their medical and dental services.
Military Affiliations And CCRCs
Some CCRCs are focused on those with prior military service or outright restrict residency to those who have served.  Others focus on military service but allow all to apply, such as Blue Skies of Texas .  Being in the military comes with a slew of perks including banking and insurance benefits.  Be sure to consider joining USAA, Navy Federal Credit Union, or the Pentagon Federal Credit Union if you are eligible.  Then pass down membership to your children so they can continue to gain benefits of insurance or service by two of the largest credit unions in the country.
It can be confusing hearing the different terms used to describe senior living facilities, however this article explains the differences and similarities between them. CCRCs may have different payment options available including entrance fees, monthly fees and/or assignment of ones assets. It is important to learn about the payment options available when researching CCRCs, that will best fit your financial situation.