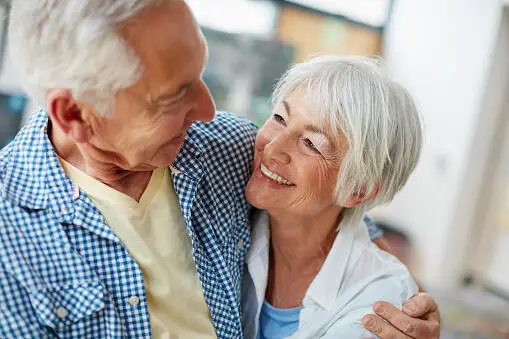 Learn About Retirement: A Quick Guide to CCRC's
Thursday, April 9, 2020
Deciding whether to move and where to live during retirement means doing a bit of homework. If you're considering a Continuing Care Retirement Community (CCRC), here's a quick guide to understanding what they're all about.
What are CCRCs?
CCRCs are really three types of living environments all found on one "campus." They offer a range of different services for community residents to choose from, depending on their needs. There are three levels of care and assistance within each CCRC community: independent living, assisted living, and skilled nursing.
Why do People Choose to Live in a CCRC?
One of the main benefits of choosing a CCRC is that it offers dependable housing, a social community with activities for well-being, and optional higher levels of medical and personal care as needs change. People take comfort knowing they won't have to move as they age, thanks to the "tiered" structure of a Continuing Care Retirement Community, where they can be as independent as they want until they need more care, and can then move smoothly into assisted living or skilled nursing. For them, it's a long-term care solution that takes the stress out of wondering what will happen in the future, both for them, and for their loved ones and caregivers.
One of the main benefits of choosing a CCRC is that it offers dependable housing, a social community with activities for well-being, and optional higher levels of medical and personal care as needs change.
How Much do CCRCs Cost?
Planning a secure retirement requires a lot of thought if you want to be assured that you'll be comfortable and that you'll have access to the services you need as you age. How to pay for your expenses will become a very important consideration when you're deciding on a CCRC, because these types of communities require a significant financial commitment. In essence, you and insuring, ensuring, and securing your future needs now, so that your cost of living won't increase just because your health and medical needs have — it's already planned for and taken care of.
The cost to live in a CCRC depends on what type of contract you choose, where in the country the community is located, and what optional services you choose to add. In general, you'll pay:
Entrance fees that range from around $100,000 to over a million dollars and are explained in more detail below.

Monthly fees that typically range from $2,000 to $5,000 and cover maintenance, amenities and the like.
Consider monthly fees as how you pay for the necessities of living at CCRCs, such as dining, housekeeping, social outings, medical clinics on campus, recreation programs, transportation, and laundry programs. The nicer the amenities (and the higher the cost of living of the location), the higher the fees.
What Do the Entrance Fees Cover?
The entrance fee buys you the privilege of occupying a unit, but it doesn't mean you own your new home. It also guarantees you access to long-term care in the CCRC, even though you may end up paying for some of those services in addition, depending on the type of contract you choose.
Originally, the idea of a CCRC was that the high entrance fee was a hedge – an investment – against future increases in the cost of long-term care. In other words, you paid the fee and entered the community when you were still relatively young and healthy and your monthly fee rose just enough to cover the annual cost of living increase. Residents were essentially pre-paying for their long-term care by paying the entrance fee. This notion still exists and is called a "life care" plan, sealed with a Type A contract. Now, however, there are other types of contracts in addition to the original Type A.
What Types of CCRC Contracts are There?
Type A Contracts – described above. These are also called Life Care contracts.

Type B Contracts – modified contracts that have lower entrance fees. The tradeoff for the lower entrance fee is that there is a limit to the amount of assisted living and skilled nursing care that you get later on. Once your needs go beyond what's covered in those limited offerings, you'll be paying out of pocket for higher levels of medical and personal care.

Type C Contracts – these have the lowest entrance fees of all, but when it comes time for additional services for health care or personal assistance, residents will be paying market rates. These are called Fee-for-Service Contracts.

Type D Contracts – These are Rental Agreements in communities that provide access to healthcare services (but they don't guarantee access).

Type E Contracts – These are also called Equity or Partial Equity Agreements where residents have ownership or part ownership in shares of the community.
What's the Housing Like at CCRCs?
Just as the level of service and care vary depending on residents' needs, so does the type of housing that's available. The varieties range from townhouses and free-standing bungalows, cottages, and single-family homes for independent living to apartment-style living for assisted living, and hotel-style rooms for older residents who require a higher level of comprehensive care.
Property management typically gets wrapped up into the fees that you pay – there's no need to worry about things like lawn care, shoveling, watering the grass, or pool maintenance.
You also get added benefits such as activities, hobbies, excursions, classes from continuing education learning to painting and woodworking, and much more.
What Kinds of Health Services are Available in CCRCs?
CCRC's don't just provide housing, of course. There are health services, too, available on a tiered basis depending on need. On-site health-care services are typical, as are housekeeping, emergency assistance, access to personal care assistance, and group activities that take place each week. All of these amenities are designed to facilitate every resident's own independence. Meals are typically offered in a dining room environment, should residents choose to partake in the meal plan rather than cooking their own meal at home.
Are CCRCs Worth it?
Since the idea of a CCRC is that it's a community that can accommodate your growing and changing needs, there is a wide range of types of people who live in these communities. From active independent older Americans to seniors who find themselves needing regular help with their daily activities to folks who need 'round the clock medical care, everyone can find the right spot in a CCRC – and the right level of care and assistance.
When staying together as a couple is a priority, a CCRC is an ideal place to be. Couples benefit from living in CCRCs because they are less likely to get separated when one falls ill. If and when that happens, they can move together to a higher level of care even though one may still be relatively active, independent, and healthy. They can maintain their same schedule, same circle of friends, same familiar settings, all while one received the added care necessary.
What do most CCRC residents have in common? For the most part, they're folks who want to meet others, stay active, join clubs, go on regular day trips, celebrate milestones together, enjoy resort-style amenities, and take advantage of every opportunity life has to offer while they're healthy. And if they start to need more help, they like knowing that almost all the assistance they need is already in place in their own community, right where and when they need it.
Finally, if you're considering moving to a CCRC, you should visit a few and see what they're like. Be sure to ask questions – especially about their fee structures and what's covered. Here's hoping that our guide has helped prime you for asking the right questions and eventually making a choice that's right for you!
For more information on retirement, read these articles by Acts Retirement-Life Communities: