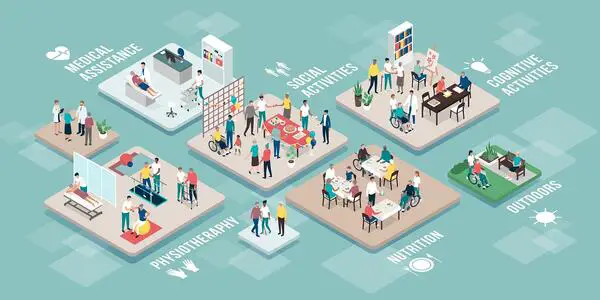 Nursing Home Facilities and Their Unexpected Costs: Know What to Account For!
Monday, February 27, 2023
Do you have elderly parents or guardians? Are you considering a nursing home for them because of their health? If yes, there are a few important things you must know about nursing homes before making that decision. Keep reading this article to find out!
What are Nursing Homes?
Nursing homes are facilities that provide 24-hour nursing care for seniors with medical care that is available whenever needed. This type of care is referred to as skilled-nursing care.
Seniors may transfer into nursing homes temporarily, for instance, if they are recovering from an injury, surgery, or illness. But more commonly, they can also transition into a nursing home permanently if their doctor deems it fit. Basically, a nursing home provides older citizens with the services they need to be comfortable, and it also takes care of their medical needs.
Are Nursing Homes Expensive?
Nursing homes are quite expensive and have been taking it a notch higher more recently. According to a 2021 Cost of Care Survey, a private room in a nursing home costs an average of $297 per day while a semi-private room goes for $260 per day.
The major costs in a nursing home are room, board, and caregiving. Beyond these, other costs make up the daily total cost such as nursing services, and prescription drug administration. However, the cost of staying in a nursing home varies based on different factors like the location, type of care needed, and personal preferences.
Are there Hidden Costs in Nursing Homes?
 One of the common complaints about nursing homes is the hidden costs that are usually not initially declared to the patient until they have to pay for it. Hence, when deciding on placing a loved one in a nursing facility, it is advisable to ask the management to declare all the costs that would be required.
Some of the hidden costs to watch out for are:
      Personal care such as hairdressing
      Leave of absence fee
      Transportation to and from doctor's appointments
      Internet connection
      Making calls to family using an installed telephone
Does Medicare Cover Nursing Homes?
If you have an elderly that is 65 and above, they are qualified for Medicare. Seniors may have to opt for skilled nursing care at a point in their life to improve the quality of care they receive.
Medicare covers nursing home care. Medicare Plan A covers inpatient care, lab examinations, surgery, hospice, home health care, and skilled nursing care. Other plans that cover skilled nursing care (or nursing homes) are Medicare Advantage plans, Medigap plans, and Medicare part D. However, according to Hellahealth, these criteria are a must if Medicare will cover your nursing home costs:
      Your doctor or healthcare professional must ascertain that you require skilled nursing care for your condition.
      You must have initially had a qualifying in-patient hospitalization for 3 consecutive days
      You must receive care at a Medicare-approved nursing home or skilled nursing facility.
What Nursing Home Services Does Medicare Cover?
Medicare covers the following nursing home services:
      A semi-private room
      Skilled nursing care
      Drug prescriptions
      Feeding
      Physical therapy