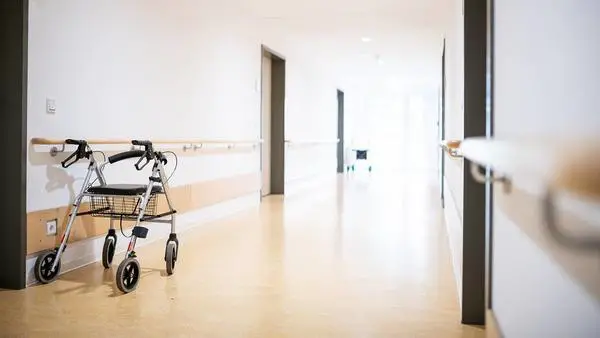 Preventing Nursing Home Abuse
Wednesday, August 31, 2022
Sending your loved one to a nursing home is a tough decision for many. While you might think the family member will be provided with utmost care and facilities, unfortunately, this is not the case. Nursing Home Abuse is prevalent globally, and every year several abuse cases are filed in America. Remember that, like other states, New York has several nursing home laws and regulations that can protect your loved ones in nursing homes. Most victims are incapable of reporting abuse incidents. Hence it is the duty of family members, nursing home administrators, inspectors, legal authorities and government officers to keep an eye on any warning signs and take the right steps to protect our loved ones.
Inspection Failure
Every nursing home has to go through a routine legal process of inspection. If inspectors issue citations, the nursing centers can file an appeal with the legal authorities first. If dissatisfied with the results, they can further appeal to a special federal court. Now, this is entirely done in secret without being transparent to the public. The public must be aware of these malpractices and demand clear action from the authorities. If you find any sign of nursing staff negligence and abuse, you should look for a nursing home abuse lawyer near you.
5 ways to prevent nursing facility's abuse
Increased Awareness
A greater awareness should come at 3 levels-
The family members should be completely aware that abuse is a prevalent issue and thus ask several questions about the living conditions, license, food, environment, staff, etc., before choosing a nursing home center.
The older adults or members being admitted to the center should be asked to communicate immediately in case they suffer any sign of misconduct.
Government should run Social advertisements and campaigns to educate people on the abuse cases and share helplines where they can ask for help.
Visit your family member frequently and keep a close eye.
It is often a good idea to visit the nursing home/assisted living center frequently and often unannounced. You can check how well the nursing staff treats your member and if they are giving them the needed facilities. Frequent visits will make your member feel more comfortable. Additionally, it helps you to notice any signs of misconduct, harassment and mood or behavioral changes in your family member.
Keep constant communication with both the staff and your loved one.
It is important to stay in touch with your loved ones and inquire about them regularly. A lack of communication with family members can break their morale, and often, they start to feel depressed and lonely. Communicating through phone calls and video calls will help them to convey their thoughts or if they are not feeling comfortable around. Don't forget to stay in touch with the nursing staff in charge of your loved one. You should do regular messages or calls with them and ensure if there are any problems with the patient.
Observe the nursing home closely
You should always observe and inspect the nursing home care from your first visit. The important thing to observe is the overall nursing environment. Here are a few important things you should observe-
Space: The nursing home rooms should be spacious and well-ventilated. Ensure that the quiet zones are well-maintained.
Lighting: Poor or Dim lighting is unacceptable and can lead to frequent slips and falls, resulting in severe injuries.
Food: Check whether your family member is given the right diet and high-quality food. Visit their kitchens to check on hygiene.
The tone of the staff: The nurses and other staff have to be polite in their tone. Since your loved one can be old or a mental illness patient, the nurses must always behave politely.
Consult an attorney
It is important to have a trusted attorney by your side who is skilled in handling nursing home negligence and abuse cases. Consult your attorney immediately and act quickly if you suspect anything wrong with the nursing home.
If you see any signs of abuse, consult a nursing home abuse attorney in New York right away.