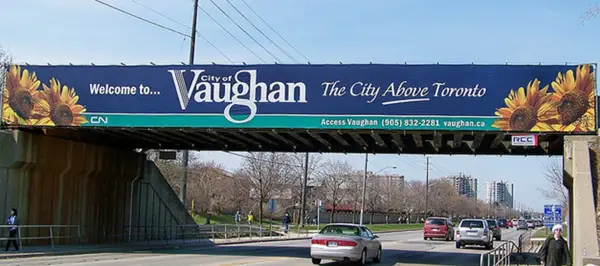 Reasons to move to Vaughan
Wednesday, June 22, 2022
Vaughan is a beautiful city in Ontario, Canada north of Toronto. The city is among the fastest growing and medium populated municipality in Canada.
Moving in Vaughan ON as a resident has its advantages. For instance, you will enjoy several amenities that the city has to offer. Also, you will enjoy career opportunities and luxurious lifestyle compared to other Ontario cities.
Here is a detailed guide that reveals why you should consider moving in Vaughan (if you were not sure about it in the first place).
Why Move to Vaughan?
Vaughan has a lot to offer. First and foremost, it is a business friendly location. Secondly, it is a family oriented location. Why is this? Continue reading to find out more reasons to consider Vaughan.
Other reasons for moving in Vaughan include.
This City is strategically located
Vaughan is located north of Toronto, Canada and is connected to major highways. These include highway 400, 401, and 407. Hence, you should consider Moving in Vaughan, Ontario.
As a resident, it is efficient for you to commute to other locations and states in Toronto. The subway transport system is also reliable, with room for expansion in future.
Vaughan is a metropolitan city
As mentioned earlier, you should consider Moving in Vaughan because of its fast growth rate and equal access to suburbs, neighborhoods, and downtown. Also, it is considered the heart of Toronto region offering financial and innovative opportunities. The city has urban parks and green spaces that give the city immense value.
Has promising economy
If you are business oriented, then you should consider Moving in Vaughan. The market trends are efficient in Vaughan. Furthermore, there are career opportunities in Vaughan's business community. The gap in low industrial development and commercial taxes offer massive opportunities for your business to blossom.
Attractive zones & housing plans
As mentioned above, the real estate industry in Vaughan is family-oriented and friendly. Most of the neighborhoods are affordable and safe. The district school system and daycare facilities are also an added advantage that make Moving in Vaughan a consideration.
Some exclusive neighborhoods to consider include Thornhill, Kleinberg, Concord, Woodbridge, and Maple. You will find several luxurious condos and stand-alone homes.
Full service health care facilities
Access to health facilities is another important factor to consider before Moving in Vaughan. The Cortellucci Vaughan Hospital, for instance, was opened in September 2021 to offer smart medical technological facilities.
Mackenzie Hospital is Canada's first smart and advanced health facility. The hospital serves York's population and beyond.
Boosted access to family-social amenities
What's work without rest? There are a lot of fun-family facilities you will enjoy after moving to Vaughan ON.
Golf clubs, restaurants, malls, and outdoor activities (like hiking) are few social amenities to take your family or friends. Vaughan also has child friendly activities like LEGOLAND and Wonderland.
Hiring Expert Movers to Vaughan
Moving in Vaughan, ON can be a hassle if you do not have a plan. Today, you need moving professionals to make the relocation process efficient, secure, and fast.
Nowadays, residents seek two main moving suited. (1) Residential Moving in Vaughan and (2) Commercial moving in Vaughan, ON. These can as well be local, long-distance, or international.
Residential moving is available to individuals and families, whereas commercial moving is available to offices, institutions, industries, and other business oriented companies.
Here are the most common services offered by Vaughan movers, partners of High Stream Moving Oshawa.
· Cleaning services
· Assembling & disassembling services
· Hauling
· Equipment installation & uninstallation
· Loading & offloading services
· Moving Supplies
· Packaging & Unpacking services
· Storing & warehousing services
· Transportation
Final Thought
Vaughan has a lot to offer – and as a new resident, it is necessary to understand why most people consider moving in Vaughan, ON. Remember to always check the pros and cons to know if this city fits all your needs. Furthermore, contact the professionals and focus on settling than the relocation process before moving to Vaughan ON.