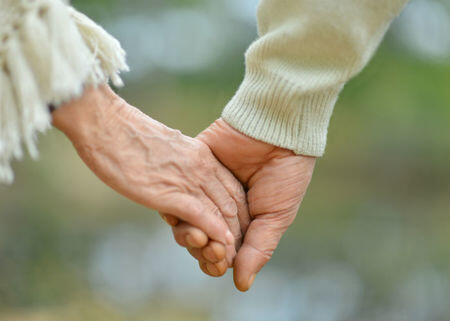 Top 5 Senior Dating Sites - Online Dating for Seniors
Sunday, January 24, 2021
Exploring hobbies you didn't have time for when younger is a great way to spend your senior years, but they don't provide companionship. Dating for seniors might seem like a hassle, but exploring senior dating sites is a fun way to meet people interested in a relationship.
Where do older singles meet?
A Pew Research Center survey conducted on October 16-28, 2019 found that in the United States 19% of citizens age 50-64 and 13% of citizens age 65+ have used senior dating sites.
You may be nervous about not being tech-savvy enough to explore this new way to meet others, but it is easy to learn. Here are the basics and five best dating sites for senior citizens to get you started.
What is the best dating site for over 60?
Dating sites have grown in popularity with both the young crowd and seniors. Here are a few popular senior dating sites.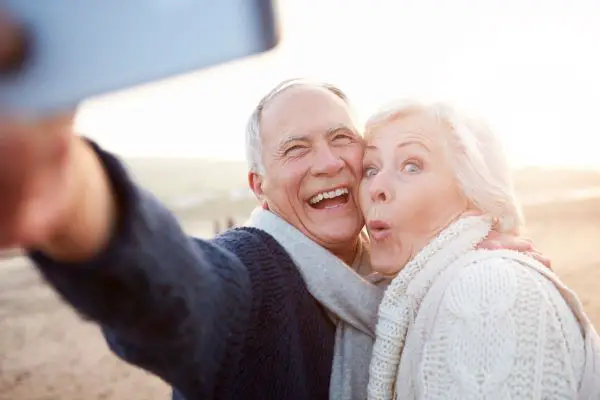 1. Senior Match 
In existence since 2003, SeniorMatch ranks as one of the top dating sites for seniors in the United States. This popular site has more than 6,000 active daily members, 1,030,000+ members over the age of 50 (no members under 45), and more than 36,600 success stories.
The website is user friendly and offers members the opportunity to share and view first date ideas. Some recent posts were from members between 57-80 years of age and included: 
Meet at a restaurant with a quiet atmosphere to allow you to become acquainted 
Going out to dinner and a movie, concert, or anything in the arts
Going out for a meal and then taking a walk to allow time to talk 
Sharing coffee and a walk on the beach
Evening dinner theatre
Dancing and cocktails
Premium membership subscription costs are:
Monthly—$29.95 per month
3 Months—$19.98 per month (total $59.95)
6 Months—$15.99 per month (total $95.95)
Their basic trial membership is free.
2. Silver Singles
Silver Singles is one of the best dating sites for seniors over age 50 in the United States. They have more than 50,000 people who sign up each week and match around 2,000 couples per month.
You fill out a personality test, which uses an algorithm to find suitable matches. They use your personality test to send you 3-7 compatible matches every day.
The basic membership allows you to set up a profile, join the community, and look at profiles of other members. You will receive profiles of other members that are a potential match for you, but communication with the other member is limited. Free membership is a great way to test the site.
They also have a premium membership that allows you to use all features on their website. This includes unlimited access to the profiles and photographs of other members.
You can communicate with other premium members with no restrictions and read sent message receipts. You will also be able to complete a more detailed profile of yourself and have access to a search feature to view profiles of other members. People wonder silver singles cost?
How much does Silver Singles cost?
Basic membership is free. Premium membership is offered with several pricing options:
3 Months—$49.95 per month
6 Months—$37.95 per month
12 Months—27.95 per month
SilverSingles has been in existence for 17 years. They provide services in the United States, Canada, UK, Australia, France, and Germany. Getting your questions answered and signing up for membership is easy on their website.
3. OurTime.com
This dating service for seniors is dedicated to seniors over the age of 50. The majority of members are searching for committed relationships, friends, pen-pals, or marriage.
The free phone app allows you to view profiles and photos, find out who has been viewing your profile, and to receive emails and flirts. There are no background checks. OurTime.com has an extensive list of prohibited behaviors on their site, including human trafficking, harassment, solicitation, promoting person events or businesses, violence, and more.
Subscription rates for OurTime.com are:
Basic—$0
Standard (6 months)—$90.00 ($3.75 per week)
Monthly (same as standard for a shorter period)—$29.96 ($7.49 per week)
Best Value (6 months)—$107.76 ($4.49 per week)
A basic membership allows you to create a profile with a photo and to conduct searches in multiple parameters. With a paid standard subscription you will have full access to the site and be able to read messages and flirts.
If you upgrade to the best value subscription, you will have the benefit of all standard features plus get message read notifications. You will also have a highlighted profile and messages.
OurTime.com is popular with members and their website contains relationship success stories.
4. Zoosk
Zoosk is a great site for seniors who are not comfortable with online social sites. This website has 40 million members worldwide and signup only requires you to enter your gender, gender preference of the person to be matched with, your birthday, email address, and location.
Once you complete this simple signup, the free subscription allows you to preview the website and view other members. To chat with prospective matches you will need to move to a paid subscription.
A paid membership allows you to converse with other members through a chat room or direct messaging. You can also see the profiles of those who view your profile.
Both free and paid members can purchase Zoosk coins that allow them to access premium features to promote themselves beyond their subscription level. With Zoosk virtual coins you can:
Use Boost to promote yourself to other members
You can go invisible when browsing so others do not know you are looking
Purchase virtual gifts for other members
Purchase message confirmations to let you know when a message you sent is opened
Once you have signed in for the free membership, you can click the "subscribe" option in the left column of the page to view total options and costs. Subscription pricing is based on your location.
Average subscription pricing is:
Basic Account—$0
1 Month Membership—$29.95 per month
3 Month Membership—$19.98 per month
6 Month Membership—$12.49 per month
This application has 40,000,000 members worldwide and 3 million messages are sent every day.
5. LoveBeginsAt.com
This dating app is for people over the age of 40. This site offers exclusive member events such as local single nights. Their website contains several blogs, expert dating tips, and more to enhance your online dating experience.
These benefits include an exclusive dating club for members over 40, one for members over 50, and another for members over 60. Their social club meet-ups offer online chat rooms, and off-line opportunities such as wine tasting events or classes to take. This allows you to meet in a safe location and the opportunity to get to know each other doing something you enjoy.
LoveBeginsAt.com offers a free dating chat prior to subscribing. Subscription pricing is provided after you sign up for their free chat.
Are there any truly free dating sites for seniors?
All of the above senior dating sites have a free option.  Most of them offer some type of free trial or basic option for no cost or free services.
Runner Ups
There are two well-known, popular sites that cannot be ignored when you are considering dating websites. They both offer excellent options for dating for seniors.
EHarmony
EHarmony consistently rates as a top dating site for seniors. They use a compatibility matching system that scans thousands of members to find those that are the best fit for your profile.
They offer a basic membership that allows you to find out how the website works. You can then upgrade to a premium membership that allows you to view photos of potential dates, see who has looked at your profile, and allows for unlimited messaging.
Premium membership also offers video dating, where you can have a virtual date without ever leaving home.
Is Match good for seniors?
Match.com is one of the largest online dating sites in the world. You can sort potential matches by age, city, or one of the onsite communities. They also offer further breakdowns such as Christian, divorced, and singles.
The website offers free writing sections and you can post up to 26 photos on your profile. For communicating with potential matches they have an "anonymous" email network where your name and contact information is kept confidential until you decide to share it with your match.
Summary
All senior dating websites have similar features, but a few have perks that others don't. Pricing for subscriptions is not shown on most sites until after you fill in information for a free membership and varies based on your location.
To select the best site for you, pick two or three, and give the free membership a try. Once you decide which suits your needs the best you can move into full membership.
Creating a Perfect Profile
How do you answer all those questions to bring potential matches to your profile? The number one tip for finding the perfect match is to be honest. Being upfront about what you seek will bring the right people to your profile.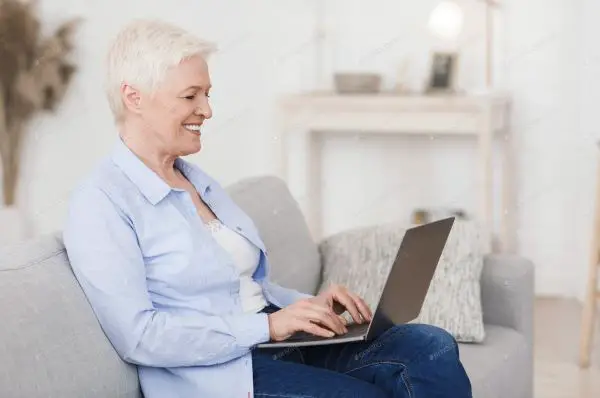 Use photos that are recent and accurately show your appearance. A profile shot of you in a natural pose lets other members see the real you.
Cell-phone selfies are in poor taste and outdated photos are a dishonest representation of the real you. A close-up profile is nice, but also include a full-body shot.
Your profile should be honest and friendly. You are not filling out a resume or job application. Think of this as a personal story about you, who you are, what you like. If you are terrified of dogs or deathly allergic to cats, put that in the profile.
If you are not at all into physical exercise and spend your afternoons curled up with a book or writing your memoirs, say that. If you love to travel or spend the day wandering museums, share that information. The key is to let the person reading your profile get to know the real you through your written words.
Don't use cliché terms like "good listener" and "like long walks on the beach." After all, who doesn't? It is far more honest and better for a strong match if you say you enjoy spending the day on your motorcycle but won't set foot on a golf course. That is honest and leads you to a well-fit match.
Online Dating Rules for Fun and Safety
The key is to relax and enjoy this new way of doing things, but you must also be aware of safety rules in this modern dating age.
Get to know each other through online chatting so there is a connection prior to an in-person meeting
Do not narrow your search criteria so much you rule out potential matches because they do not fit your normal attraction level
Don't delay an in-person date so long that it feels like a social media post that isn't going anywhere
A date within the first two weeks is reasonable if you are comfortable with your online conversations
If available, video chat for a more personal way of getting to know each other on the dating app
Be leery about someone who is overly pushy about meeting
Safety Guidelines
Even though you have chatted with someone online does not mean you should let down your safety guard. Here are some ideas for staying safe:
Chat with them by FaceTime, Skype, or Facebook video call to confirm they look like their profile
Perform a Google reverse image search to verify their profile photo is accurate
Ask for their other social media websites, such as Facebook, Twitter, Instagram, to give you an idea on how they present themselves
Notify friends and/or family about your date, providing detailed information before you go
Drive yourself and meet in a public, well-populated spot for the first date
Don't provide your date with too much personal information initially
Do not send a date money or provide them with your credit card or banking information
Stay sober and make sure you keep an eye on beverages and food to prevent being slipped something
It is okay to suggest a double date if you are uneasy about meeting the person alone
For added security, you can obtain a free Google Voice phone number that allows you to check messages, voicemails, and calls without revealing your actual phone number.
The key to staying safe is to trust your gut. If something doesn't feel right, it probably isn't.
If you make arrangements to meet at a bar or restaurant, you may want to call ahead and find out if they have a safety code that notifies staff you are not feeling safe. For instance, some bars have the option of a guest ordering an "Angel Shot" for this purpose.
If you live alone and are concerned about safety, you might also want to consider moving out of your secluded home and into a Continuing Care Retirement Community. The ability to live independently and safely is important to all senior citizens. Being in a community where you have friends provides an extra safety net when you are active in the dating world.
Live Safe
Senior dating sites are just one of the fun ways to meet others your age who enjoy being active. A Continuing Care Retirement Community or an assisted living community provides the opportunity to socialize with other residents who may also be looking for companionship.
It is easy to find senior living "near me" in your current location. We also welcome you to check our website for more blogs on interesting topics for seniors. Our blogs include information about assisted living, memory care and CCRCs as well as many topics that older adults may find interesting and useful.