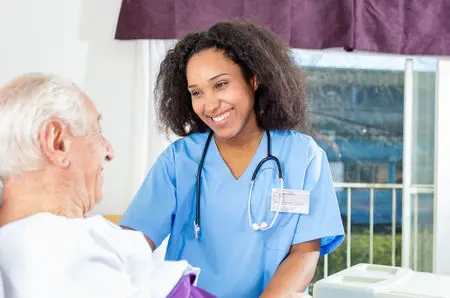 What is a Skilled Nursing Facility (SNF) - Skilled Care 101
Sunday, January 10, 2021
▶ Seventy percent of all adults 65 or older will require some form of long-term care. When physical and/or mental issues mean that their families can no longer care for them, they must live somewhere safer.
The process is difficult because of the wide range of options out there. There are so many different types of long-term care facilities to choose from that it can be difficult to know which one is best.
There are 15,655 skilled nursing facilities in the US alone with 1.7 million beds. They provide a professional level of care to patients with a range of health issues.
Those who have not had a family member or friend admitted to one of these facilities yet may not know about them or what they do, but it's best to prepare in case the need arises.
Read on to learn what a skilled nursing facility is, how to choose the right one, and how to pay for the quality care it provides.
What Is a Skilled Nursing Facility?
When you can no longer care for your loved one on your own, you need help from medical professionals to fill the gap. That is what a skilled nursing facility provides.
These long-term care options serve as a way to ensure your loved ones are protected and cared for. To truly understand how they work, you must know how they differ from other options, the care they provide, and how long they provide it.
How It Differs From Other Options
Almost all long-term care options are either independent or assisted living. The former provides patients with more freedom but less supervision and fewer provisions if something goes wrong.
A skilled nursing facility differs from both of these options in that it involves almost constant supervision. Patients will have doctors and nurses with them at all times to keep wounds clean, provide care, give medications, etc.
A skilled nursing facility is similar but not identical to a traditional nursing home. Understanding the differences between them lets you know what type of care your loved one is receiving.
Skilled nursing facilities are temporary stays for people with medically-necessary rehab needs. Nursing homes are more for permanent stays for patients in need of custodial care 24 hours a day.
The Types of Care It Provides
A skilled nursing facility is a medical place of residence for adults requiring daily care due to difficulty performing daily tasks. Patients live there and receive any type of help they may require.
When being admitted to a skilled facility the patient receives a health assessment and plan. Doctors consider mental health as well as physical health, medication and how the patient handles their own daily activities such as bathing and dressing.
Despite what the name suggests, skilled care is not the only type of service that these facilities provide. They also provide patients with custodial care.
There is a simple answer to the question of what is skilled nursing care. To be considered skilled, medical services must be so complex that they can only be safely completed by or under the supervision of medical or technical professionals.
There is also a simple answer to the questions of what are examples of skilled nursing care and who are the professionals that provide them.
Examples of these experts could include nurses, radiologists, and doctors. They're trained to perform the procedures that their patients require almost every day, reducing the risk of any complications.
Examples of custodial services include feeding patients or changing their clothes. Examples of skilled care that professionals may provide include:
Management and evaluation of care plans
Observation of the patient's condition
Tube feedings
Exercises for therapy and/or rehabilitation
Help with walking
Care from physical, occupational, or speech therapists
These are only a few of the types of services a skilled nursing facility can provide, and the best ones will do whatever a patient needs to keep them emotionally and physically healthy.
How Long It Provides Care
Many patients require skilled care every day or almost every day. They may require a wound that requires constant cleaning to prevent infection or be unable to take a medication they need at a specific time. This is where qualified experts step in.
While most skilled nursing facilities provide 24/7 care, some skilled care providers may do so on a more temporary basis. The requirement of "daily" care is met as long as it is provided at least five days a week.
It's possible to receive skilled nursing care for as long as you require it. This is why it's considered a "long-term" care option.
The length of care affects the total price. The longer the stay in the skilled nursing facility, the higher the bill.
Skilled nursing facilities can be good for people who have family that live quite a distance away, therefore cannot provide for them. Skilled communities can meet the needs of those who are frail, sick and home care can no longer meet their needs.
How to Choose a Skilled Nursing Facility
Having a loved one no longer live at home can be upsetting but necessary, and when the time comes you must choose the best place to keep them safe and cared for.
There are several factors to consider before admitting your loved one to a skilled nursing facility. Be sure to do as much research and communication as possible, tour the facility thoroughly, talk to all staff and residents, and schedule an official meeting.
Do Your Research
One of the best places to start when considering which skilled nursing facility to choose is the internet. Use it to do research and develop a list of viable options in your area.
Look at the list of services that the facility provides. The more that they offer, the more likely they'll be able to offer your loved one a complete, effective care plan.
Find out as much as you can about the current workforce in the facility. How many workers do they have, what are their qualifications, what is the turnover rate, and what do they think of their workplace?
You should also look into reviews or testimonials about the facilities you're considering. Poor online opinions are not the same as poor service but can be a negative sign.
Ask Around
Everyone you can get an opinion from is like an in-person testimonial to the quality or lack thereof at a skilled nursing facility. Their words are even more trustworthy than those you find online, so be sure to get as many as possible.
Begin by asking your family doctor for referrals. He or she can direct you to the best facilities in your area.
The world's population is rapidly aging, and many of them are being placed in long-term care facilities. Your neighbors, family members, and friends may have recommendations for which skilled nursing facility they chose when the time came.
Tour the Facility
Tour as much of the facility as you're allowed to. It should be neat and orderly and provide plenty of space but be safe and secure.
Go into the kitchen and check the quality of the food they serve. Check the grounds and make sure that residents aren't locked inside all day long.
The more you see in the facility, the more you can assess its quality. Trust your own instincts and your own eyes to evaluate any place you're considering.
Talk to Everyone
1.4 to 1.5 million residentslive in skilled nursing facilities today. Don't forget to speak to current residents and their families. Watch them in action as they interact with one another and engage in daily activities.
Skilled nursing facilities employ a combined force of 1.7 million health care providers and ancillary and administrative staff. Each and every one of them can provide a wealth of information about the quality of an individual facility.
Schedule a Meeting
Speak to the heads of the facility if possible, such as managers or owners. They should be willing to schedule a meeting with you to discuss whether or not they have any open beds and what their facility is like.
Each facility is inspected yearly, so ask for the latest inspection report to get the most up-to-date information and ensure they've complied with all the relevant laws and regulations. If they refuse to show you the report, it's a major red flag.
The facility should provide a detailed description of how they will care for your loved one and any medical conditions they may have. They should also cover discharge procedures, how to contact them if needed, etc.
Never go for the very first place you find, but consider several options and then choose the best one for your needs. This will allow you to get the highest level of care at the best price.
How to Pay for Skilled Nursing Care
One of the most difficult components of the planning process when transitioning a loved one to a skilled nursing facility is figuring out how to pay for their care.
These facilities can cost an average of $100,000 a year. The total costs of care differ from region to region and state to state but can reach over $300,000 for the patient's entire stay.
There are several options to consider, including private payments, Medicare or Medicaid, and other forms of coverage.
Private Payments
This option refers to out-of-pocket payments made by the family to cover the range of services the skilled nursing facility provides. They may be able to come up with the funds from a savings account or may have to sell off assets like property.
It may be possible to negotiate a more affordable payment plan with the facility if you struggle with meeting payment deadlines. If not, it may be time to look into other coverage options.
Medicare/Medicaid
Before you can have your stay at a skilled nursing facility covered by Medicare, you must have also undergone a qualifying hospital stay. This means you must have been in the hospital for three consecutive days in the last month.
Medicare pays 100 percent of all skilled nursing facility costs, but only for the first 20 days. After that, you must pay a daily copay of approximately $170.50.
Medicare only applies to short-term skilled care. Anything that lasts over 100 days must be paid for out-of-pocket.
Medicaid provides a much higher level of coverage but has stricter requirements. You must provide proof of a low level of income and financial assets to qualify before it covers any costs.
Approximately 50 percent of adults over the age of 65 make less than $20,000 a year. This may qualify them for Medicaid benefits, but if it does not, they may need to look into other options.
Medicare Advantage plans may provide different levels of coverage and include skilled nursing care as part of the services they pay for. Consider switching to this type of plan if you are on Medicare and require skilled care.
Other Options
Long-term care insurance and veteran's benefits may pay for care in a skilled nursing facility in some cases. Certain plans may pay for all services or specific types of care such as room and board or rehabilitation.
Check the terms of your plan before deciding how to pay for the care that you or a loved one requires. If a skilled nursing facility refuses to accept insurance that should cover costs, you may need to take the matter to court.
Where Can I Find More Care Options?
A skilled nursing facility is a long-term care option that's worth considering for many families with loved ones whose illnesses or loss or ability are becoming too much to handle or making it too dangerous for them to live alone.
You should always choose the facility carefully and have a payment plan set up ahead of time. Quality across the various options differs, and a stay in a skilled nursing facility can get expensive.
Consider a CCRC near me - Continuing Care Retirement Communities provide all the care types you may need for your future retirement. They have independent living, assisted living and skilled nursing care all on one campus. Search for a CCRC today using our "Find Communities" tool. You will be able to "request info" including a tour, phone call or brochure from any of our premium listings.