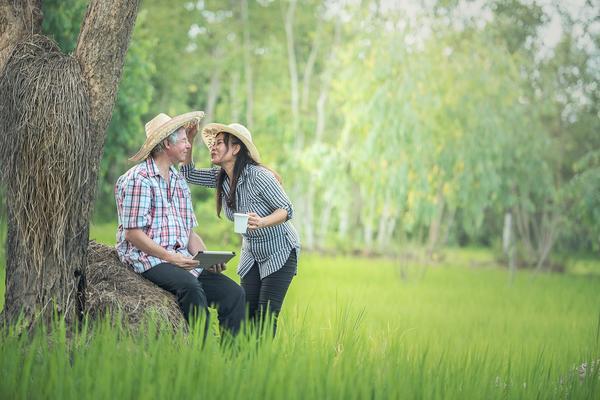 Talking About Care in a Nursing Facility
Thursday, May 19, 2022
As our parents or loved ones age, so do their medical and healthcare needs change too. When this happens and we're no longer able to ensure their safety and wellbeing while living at home or with us in ours, it might become time to consider placing them in the care of a nursing home.
No one wants to have that conversation, because we all want to think that we can take care of our parents as they age - this is, however, not the truth for everyone.
When that happens, we rely on the nursing homes that we choose to offer the very best standards in care and safety for those we hold nearest and dearest. For the most part, the United States offers some of the best amazing care facilities in the world, and they have the price tag to match - but what happens when our parents receive less than the care they deserve?
How do you find help and continue to provide care for the person affected?
Most people accept that injuries are a consequence of life and for the most part this is true, but - sadly, the amount of injuries reported in nursing homes as a direct result of neglect is on the rise.
These are not always because the neglect in question was intentional or even malicious, but at times it could be because a nurse looked the other way for a second, or failed to see a potential fall hazard. Be that as it may, if you find that your loved one is showing signs of neglect or injury in the home they're placed in, it's time to take action.
First, learn how to recognize a few signs of abuse or neglect, monitor bruising, areas of pain when touched and if your loved one has become withdrawn or quiet, is self-isolating, and no longer taking part in social or physical activities. If you notice any such signs, you'll have to do a little investigating first, but you may need to get in touch with a nursing home abuse lawyer, but we'll go into detail later on.
Bedrail injuries, bedsores, broken bones, and concussions, infections, falls and fractures are all potentially very serious and need to be addressed as soon as possible.
What do you do when you notice these injuries?
The first point of action is to speak directly with the facility. Find out everything that you can about the injury and try to learn why this wasn't addressed earlier and why you were not informed of it. It isn't good enough for the nursing home to say that the resident didn't want anyone to know, this should be ironed out with the nursing home at the time of admission because you definitely want to be as involved as possible.
Find out what they intend on doing to correct the situation or to treat the injury. It is at this point that you'll know what to do next because based on the feedback that you get from the nursing home, you'll also be able to determine how seriously they're taking your report. If you don't feel that they're doing what they should be doing or are attempting to shirk responsibility, then you need to kick it up a gear. The Nursing Home Abuse Center is a good place to start, but if your loved one has sustained injuries as a result of falls in a nursing home, you need to take it more seriously.
Falls are particularly dangerous in care facilities because the long-term effects that a fall can have on a patient may well only manifest later on, and if these risks have not been assessed correctly, could have disastrous consequences.
If the care facility where your loved ones are placed does not want to take responsibility or attempt to correct the situation, then you have to move your loved one to a new facility as quickly as possible. You ideally want this done anyway, but many facilities are well prepared to take responsibility for adverse situations and will happily work with you.
Remember that your loved ones and elderly relatives are already dealing with many issues that are associated with aging. Anxiety and depression, feelings of isolation or loneliness are all common issues that the elderly report on at the best of times, being in a nursing home can only exacerbate these feelings and if the facility you have your parent placed in is not attending to these issues, this is another reason to get them as far away from this facility as possible. Negative feelings like depression or anxiety tend to act as 'hooks' for other emotions and a downward spiral could have a terrible result.
When it comes to the care of a loved one, the gloves are off. Do not be afraid to ask questions, challenge inconsistencies, or query what your loved one is telling you. You're probably paying an awful lot of money to have your parent or nearest and dearest in that facility, so they're not doing you any favors.
Early detection is key, so keep the communication open.