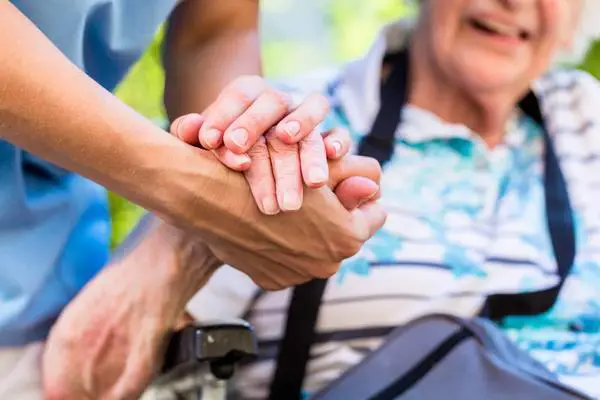 Telehealth is the Future of Elderly Healthcare - Here's Why
Sunday, October 30, 2022
Over the last decade, the popularity and availability of telehealth services have been growing. During the COVID-19 pandemic, most medical appointments that could be converted to telehealth visits were conducted virtually. That was the catalyst for quickly improving access to telehealth, as more insurers were covering these visits and people were getting used to virtual appointments.
Telehealth is an important addition to in-person healthcare. For the senior population, it could be the future of healthcare. Here's why.
The Senior Population is Growing, and Healthcare is Struggling
In the United States, there are more senior citizens than ever. Currently, around 46 million people are over the age of 65. However, that number will almost double to around 90 million by 2050. By 2030, around 1 in 5 Americans will be in this age group.
Since older people tend to have more complex and challenging medical needs, the growing elderly population is putting a strain on the American healthcare system. Telehealth is time-effective, inexpensive, and could help ensure that elderly patients get the care they need amid staffing shortages and other issues affecting the field of medicine.
Transportation is an Issue for Many Seniors
Many senior citizens have trouble getting to and from the doctor's office. Some people move to rural areas as they get older and proximity to urban areas becomes less important. Most seniors move to these areas for more peace and quiet and affordable living, but healthcare facilities and wellness services can be few and far between, leading to widespread public health issues.
Some seniors struggle to afford a car or are unable to drive due to medical conditions. In many areas, public transit is nonexistent or highly inefficient, causing people to put off medical appointments for as long as possible. Other older people have poor physical mobility, limiting their ability to attend appointments as they should.
A lack of transportation might not seem like a major health hazard, but putting off seeing the doctor can lead to life-threatening health problems. Telehealth can help prevent this by reducing the number of doctors visits needed and giving seniors the option to discuss their symptoms remotely to see if they should come in.
Many Health Conditions Just Need Monitoring
People over 65 frequently have chronic health problems. These conditions need frequent monitoring, but they don't necessarily require an in-person visit to ensure that everything is going well. Meeting with patients remotely for most visits is usually sufficient, with the occasional in-person visit as needed.
Wearable technology and health apps can assist with patient monitoring by collecting relevant health data and helping to alert doctors of any potentially serious changes in a patient's condition. Combining remote monitoring with telehealth visits can help elderly patients keep their chronic conditions under control without frequent trips to the doctor.
Telehealth Can Help Seniors Stay Independent
Many seniors don't know how to keep themselves healthy as they age. Healthcare providers can help by providing services like virtual health coaching. In addition to providing general information about healthy aging, virtual health coaching can allow older people to get personalized advice based on their current health conditions, risk factors, and lifestyle.
Health coaching can help people stay independent, reducing the need for long-term care services and facilities. Most people want to stay in their homes as long as possible. They have a better chance of being able to do so when they have easy access to personalized health services.
Potential Telehealth Obstacles for Elderly Patients
There are some obstacles involved with increasing telehealth use among senior citizens. First, some seniors lack access to the technology they need to attend virtual appointments or use remote monitoring apps, especially those who are low-income. The ability to learn how to use technology and the confidence to use it properly are often additional barriers.
Although telehealth is convenient, it's important for healthcare providers to be very careful about deciding when a patient needs to come into the office in person. While many health appointments can be conducted online, making sure that nothing gets missed can be more difficult remotely.
Increasing Access to Telehealth for Elderly Patients
Telehealth can help improve health outcomes for seniors, but despite the increase in remote services, we still need to improve access and provide support for elderly people who need it. As the senior population continues to grow, it will only become more important to use technology and make virtual healthcare as easy as possible.
That way, senior citizens can live longer, healthier, and happier lives, staying independent for as long as possible.