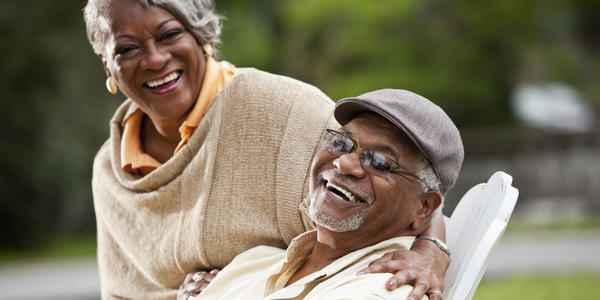 Tips for Moving Elderly Parents Closer
Friday, September 9, 2022
Relocating to a new environment is a stressful life event for all ages, especially elderly parents. As they age, natural stressors, such as the general decline in independence and chronic health conditions, compound the stress of moving. Nonetheless, aging parents should relocate because of increasing care needs, financial reasons, and accessibility challenges in their homes.
Unlike regular moving, several factors should be considered when moving elderly parents. Outlined below are a few tips that can make senior moving seamless.
Discuss the reasons for moving
Discussing the importance of relocating is probably the most challenging step, especially if you haven't previously discussed aging and the senior care checklist. Important things to explore in your discussions include:
Safety reasons – aging parents experience declining independence, making it unsafe for them to live alone. In most cases, their once dream home becomes unsafe and difficult to navigate, especially homes with multiple stairs and bathrooms that parents with lost mobility can't access. For these reasons, you should consider moving your parents to a better home.
Maintenance issues – large, older houses require extensive, regular maintenance, which can prove challenging for aging parents. As such, moving to a new, small home makes a lot of sense.
Proximity – your parents could be living miles away from you and your siblings because of work, school, and other reasons. Moving them to a small home within your neighborhood allows for frequent family visits.
While at it, you should include your parents in all decisions. They could request specific homes or raise substantial concerns. Having them onboard makes the moving process easier. You should also prioritize important features when hunting for a new home. Key features include proximity to senior centers, garden space, and medical clinics.
Downsize and delegate moving responsibilities
Most seniors spent their youthful years collecting several meaningful items. Therefore, downsizing before the move can cause serious anxiety. Letting go of their treasured items and important memories can cause sadness. Therefore, downsize patiently and respectfully.
Start small – start downsizing rooms with items with insignificant sentimental value, such as the guest suite and bathroom.
Make tough decisions – even non-essential items might be important if your elderly parent has been keeping them for years. Decide what should be kept or discarded.
Gift family members and friends – if prized possessions can't fit in the new home, consider gifting family members or friends.
Hire senior relocation services
Moving your elderly parents isn't your typical relocation. You should hire moving companies specializing in downsizing, organizing, and relocating elderly individuals. Most professional companies can help alleviate the emotional aspect of changing environments.
Even if you are present during the move, professionals can help make tough decisions and reduce the tension of moving. Some senior relocation service providers also partner with third-party companies that provide after-moving services, such as staging, cleaning, donations, and estate sales.
Plan the relocation around the older adult's needs
Older parents certainly can't withstand long road trips without frequent stops and handy assistance. Others may require medical attention enroute. Therefore, you should plan the move with the following tips in mind:
Plan extra travel time – frequent stops during the move certainly extend the travel time. Therefore, include the time required for regular pit stops when creating the relocation schedule.
Consider mobility issues – flying might be the best option in some situations, especially if your aging loved one has mobility issues. Book a non-stop flight and inform the airline in advance if you have special requests, like boarding assistance and special seating requirements.
Find security for medical transit – if your elderly parent requires extra help, hire senior-focused moving companies with non-emergency medical services for people with medical needs. This includes wheelchair accommodation and oxygen tanks.
Handle the medical needs of your elderly parent before the move
If your aging parent is moving to a different city, you should look for new medical care centers before they relocate. Conduct extensive research, seek referrals from previous doctors, and set appointments immediately after arrival. You should also transfer prescriptions from their previous pharmacies to nearby pharmacies.
You should consult a geriatric care manager, as they are familiar with various local in-home care agencies, volunteer resources, and healthcare providers in your city. Don't forget to inform your aging parents' insurance providers. Ensure the new healthcare facility, doctors, and specialists acknowledge their insurance plan.
Discuss the limits of care
While your parents can live partially independently in their new home, chances are they will need more care in the next few years. Establishing the triggers or boundaries in advance prevents future misunderstandings. Discuss their preferred in-home care and when they should move to retirement communities.
The Bottom Line
Moving elder parents closer is a fulfilling yet challenging experience. While it gives them the security of being closer to you and your kids enjoy more time with their grandparents, it comes with endless responsibilities. Ensure that you discuss this in length before making a move. Some parents still want independence, while others need a lot of help, and moving to retirement communities or assisted living facilities is a better option.