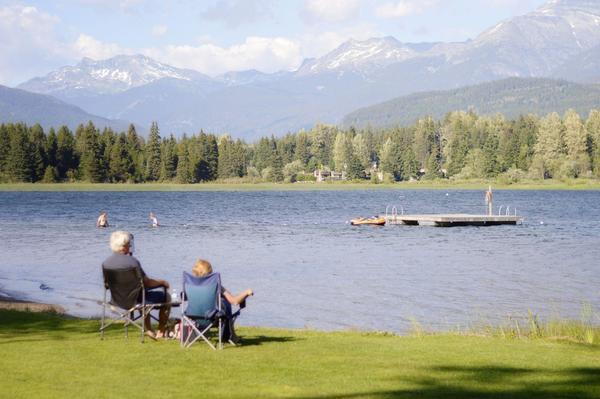 Tips to Retire Rich
Tuesday, August 2, 2022
Often, you hear about people retiring at 55 and living comfortably. You dream about being able to retire at that age and never working a day in your life. But how many know what it takes to actually pull it off? We've compiled some tips that will help you retire rich.
Be Aggressive With Your Investment
Investing for retirement can be a daunting task. There are so many choices and decisions to make, and it's easy to get overwhelmed. But we know that there is one thing that you can do to make sure you don't miss out on the opportunity of your life: be aggressive with your investment strategy and rollover to a gold IRA.
If you look at the numbers, it's clear that early investing is one of the best ways to ensure your retirement security. The longer you wait, the less money you'll have in retirement - which means less time to enjoy it.
Live Within Your Means
This means you should not spend more than you make. If you take home \$2500 per month, buying a new car or going on an expensive vacation is probably not a good idea. Instead, save up so that when you're ready to retire, you are not buried in a pile of debt you took on trying to pay off your extravagant lifestyle.
Be Clear About Your Retirement Goals
Retirement is a time when you can finally put down roots and focus on what's most important to you. You may be thinking about taking that trip across the country or finally getting your dream home. Whatever it is, don't let retirement get away from you!
The first step in achieving your retirement goals is knowing what they are. List down your goals carefully so you can plan toward them. The key is to envision your life once you retire. If you see yourself living that life, it's easier to achieve it.
Build Passive Income
Passive income is when you find a way to make money without doing anything. It's like an investment; however, instead of putting your money in a savings account that pays you interest, you have invested it in a business that gives you cash flow. The best part about passive income is you can work just a few hours each week and still be able to afford the things that matter most to you.
Consider Purchasing a Home
If you're looking to retire rich, consider purchasing a home. It's not as simple as just buying a house and moving in. You need to make sure you have the right mortgage and insurance policies in place. Before making a decision, you also need to consider your financial situation, such as income and debt levels. If you are looking at purchasing a home, here are some tips to help you find the perfect place:
Talk with local realtors about what neighborhoods are best for retirees who want to live within walking distance from restaurants and shops.
Find out how much home prices have risen over the past few years - and if they have fallen during recessions - to determine if now is a good time to buy.
Consider whether or not you'll be able to afford monthly payments on your mortgage or rent after retirement income arrives.
Conclusion
Your goal is to retire and live the same lifestyle you're living today. That dream is possible if you have income coming in through royalties, dividends, or rent checks. After all, it's fun to play golf, travel the world, and not have a boss breathing down your neck.