Want to know what you're paying for? Costs and Insurance at a Continuing Care Retirement Community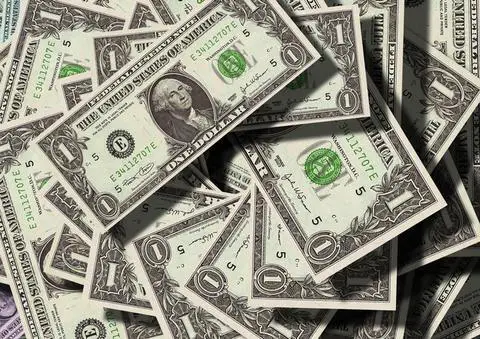 Want to know what you're paying for? Costs and Insurance at a Continuing Care Retirement Community
Tuesday, May 5, 2020
This blog post discusses the costs and insurance options associated with living at a CCRC. Read below to learn more about what kind of fees to expect and the options you may have for health insurance.
How much does a CCRC cost?
While CCRCs (Continuing Care Retirement Communities also known as LifePlan communities) may seem expensive they also give you an opportunity to pre-pay for some life care you may need later in life.  
Fidelity estimates an average 65-year-old couple retiring this year will need to have saved $280,000-$320,000 after taxes to pay for future medical costs. (Source: Fidelity Viewpoints: 5 Ways HSAs can Fortify Your Retirement, 11/15/2018)
Those are some big numbers and go to show how planning for future health care is important for all.
How much does long-term care cost per month?
CCRC have financial software on their side that allow them to look at actuarial numbers and lifetime costs.  By measuring your assets, income, and current age, they can compute the probability that your finances will pay for you over the course of your stay at the CCRC.  Your CCRC would very much like your financial qualification review to note that you have adequate monies to pay for your expected lifetime, plus a reserve, and often times this is what is required to pass the financial qualification.  Be sure to note all your income and assets, lifetime pensions if you have one, and long term care insurance, for both you and your spouse on your application.
A Monthly Fee But Not Technically Rent
An interesting detail you may see in your CCRC contract is that a landlord to renter relationship is not established when you move in and pay your monthly fee.  Even though it may seem like you are paying rent, often times technically it is not rent depending on the rules and regulations of your state.  In some states there are certain legal details that come about with a typical lease.  The CCRC has a different set of regulations in offering you housing and health care depending on the regulations of the state the CCRC is in.
Medicare And Medicaid And CCRCs
Many people are curious how Medicare and Medicaid can impact their ability to live in a CCRC and the answer is "not very much".  Medicaid is for the poor and generally CCRCs are the purview of those with significant assets to meet the large entrance fee and monthly fee common with CCRCs.  Medicare is prevalent with CCRC residents but Medicare will not help with the entrance or monthly fees.  
Long-term Care Insurance (LTCI), if you have it, may help when you transfer to assisted living or nursing care at a CCRC campus.  If your CCRC has higher monthly fees for higher levels of care LTCI may issue you a monthly payment to offset the higher cost.
Long Term Care Insurance And CCRC Financial Qualification
If you have long-term care insurance (LTCI) be sure to tell the CCRC during their financial review of your application.  If you receive a monthly amount if you are in assisted or nursing care from the LTCI the CCRC will credit your monthly income with the amount in their affordability calculations.  While LTCI is generally expensive, in this case it will help your aim to qualify financially for your dream CCRC.
Health Insurance And CCRCs
Some of the for-profit CCRCs have crossed over into the insurance arena.  We have heard of one provider that offers a Medicare Advantage (Medicare Part C) option and provides as part of that plan their own doctor situated on campus at the CCRC.  Some states' insurance departments regulate CCRCs so moving into a Medicare insurance plan is not far off for more aspiring CCRCs.
Charitable Options If You Finances Run Out At A CCRC
Some CCRCs (Continuing Care Retirement Communities also known as LifePlan communities), usually Type A CCRCs, advertise that if you run out of money you will not be asked to leave the CCRC.  This is a nice detail to hear and CCRCs often have a non-profit donation system set up to help support you if you are in need.  The reality is that a CCRC can not stay in business if they gave away a lot of free housing and health care.  This is why you must pass a financial evaluation before a CCRC offers you admission.  Some CCRCs also require periodic update reporting on your finances every so many years.  So while the safety of staying exists, also note that CCRCs prefer you to be able to pay your own way during your entire stay at the community.
This blog post reviewed insurance options you may have including medicaid, medicare, and long-term care insurance. It also discussed the monthly fees and other continuing care costs associated with living at a CCRC. There may be some charitable options available if you run out of money, however this is why you must pass a financial evaluation during the admission process.