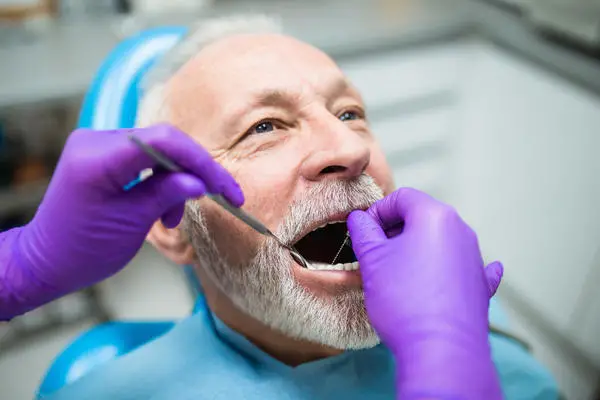 Ways to Save on Senior Dental Care
Thursday, June 9, 2022
Proper dental care isn't just important for the appearance of your smile.  It's important for your overall health.
As we age, the need for regular dental care doesn't change but it might become less affordable.
Seniors living on their retirement may not have the same dental care coverage they had when they were employed. Some are covered under their Medicare Advantage plan, Medicaid, or a private plan but still have high out-of-pocket costs for unexpected dental procedures.
Unless they have a dental savings plan, many older adults have concerns about how to access affordable dental care during retirement. Keep reading to learn some ways to save on senior dental care.
Choose the Right Medicare Advantage Plan
Many Medicare Advantage plans offer dental coverage. Look at the different plans and find one that covers preventative care. If you practice good oral hygiene, preventative care like cleanings, x-rays, and oral exams will keep you from unexpected, expensive procedures.
If you want the peace of mind of having a portion of more expensive procedures covered, choose a plan with that extra coverage. These include crowns, root canals, and bridges.
Discuss Your Financial Constraints
Share your concerns with your dental providers. If you're worried about being able to pay, your dentist may suggest a more economical treatment or a way to put off the treatment until you can pay.
You may be able to set up a payment plan or receive a senior discount or a discount for paying cash upfront.
See the Dental Hygienist Only
In some states, you can opt to see the hygienist for your cleaning, x-rays, and exam. This is a lot less expensive than seeing the dentist after your cleaning.
Dental School Clinic or College
Dental students need hands-on experience and get it from practicing on real patients. You can see a dental student for your preventative care and other procedures at a discount of between 20 and 70%.
They are supervised by a licensed dentist to make sure you receive quality care so you should feel comfortable choosing this option.
Flexible Spending Account
Seniors who are still employed may have the benefit of a Flexible Spending Account or FSA. The money is deducted from your paycheck tax-free and can be used to pay for medical or dental expenses.
You can use it to pay for dental procedures and things like braces or Invisalign. Learn more about Invisalign for seniors here.
Senior Dental Care
The price of senior dental care might be a concern but if you have good daily oral hygiene habits, you'll find that you won't need dental services other than your twice per year cleanings. Brush twice a day, floss, eat a healthy diet, and visit your dentist regularly to keep your dental costs down.
Be sure to bookmark our site for easy access to all of our great content. We share gift guides and cover topics like food & drink, parenting, travel & home living, and more.