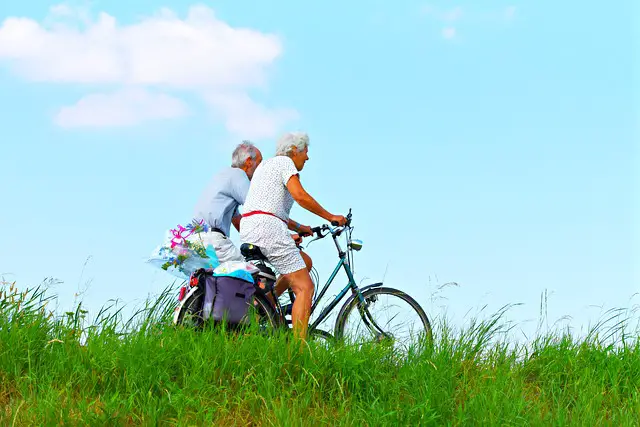 What Is a Continuing Care Retirement Community? How Will It Work for You?
Tuesday, March 31, 2020
▷ By the year 2030, all American baby boomers will be over the age of 65. And for the first time in U.S. history, seniors will outnumber children.
There's no point in denying that the U.S. population is aging. There will be more demand for retirement care facilities, especially since there will be fewer children to care for their aging parents.
A rising trend in the retirement industry are continuing care communities. What is a continuing care retirement facility, you ask? Read on to learn about these all-inclusive retirement communities and and find out if it's the right choice for you. 
What is a Continuing Care Retirement Community?
Also known as a LifePlan or LifeCare community, CCRCs are all inclusive retirement communities that offers tiered levels of care. CCRCs offer options for independent living, assisted living, and nursing units all on the same campus. No matter what level of care you need (if any) when you arrive, you will be guaranteed a place when you need more assistance.
These facilities allow seniors to live their golden years in the same place with a community of friends, neighbors, and caregivers. Continuing Care Retirement Communities give seniors and their families peace of mind, a supportive community, and a plan for the future.
Benefits of Continuing Care Retirement Communities
As exciting as retirement is, it can be difficult to create a schedule that doesn't revolve around work or other obligations. This change in structure can lead to loneliness and isolation. Everyone feels lonely sometimes, but too much isolation is bad for your health.
In fact, loneliness carries the same health risk as smoking 15 cigarettes a day.
That's why one of the biggest benefits of CCRCs is the social network that comes along with it. You'll have neighbors nearby, social events to attend, and you'll feel like a part of a community.
A CCRC will also give your life stability. Even if you need to transition from assisted living to skilled nursing, you won't have to move somewhere else. When your need for care changes, you will still be a part of the same community, you'll just get the extra assistance you need. 
You will also have a guaranteed space for life at a CCRC. Other care options sometimes require you to wait for a spot to open. With a CCRC, you'll be guaranteed a place.
Care Levels Within CCRCs
Generally, CCRCs include three main care levels under one convenient roof. Independent living, assisted living, and skilled nursing are all offered on the same campus.
If you're not sure what level of care you'll need going into a continuing care retirement community, a family member or a health professional can do an assessment of your overall health.
Independent Living
Many Continuing Care Retirement Communities allow people as young as 55 to move in. The independent living level allows you to downsize your home while becoming a part of the CCRC. You'll still be independent, but you'll already have access to more care as your abilities change.
Independent living offers you your own private condo, apartment, or even a free-standing house. You will also have access to social events in the community like hobby classes and event outings. 
Assisted Living
You might eventually need assistance with everyday things like bathing or housekeeping. In that case, you may be able to stay in the same condo or apartment you had during the independent living stage. Keep in mind that some CCRCs will require you to move to a different area when you move up a care level.
Some Continuing Care Retirement Communities even offer specialized medical services like dialysis as part of assisted living. 
Skilled Nursing Care
This stage of care provides 24-hour medical care, normally including a full-time nurse and a doctor. This part of CCRCs are meant to treat long-term illnesses when hospital care isn't required.
How Much Does it Cost to Live in a Retirement Community?
Compared to other types of retirement facilities, a Continuing Care Retirement Community is the most expensive choice. In addition to the entrance fee or buy in, there's also a monthly fee.
Every facility is different, so it's important to ask the right questions when you visit a CCRC.
What are Average Expenses in Retirement?
Many entrance fees are $100,000 and can be higher if there are high-end amenities like golf courses and spas. Monthly fees are generally between $2,000 and $5,000, but really depend on the level of care you need.
Despite the higher price tag, you won't have to deal with the stress of finding another facility and moving when you need more care. Since you've already bought into the community, your spot will be secured. 
That being said, when you move up a care level you can expect your monthly fees to go up. But, this will also depend on the type of contract you chose to sign.
When you decide on one of these care communities, you'll receive a contract agreement to sign. Because your assets are involved, you should get counsel from a lawyer before you sign it. This is the best way to know what you are signing. 
Types of CCRC Contracts
While the basic structure of an entrance fee and a monthly charge will stay the same, there are three types of contracts. Basically, you can choose to pay more upfront for a lower monthly price or vice versa.
Life Care Contract
This contract has the highest entrance fee, but assisted living and skilled nursing care will be covered. Keep in mind that there is still a monthly fee, but it won't increase when you need additional care services.
Modified Contract
This contract comes with a lower entrance fee than the life care contract. However, care services will only be covered for a set amount of time. To continue that care after the time limit passes, you'll have to pay a higher monthly charge.
Fee-for-Service Contract
This option requires the lowest entrance and monthly fees. But, if you need more care, you'll have to pay for those services on a monthly basis. This can result in very high monthly costs if you need a lot of care for a long period of time.
Find a Continuing Care Retirement Community Near You
If you've been wondering, 'what is a Continuing Care Retirement Community?' Hopefully, you now have a better understanding of this retirement option.
While each senior and their family has different needs, CCRCs check a lot of the boxes. You'll have stability and receive great care, all while becoming a valued member of a community. However, the high price tag of CCRCs may deter seniors who aren't wealthy or upper-middle class.
There are thousands of great CCRCs across the country, and the perfect place might be in your very own neighborhood. If you'd like to find CCRCs in your area, use our helpful community search feature to see what they have to offer.