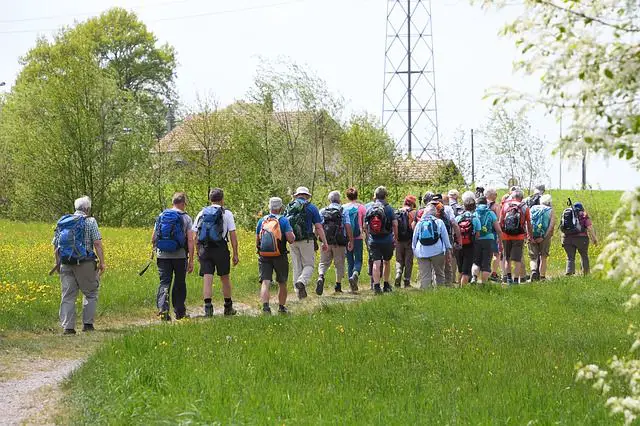 What Will Assisted Living Activities Look Like for Me
Monday, May 18, 2020
❀ I am sure this question has crossed the minds of everyone who has considered an Assisted Living community or any kind of senior living communities. The good news is, it looks bright and active. The days of just playing bingo and going back to your room are over. Many communities have listened through the years and stepped up the activity game! These extensive activities for assisted living communities are available to you, though you do not have to participate. Don't forget to use our site for information, blogs and more.
What Activities do Care Homes Provide?
You will find many communities that offer a wide range of activities if you want to participate. Things like tai chi and other exercise classes are more and more popular. Tai Chi focuses on reducing anxiety and uses breathing techniques during its program. If you have never tried something like this, it's a great way to not only try it but to socialize at the same time. Maybe you have taken up reading, join the community book club and be able to discuss the book that you have read. Many communities have a BBQ gathering or dinner theme party. There is often staff dedicated to the creativity and planning of each event. They must take great pride in a successful group plan, especially when it comes together and everyone has had a good time.
Group Excursions
Another popular trend you may enjoy are group excursions. This type of activities includes going to see a play, musical, concert and much more. Other group trips may include visiting a gallery or exhibit as well as new or exciting restaurants. This is a great way to meet some folks that you may be sharing a community with while touring areas of the city or town you may have never seen. Often people have lived in a city for many years and played the game of – I have always wanted to visit that place. Yet the truth is you never get that opportunity. Alas, you can now visit and explore all those places you never had time for.
These kinds of excursions promote meaningful adventures. It's a way to build new friendships and solidify existing ones. This way while you may be in a new home and a new atmosphere you are not limited in your communication with friends and family. You will be able to share your experiences with your family and also have something to talk about with your new friends while sharing a meal or activity in your new neighborhood. You will soon find that you have more in common with your new friends than you think. You will be able to see those who have similar tastes and experiences as you.
What Activities Are Good for Seniors?
Outdoor activities are increasingly more popular as well. Group hikes, walks and walking tours are great for exercise and being social. Memories are so easy to capture using your cellphone camera, it could be fun to get together after a hike and share the photos that you all took. It could be a nice idea to print a picture for a friend or family member, maybe a group that you were on the hike with. Walking tours are great for physical and mental health. It's a way to get your vitamin D and take some deep breaths in the great outdoors. You may walk for your health and wellbeing, maybe do a walk for charity. How fun would it be to do a charity walk and have a team name, maybe even team hats or shirts for that great team spirit. You may find other outdoor activities like fruit picking, bird watching and cycling. Here are some ideas for senior wellness tips.
If you are thinking that you are not a traveler, you don't enjoy going to the city for the day – Don't worry, these communities still have plenty of activities within the retirement space as well. There is plenty to do on the grounds. People enjoy cornhole, painting, trivia and so much more without having to leave the grounds. There is something for everyone at a senior living community. Be sure to find the one that is right for you. Look for a cultural and comfortable fit while searching for your next home.
Utilize our information on our website where you will find a description, photos, floor plans and more. Some communities on our site have activity calendar samples. Start your search here.