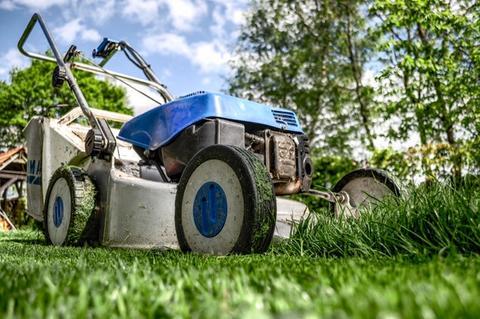 You Relax They'll Do the Rest - Maintenance at Your Continuing Care Retirement Community
Wednesday, April 29, 2020
In this post you will learn about the maintenance that is included when you move to a CCRC . 
Less Home Maintenance Stress At A CCRC
As you age it becomes harder to keep your home maintenance up to date.  You may find your faucets leaking, drafts under the door, and the lawn unmowed.  If you transition to a CCRC (Continuing Care Retirement Community also known as a LifePlan community) all of these home problems should leave you.  The CCRC maintenance team will take care of regular maintenance as well as periodic upkeep.  Instead of spending time fixing problems of your standard home it may make sense to sell it, as is, and move to your new environment at the CCRC.
Your CCRC Maintenance Department
The maintenance department at a CCRC is different from a typical apartment's maintenance person.  As most CCRCs are in a campus environment the maintenance department should be right there on campus.  This tends to make them more accessible and helpful.  Knowing your maintenance people on a first name basis is common.  The maintenance team also will help with in-home chores like hanging up paintings, changing light bulbs, or even putting together furniture.  Some in-home help may cost you a fee, but like most CCRCs, no tipping of the maintenance team or any staff member is allowed.
The CCRC Will Mow Your Lawn And Take Care Of Basics
The CCRC Maintenance team will mow your lawn for you and may even have an in-ground sprinkler system installed throughout the campus.  It is rare, however, for them to also fertilize your lawn.  What should you do if you need to have a perfect weed-free green lawn?  Ask if you can hire a lawn fertilization company on your own.  We know of one CCRC that is absolutely okay if you pay for extra lawn care for your independent living home on campus.
Snow Removal At CCRCs
Slips and falls are risky for seniors and CCRCs want to keep you on your feet.  Most CCRCs have snow removal programs to make sure you do not have to take the risk of slippery ice.  This includes plowing CCRC streets and your unit's driveway.  If you park in an open lot the CCRC may take your extra set of car keys to properly plow the lot and also clean the snow off your vehicle.  Now you can stay inside until the snow is removed for you; one great benefit of living at a CCRC!
CCRC's take care of the basic maintenance on the campus, which can take the stress off of their residents. This includes mowing the lawn, snow removal, and other chores you may need assistance with in your home. Worry-free maintenance is an important benefit when considering whether to move to a CCRC.