St. Bernards Villa is an exquisite assisted living community in Jonesboro, Arkansas. It is within gorgeous Craighead County which is part of the Natural State.
St. Bernards Villa Assisted Living provides a safe and comfortable living environment, assisting residents with everyday life activities and providing expert nursing care support.  
Our staff assists residents with daily activities such as bathing, dressing, grooming, meals, housekeeping and laundry. 
As a state-licensed Level 2 Assisted Living Facility (ALF2), we provide the following nursing services: wound care, finger sticks and administering medications (including injections). These advanced services often help to delay the need for full-time skilled nursing care in another setting for several years.
Understanding that memory loss is unique and individualized, St. Bernards has created housing and programs specifically designed to meet the needs of those living with Alzheimer's Disease or related dementia.  
St. Bernards Villa Memory Care Assisted Living apartments and outdoor spaces are specifically designed to provide comfort, security and peace of mind to residents with memory loss conditions. Residents are guided through structured, stimulating activities to preserve independence and dignity. Our staff helps residents remain focused in an effort to reduce anxiety and slow memoryloss.
We respect each resident's life story, beliefs, culture, values, health, hobbies and retained abilities—and strive to connect with the person beyond the disease.
Services and amenities include:
Three meals daily
Light housekeeping weekly (dusting, vacuuming, trash removal, linen changes) 
Laundry service
Maintenance of apartment and furnished appliances 
Daily social, recreational and religious activities 
Theater
Transportation to scheduled medical appointments and outings sponsored by St. Bernards Village 
Utilities and cable TV included 
Individually controlled heat and air conditioning 
Fire safety and emergency call system in each residence 
Pet friendly
Staff or security personnel on-site 24 hours a day 
Beautifully decorated common areas and park-like landscaping 
Chapel 
Library and reading nooks 
Business services (copier, scanner, fax, computer and Notary Public) 
Ice cream parlor and coffee shop 
Country store 
Barber/beauty salon 
Smoke-free facility
Storm-rated safe room 
+ Read more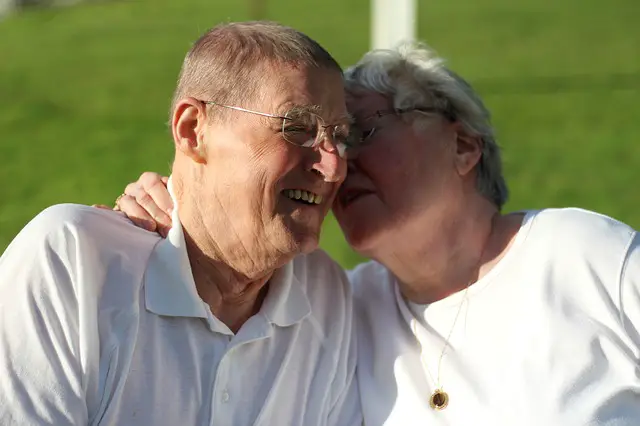 Our design team is currently searching for photos to post for this listing.  If you represent this community and would like photos to appear sooner, please contact us at photos@FindContinuingCare.com.