Broadway Proper Retirement Community is a vibrant assisted living community in Tucson, Arizona. It is within stunning Pima County which is part of the Grand Canyon State.
Our senior living community is committed to providing a different kind of retirement experience – where seniors can live the retirement they have been dreaming of.
From your first visit with us, you will notice how tranquil and cozy our community is. Broadway Proper is an oasis in the desert with lush and mature landscaping, a community where seniors  thrive, develop long-lasting relationships, and plan exciting adventures. Residents enjoy regular trips to the nearby Ott Family YMCA, Udall Park, shopping with friends at Park Place Mall, weekly happy hours featuring live entertainment, and fun excursions to local attractions.
We are one of the only communities in the area that offers both services in one place so that residents receiving independent living and assisted living services can live together in one apartment home. Living better than ever, together, allows our residents to receive both levels of services without the hassles of relocating.
We care about our resident's families, dreams, and retirement plans. Broadway Proper is proud to work closely with local VA offices to help qualified residents claim their earned government benefits. We are here to help you on your journey.
Broadway Proper is an independent living and assisted living community in Tucson, Arizona. Unlike many other communities, assisted living at Broadway Proper is fully integrated with community life. This means that our assisted living residents enjoy an unparalleled level of community engagement and are free to live with residents in independent living – making it easier for them to feel at home and comfortable while receiving the assistance they need to thrive.
Our assisted living services are available around the clock, ensuring the comfort of residents at all times. Whether you are looking for medication management, care coordination, picking an outfit for happy hour or to share a meal with one of our friendly staff members, we are here to serve you. Our professional and personable staff can help you manage life so that you can explore all the benefits of retirement.
We have an on-site home health care company to help provide assisted living services. Working closely with family and medical professionals, we will design a customized care plan that is regularly reviewed – ensuring each resident receives the highest level of independence possible. For additional peace of mind, our community is located near world-class medical facilities like Banner University Medical Center, Curahealth Tucson, and Carondelet St. Joseph's Hospital.
Assisted living costs are in addition to the monthly rent and are based upon an assessment of individual needs and preferences. Our staff will conduct an evaluation of services provided on a regular basis.
Broadway Proper is an independent living community in Tucson, Arizona. Our continuum of care services allow residents to stay in our community where they are known and loved in a community that makes retirement feel more like a permanent vacation than everyday life. We work hard so that our residents can be happy and content in their homes at Broadway Proper. Our staff is exceptional, dedicated to handling the hassles of daily life so that residents can enjoy their retirement adventure.
Our atmosphere of relaxation and comfort combined with our adventurous and exciting excursions allow residents to set the pace of each day. Arizona boasts over 300 days of sunshine annually, giving residents the perfect weather to make the most of every day. Set out on a grand adventure with new friends or stay on our campus, enjoying regular happy hours and live entertainment. Our prime location near the Catalina Foothills and Saguaro National Park East gives our residents easy access to beautiful hiking trails, majestic mountain views, and a glimpse into untouched nature. Just a short drive from the University of Arizona, our residents enjoy all the benefits that come with being near a world-class higher educational institution. No matter how you choose to spend your day, you will come home to a professionally cleaned apartment and a delicious home-cooked meal served in our restaurant-style dining room.
Retirement at Broadway Proper is fun, invigorating and relaxing. It's what you have worked for your whole life. Come to Broadway Proper, stay and call us home.
+ Read more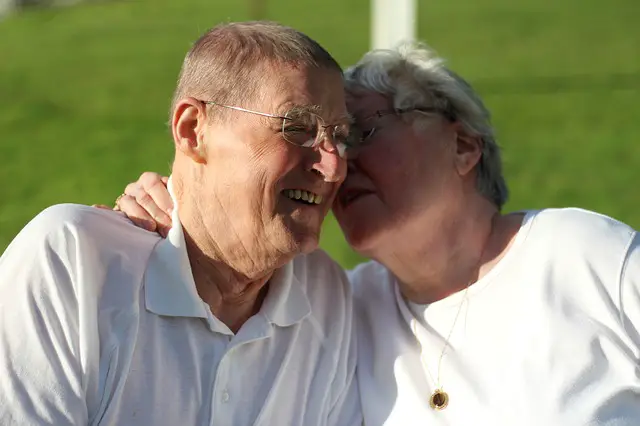 Our design team is currently searching for photos to post for this listing.  If you represent this community and would like photos to appear sooner, please contact us at photos@FindContinuingCare.com.