El Rancho Encanto Assisted Living is a nice assisted living community in Tucson, Arizona. It is within alluring Pima County which is part of the Grand Canyon State.
El Rancho Encanto Assisted Living bridges the gap between independent living facilities and the traditional adult care home. El Rancho Encanto offers the personalized care hard to find in a large facility, and the real world activities nearly impossible to find in a small home care facility.
Located in a 12 acre private bird preserve in Tucson, these special homes were designed to become part of the natural desert environment.  They have open floor plans filled with natural light, and feature large windows overlooking bird and animal feeding stations. El Rancho Encanto Assisted Living offers gracious and peaceful accommodations for elders looking for just the right home.
Our typical client is a  mentally alert elder interested in participating in activities but with limiting physical challenges that make living alone difficult.  For elders with challenges, we strive to assist them to again become involved and engaged in life. We have been recommended by both doctors and rehabilitation facilities as a superior solution when an individual can no longer live alone.
El Rancho Encanto Assisted Living has two homes located in the historic Ft. Lowell area of Tucson. Both are large well appointed handicap accessible homes.  One is licensed for 8 residents and the other for 10.  Dramatic mountain and desert views surround the homes and paved exercise paths allow residents the opportunity to experience the outdoors.
Private rooms, some with patios
Courtyards, fountains and gardens
Superb bird watching
Well-stocked libraries
Home cooked meals and desserts prepared fresh daily
Organic chefs garden - tended by residents
Satellite TV in all rooms
WiFi
Central location – less than 1 ½ miles from TMC.
Many elders have been limited by their physical abilities to take part in activities that they once enjoyed. As much as they want to participate, it is often just too difficult.  We strive to change that.
Our residents are offered opportunities to take part in the world outside their doors.  We attend live theatre, host a Concert Under the Stars series of professional musical evenings, take field trips, attend Red Hat tea parties, have visiting lecture presentations and follow sports teams.  A wildlife organization visits with rescued baby animals. We have therapy dog visits on a regular basis and support Heifer International by sending animals to those in need around the world.
Our exercise program is designed to work on balance, flexibility and strength. It promotes accomplishment and pride in regaining these skills. We are proud of our successes in assisting residents to regain skills and more independence. El Rancho Encanto strives to make this part of life fulfilling and interesting.
We understand that our frontline team of trained, certified caregivers & management personnel makes all the difference. We excel in staff retention and our employment standards are high. The long-term relationships between residents and the care team make the El Rancho Encanto experience so much better.
El Rancho Encanto requirements for employment exceed the State of Arizona's standards for a certified caregiver. Our reputation as a top Tucson care facility is earned one hour at a time. We invite you to visit us and meet our team to see what a difference they make for our residents and their families.
+ Read more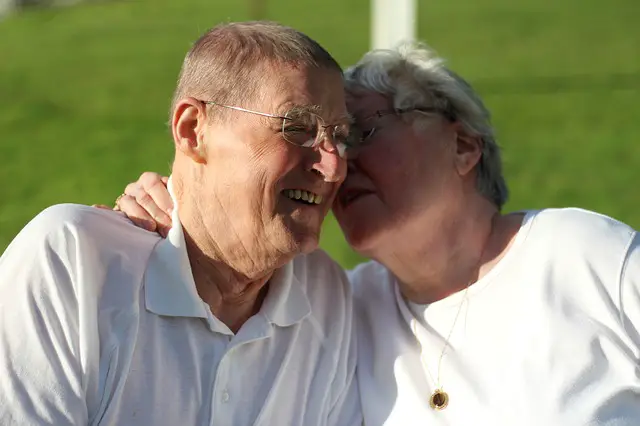 Our design team is currently searching for photos to post for this listing.  If you represent this community and would like photos to appear sooner, please contact us at photos@FindContinuingCare.com.