San Nicolas Assisted Living is a splendid assisted living community in Tucson, Arizona. It is within enticing Pima County which is part of the Grand Canyon State.
Welcome to San Nicolas Adventurous Assisted Living Homes, Arizona's premier adventurous assisted living for senior women. With two locations in Tucson, our CNA, RN, Adventure Team provide the perfect, harmonizing balance of PEACE, HAPPINESS and ADVENTURE!
A large majority of elderly become more and more isolated as they get older due to friends passing and physical limitations, leading to a downward spiral of depression and anxiety. We believe that strong social connections vastly improve your mother's quality of life (and is the secret of youth!) Many families that have complained that their mother has become a "hermit in her own home" are amazed at the VAST improvement their mother makes (physically and mentally) in our stimulating social setting! On the other hand, we have also had families complain that their mothers were getting too overwhelmed by the largess and impersonalization of the large assisted living centers and started to "hole up in their rooms," but in our cozy, personalized setting these same women blossom again!
We work hard to create an engaging environment where the seeds of friendship can grow by providing many delightful opportunities for meaningful interaction: through cooking and baking, in our Cool Cooking Program, making new things in our Amazing Arts and Crafts Program, by providing thrilling memories in our Wonderful Wednesday Adventure Outing Program (hey, it works for the reality series The Bachelor!), lots of parties, (even just hanging in the backyard), and so much more! We encourage connection and understanding of differences between our lovely ladies! The result? Our ladies help each other and become life-long friends!
Our specialized Adventure Team provides an enthusiastic, fun and stimulating environment while simultaneously maintaining a sense of warmth and peacefulness for all of our residents. We have received over 400 written compliments and have taken over 25,000 photos of our ladies enjoying themselves. We LOVE emailing you photos of your loved one having a good time while living their life to it's fullest!
We love Wednesdays! Experience EVERY emotion on our Wonderful Wednesday Adventure Outings, where we aim for EXCITEMENT, AMAZEMENT, SHOCK and AWE with every Adventure! Our Adventure Outings are GUARANTEED to bring SPICE to your Mom's life! Some of our past Adventures have included giraffe feeding, camel smooching, picnics in the park, theatre, guided tours through every museum imaginable, restaurant eating, ice-cream shoppe tasting, butterfly watching, bird holding, deer feeding, pet store going, zoos, farms, galleries, gardens, working at charities and so much more! Our Wednesday Adventure Outings are THRILLING! We have THOUSANDS of pictures and have received HUNDREDS of written compliments praising our program...but our best thanks is seeing your mom smile, knowing we are making a difference in her life!
We have a very innovative Arts and Crafts Program! We want your mom to be happy and thoroughly involved while working on her hand-eye coordination AND all the while, HAVING FUN! We don't just promise an Arts and Crafts Program, we actually do it and have THOUSANDS of pictures and received HUNDREDS of written compliments on our program to prove it! Some of our creative endeavors include oil painting, finger painting, flower arrangements, personalized party mugs, shirt painting, bird house decorating, wreath making, card making, jewelry making, creating decorations for all of our awesome parties: Birthdays, Christmas, Valentine's Day, Easter, Saint Patrick's Day, Independence Day, Halloween, and Thanksgiving! We also offer basket making, pumpkin carving, Easter egg painting, hat making, posters, signs, room plaques and all kinds of other crafts!
We love our Cool Cooking Program, probably because WE GET TO EAT IT! Some of our delicious kitchen delights include candy apple dipping, gingerbread house making, Rice Krispie Square making, chocolate dipped strawberries, decorative cupcakes, creative treats for our Awesome Parties, Strawberry Shortcake, Chocolate Fudge Sundaes with sprinkles, fresh fruit pies (picked by our ladies from a local organic orchard on one of their Adventure Outings!), Pumpkin Pie making, and much more! We don't just promise a Cool Cooking Program, we actually DO IT and have THOUSANDS of pictures and have received HUNDREDS of written compliments to prove it! We believe that hands on involvement with food is THERAPEUTIC and works up an appetite! Yum, Yum!
We have incorporated health and wellness into every aspect of our care from the level of staff we choose to all of the thoughtful moments that make up a day. Wellness is our foundation and is woven into our daily routine, and into our hearts. Every activity of the day is carefully chosen to keep your loved one as active and healthy as possible.
We are licensed to the highest level and can take care of your loved one through all stages. She can age in peace, enjoy our many activities and adventures, and when the time comes, can pass away in our home, supported by our on-call hospice team.
+ Read more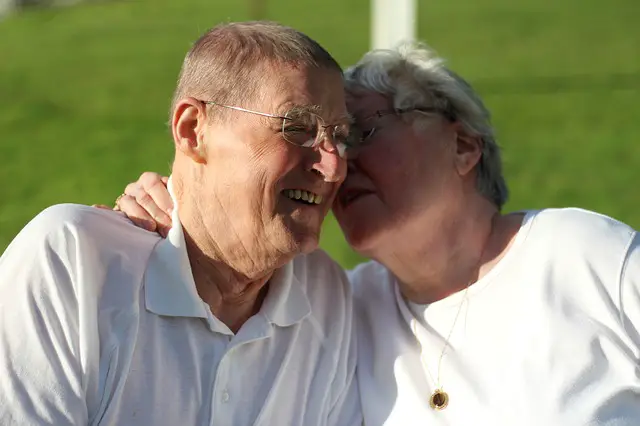 Our design team is currently searching for photos to post for this listing.  If you represent this community and would like photos to appear sooner, please contact us at photos@FindContinuingCare.com.