Woodland Palms Assisted Living
Tucson, AZ - Assisted Living, Memory Care
Community size: Large (26-100)
Woodland Palms Assisted Living is a grand assisted living community in Tucson, Arizona. It is within perfect Pima County which is part of the Grand Canyon State.
Woodland Palms is located in beautiful Tucson – Arizona's second largest city and county seat of Pima County. We enjoy 350+ days of sunshine every year as one of America's sunniest cities. The Tucson area exhibits a truly picturesque atmosphere in southern Arizona – nestled where the Santa Cruz and Rillito Rivers meet. Woodland Palms is situated in the valley of the Sonoran Desert where five mountain ranges form the protection that produces the incredible sunshine and mild climate.
We provide specialized memory care services on our campus. Our wellness services and life enrichment opportunities are designed to maintain or improve the capabilities of each resident – with the emphasis on abilities and support to maintain independence.
Memory care, sometimes referred to as Alzheimer's care, is typically a residential care setting that is designed specifically to care for those with Alzheimer's or other dementias. Any type of dementia (and there are over 70 known types) requires special care and understanding from the caregiver.
Memory Care settings may provide physical and emotional relief as well as peace of mind for families with a memory-challenged relative. Memory care team members undergo dementia-specific training when learning how to provide assistance services.
Woodland Palms is a unique and inclusive living environment. All elders live together–interacting and supporting one another. This prevents isolation of memory care residents and encourages meaningful interactions. Elders without cognitive impairments are invited to participate or even lead memory care programming–giving them a sense of purpose.
Programming includes Validation Therapy to maintain self-esteem, and to attend to the basic human needs of each individual. In addition, special attention is paid to nutrition, physical, social, and cognitive stimulation. Our Music Makes Memories program stimulates the limbic brain, and helps each person maintain a sense of self and purpose. Our Tiny Stories project allows us to record the stories we hear each day and capture them in audio recordings. The legacy of each person is maintained. Our goal is to help each individual be the best they can be despite cognitive decline while slowing the progression of impairments.
Do you or your loved one need a short-term assisted living for an hour, a day, a weekend or longer? Woodland Palms offers senior respite care in Tucson where you or your family member will:
Enjoy access to personalized care services (including medication management and other assistance based on your needs).
Participate in our Life Enrichment Program.
Receive delicious meals and snacks each day.
Have a private, completely furnished room.
Will be a welcome guest in our home-like environment.
Have peace of mind with a 24-hour care team available if you need them.
At Woodland Palms in Tucson, Arizona:
we encourage you to be independent when possible.
to maintain your community contacts.
to expand your horizons by sharing your talents, continuing to learn, and exploring the opportunity to try new things.
Woodland Palms offers community amenities that enhance the home-like environment while encouraging the social interaction of community living. We also encourage community and family connections and the changing environment in which those are maintained--which is why we are proud to offer amenities such as free wireless internet access and programming to assist elders with learning to use their devices.
We provide wellness services and life enrichment opportunities to maintain or improve the capabilities of each resident – with the emphasis on abilities rather than disabilities. We warmly welcome you to experience the good people who live and work here and their loyalty and dedication to the greater good. Our team believes if you do the right thing, the right things happen. You will hear lots of laughter and giggles! Our team is guided by goodness, loyalty, faith, and fun.
+ Read more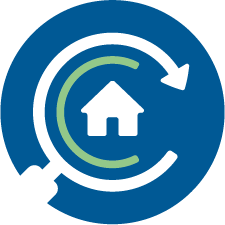 Full Screen Gallery