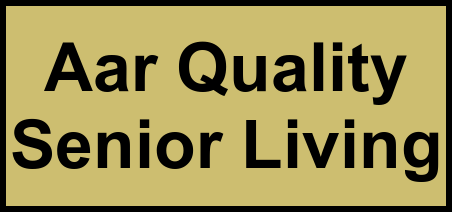 Aar Quality Senior Living is a resplendent assisted living community in Lincoln, California. It is within storied Placer County which is part of the Golden State.
AAR Quality Senior Living is a state licensed, Residential Care Facility for the Elderly that provides personal care and supervision in home like environment.
AAR Quality Senior Living mission is to assist every resident with improving their quality of life, encouraging independence and allowing them to be comfortable with excellent care in our home by providing first-class, professional care with respect, dignity, compassion, the highest ethical standards and honor.
24-Hour Care. Professional. Reliable. Compassionate. Qualified Staff.
Our philosophy is to provide optimum care to our residents without compromising their distinctive characteristics and personalities. ​AAR Quality Senior Living offers an array of activities, which will enhance or maintain the current agility and mobility of our residents.
At AAR Quality Senior Living you'll find a listening ear, a caring heart, and a helping hand.
+ Read more
Full Screen Gallery