A Loving Heart Senior Care - Thousand Oaks
Thousand Oaks, CA - Assisted Living
Community size: Small (1-10)

A Loving Heart Senior Care - Thousand Oaks is a fine assisted living community in Thousand Oaks, California. It is within elegant Ventura County which is part of the Golden State.
Come and let us show you our newly-remodeled home.
This quiet Granada Hills neighborhood is close to several hospitals
Recent remodeling added lots of amenities
Specializing in the frail and elderly with special needs
Friendly and caring staff
Attention to every resident's personal needs
Our beautiful, newly-remodeled home is an ideal alternative to an institutional setting because we provide an ambiance where our residents always receive personal attention and their individual needs are never ignored. We are the next best thing to home!
We believe in working with each resident and family member to identify specific needs, set realistic goals that will ensure the mental, physical and emotional well-being of each individual. Our Staff is capable, caring and specially trained in memory loss disorders.
At A Loving Heart Senior Care, we consistently strive to promote a close relationship with our residents and their families. We operate with honesty & integrity and we set a high standard in our care for the elderly.
At A Loving Heart Senior Care, we offer each resident a brightly decorated, furnished or unfurnished bedroom and the opportunity to interact with other people in a positive and caring environment. Our sun-filled homes are beautifully decorated with hardwood floors and oriental rugs throughout. You'll find a comfortable homelike setting-small enough to feel like home with all the professional services you require. The Care is consistent with the same Caregivers which helps to replace confusion and anxiety. Birthdays, holidays and special occasions are always observed and families are encouraged to attend.
We provide for seniors with all the following conditions...
Seniors needing assistance with activities of dialing living
Dementia
Alzheimer's disease
Non-ambulatory
Incontinent
Residents with special needs
Alert
Independent
Ambulatory residents
Declining memory loss
Diabetic
Stroke
Arthritis
Parkinson's disease
Catheter
Hearing, sight, or speech impaired
At A Loving Heart Senior Care you will have peace of mind knowing that a registered nurse is the director of operations. Our caregiving staff is composed of certified nurse aides and certified medication aides. Both social and medical care needs are met with attention, patience and compassion from our staff. Our staff is dedicated to the care and well being of each and every one of our residents.
We're pleased to offer...
24-hour on-call service for emergencies
Assistance with daily activities (bathing, grooming, etc)
Arrangement and transportation for medical and dental appointments
Help with monitoring medications
Three healthy meals per day
Personal diet needs respected
Housekeeping and laundry
Supervision for residents with cognitive impairments
Social interaction with other residents
A living room and gathering area for socializing or TV
Common dining area
Recreational activities
Letter writing
Internet access
Companionship
Our home includes...
Gated residence
Cable TV
Alarm on every main door and on all private exit doors
Wonderful floor plan featuring4 private rooms and one spacious shared room
Walk-in bathrooms than promote safety for seniors
Aquarium
Brand-new central heat and air
Patio for activities
Bright and cheery atmosphere
Insulated walls and ceilings
Updated energy-efficient windows and sliding doors
All new electrical wiring, plumbing, carpet, and paint
+ Read more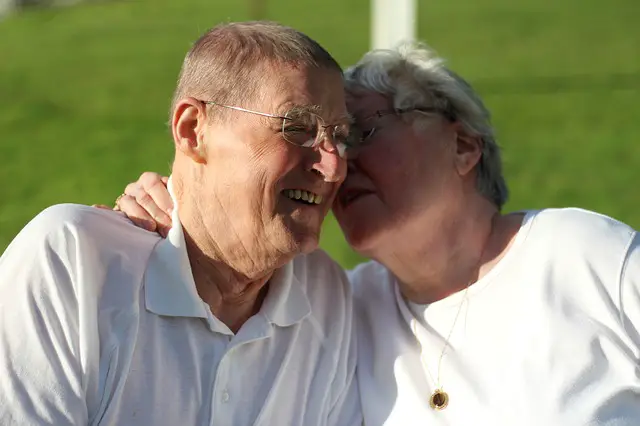 Our design team is currently searching for photos to post for this listing.  If you represent this community and would like photos to appear sooner, please contact us at photos@FindContinuingCare.com.