Washington Armed Forces Retirement Home
Washington, DC - Assisted Living, Nursing Home, Independent Living, CCRC
The Armed Forces Retirement Home (AFRH) is an independent Agency in the Executive branch of the US Government. The AFRH provides residences and related services for certain retired and former members of the US Armed Forces (24 US Code 10, Subchapter 411). The Chief Operating Officer (COO) is the head of the Agency and its communities and is subject to the authority, direction and control of the Secretary of Defense.
The origins of the AFRH go back to the 19th century. The US Navy first established the US Naval Asylum in 1831, and then the US Army established the US Soldiers' Home in 1851. Ever since, thousands of former US military service members have enjoyed a safe and secure retirement here. In 1991, the two distinct Homes merged as one: the AFRH.
Together we have evolved into the premier retirement community for America's military veterans. We offer modern facilities, dynamic activities, healthy meals, wellness programs, advanced care, and much more. The AFRH currently has two communities in Gulfport, MS (AFRH-G) and Washington, DC (AFRH-W).
Residency Restrictions:  Military veterans only
See More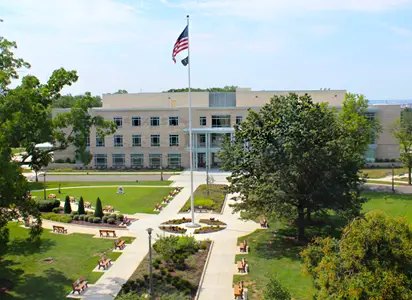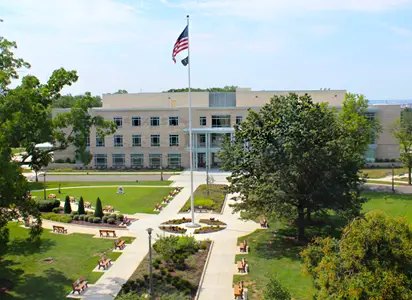 Additional Media
Videos
Video Transcript
Title: Take a tour of the Armed Forces Retirement Home
Time: 3 min 5 sec

Description:

Located in Washington, DC, and Gulfport, Mississippi, AFRH offers the best of assisted care living for our retired military veterans. Produced by MC2 Glenn Slaughter for DoD News

Transcript:

[Music] you [Music] I was a single parent after I retired from the Air Force in 93 and once my youngest child moved out of the house I didn't want to have to upkeep a three-bedroom house in the yard and all that by myself I bought an RV and lived the RV lifestyle for seven years literally traveling traveling coast to coast and so when I saw this facility it's like yeah okay it's time to quit traveling now I found out a nice place to move [Music] chances are many service members have family that already have served and are ready for this we currently have one father and one son and the son actually applied got accepted and realizing the benefits brought his father into the home here in Giza [Music] [Music] [Music] now I'm comfortable that no matter what happens today I am taking here [Music] to a fried onion sir [Music] [Music] but take the time to go out and look at our website and really take an opportunity to become more aware of the benefits here at BC and all four for you and your friends [Music] you

Floor Plans
No media of this type.
Washington Senior Living Near Me