Pacifica Senior Living Fort Myers
Fort Myers, FL - Assisted Living
Community size: Large (26-100)
The award-winning Pacifica Senior Living Fort Myers community serves residents in Assisted Living, Memory Care, and Respite Care with the highest levels of comfort and convenience in town. Right next to Healthpark Hospital, and offering a long list of therapy-driven life enrichment activities, our senior living community in Ft. Myers, FL is a beautiful place to enjoy retirement in style.
Pacifica Senior Living Fort Myers is proud to offer seniors with different level of care needs the retirement homes of their dreams. As part of our Ft. Myers community, residents get to enjoy a pet-friendly atmosphere, impeccable services and amenities, as well as comfortable cottage-style apartments that come with private and shared layouts. Each cottage is just 12 apartments for a quaint family-style feel. We serve seniors in need of Assisted Living, Memory Care, and Respite Care, and strive every day to provide the highest levels of care to our residents.
Pacifica Fort Myers features trademark programs of Heartland Assisted Living and Legacies Memory Care which allow seniors to age-in-place in a worry-free lifestyle by knowing that as their needs change, their needs will be met. This continuous care plan allows members of our Pacifica Senior Living family to establish long-lasting friendships and enjoy a fulfilling and engaging lifestyle. For seniors requiring short term accommodation, we have Respite Care available. Respite Care can prove quite stress-reliving relieving whenever the primary caregiver is away or if your loved one needs to transition from a stay in the hospital or nursing home.
Thanks to our all-inclusive Assisted Living program residents get to age in place and enjoy a wide variety of benefits and luxury amenities. These cover everything from concierge level services, family-style dining, a full calendar of life-enriching activities, as well as having all the needed assistance with the more challenging parts of their daily routines. Our staff is available 24-hours a day and prepared to aid with grooming & bathing, escorting to meals, medication management, and more. To further ensure well-being, we also have visiting therapists and therapy-driven activities with measurable benchmarks that help us identify needs and progress.
Created to aid those who are struggling with different stages of memory loss, Alzheimer's or other types of dementia, our Legacies™ Memory Care facility at Pacifica Senior Living Fort Myers offers a caring and engaging environment in which your loved one can lead a fulfilling and comfortable lifestyle.
From assisting with daily activities like bathing and grooming to specialized treatments such as Music and Memory, The daily 7, massage therapy, aromatherapy, reminiscence, and pet therapy, we make sure our residents enjoy a fulfilling lifestyle in a positive, safe, home-like environment. We also have delicious family-style dining, ADL assistance, an on-call doctor, and visiting therapists. And, everyone resident deserves to pamper themselves and enjoy life, so we added an on-site barber shop, a beauty salon, and a full calendar of life-enriching activities that are meant to cover the social, cognitive, and physical needs of all our residents.
Welcome to Pacifica Senior Living Ft. Myers, a cottage-style retirement community in Ft. Myers, FL. With a positive ambiance, green courtyards, and safe pathways, our senior apartments are here to make the evening of life a fulfilling experience. Our purpose is to give your family and caregivers peace of mind and improved family relationships, knowing you are living your golden years with the independence, dignity, and respect you deserve.
See More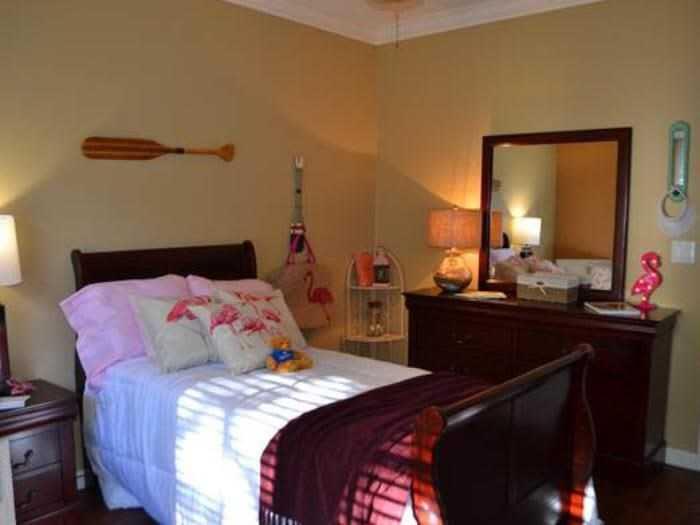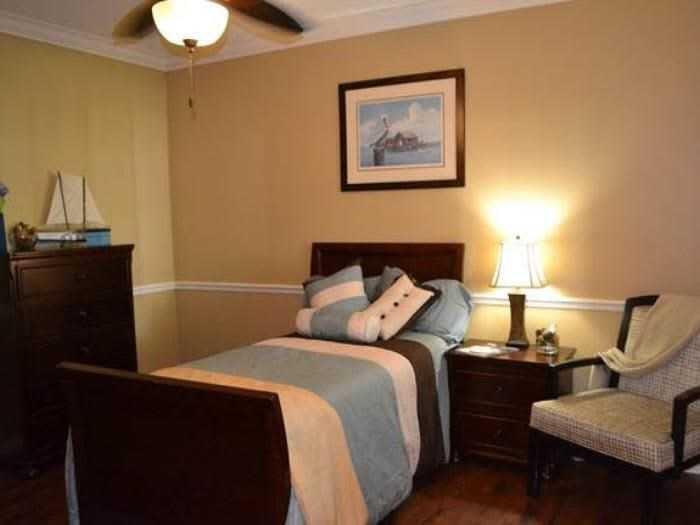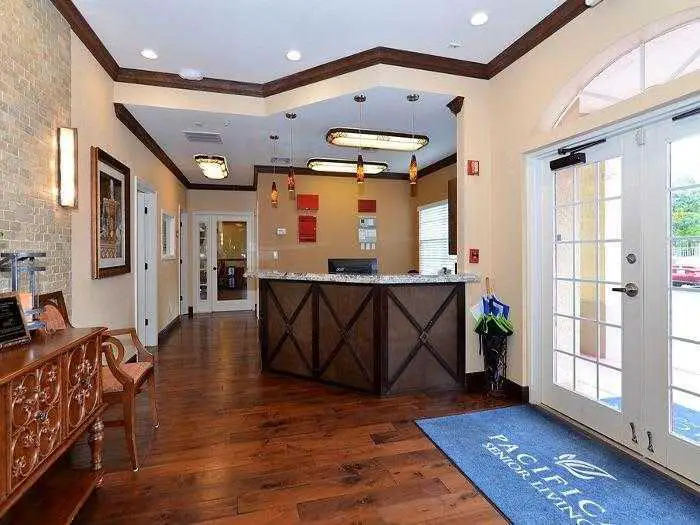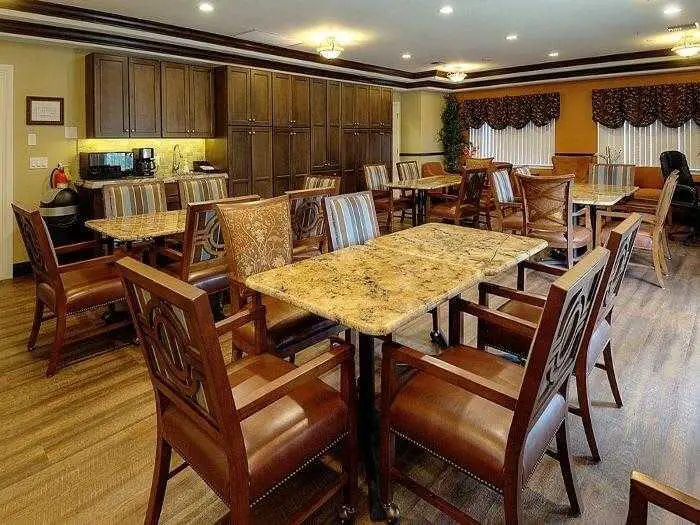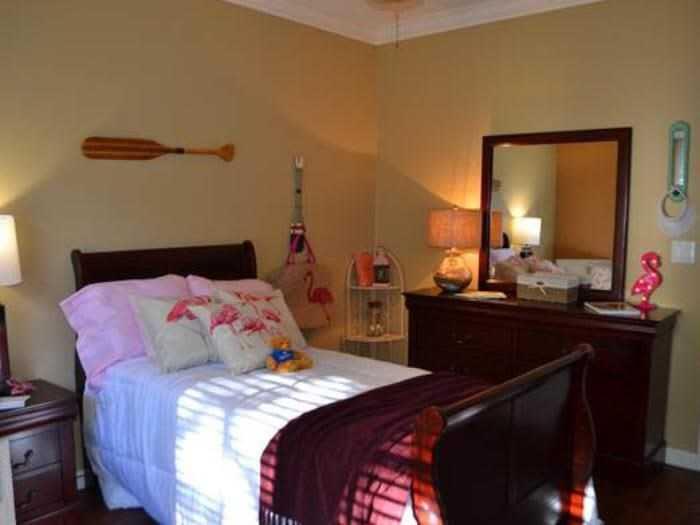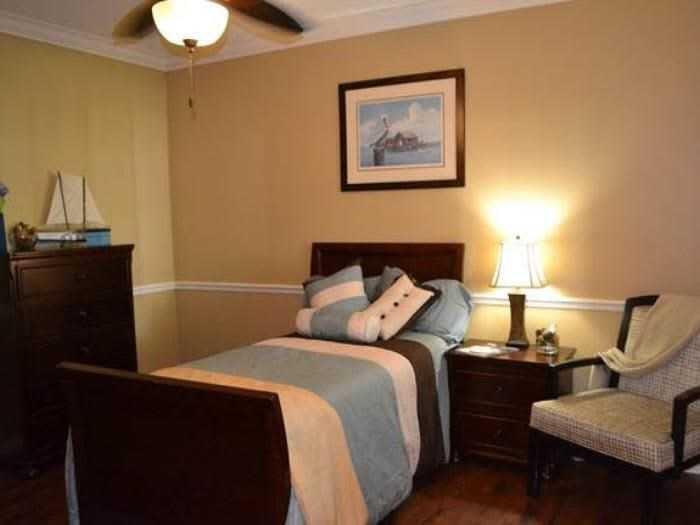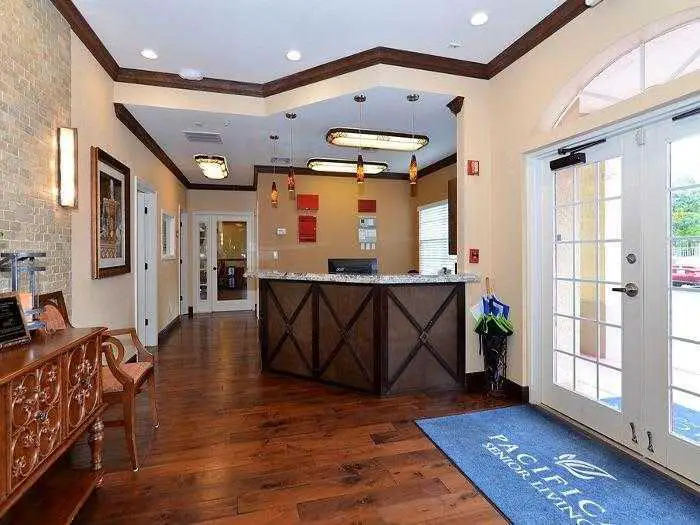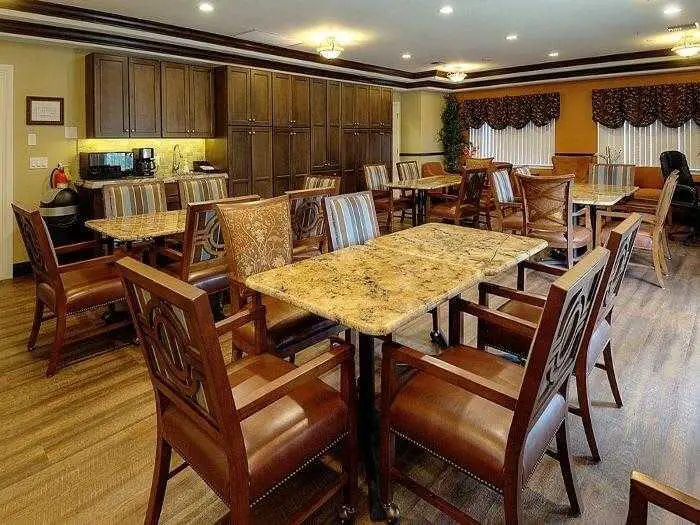 Fort Myers Senior Living Near Me