Covenant Living at Windsor Park
Carol Stream, IL - Assisted Living, Nursing Home, Independent Living, CCRC
The first thing you'll notice about our retirement community is how it looks very much like a country club—60 beautifully manicured acres filled with trees, flowers, and five fish-stocked lakes. Get to know us and you'll be pleasantly surprised to discover the down-to-earth people—and down-to-earth value—of our luxurious, all-inclusive retirement lifestyle.
Windsor Park is your perfect place in our perfectly placed community, in Carol Stream, IL, near Wheaton and just a short ride from Chicago. Our peaceful, self-contained campus is filled with conveniences—and surrounded by them, too, with nearby shopping, entertainment, and outdoor activities adding to your daily choices.
Choose your very own stunning and completely maintenance-free one-bedroom, two-bedroom, studio, or duplex home all with your very own outdoor space. Windsor Park offers the senior living advantages and value you won't find elsewhere, with the confidence knowing you have access to health care for life.
See More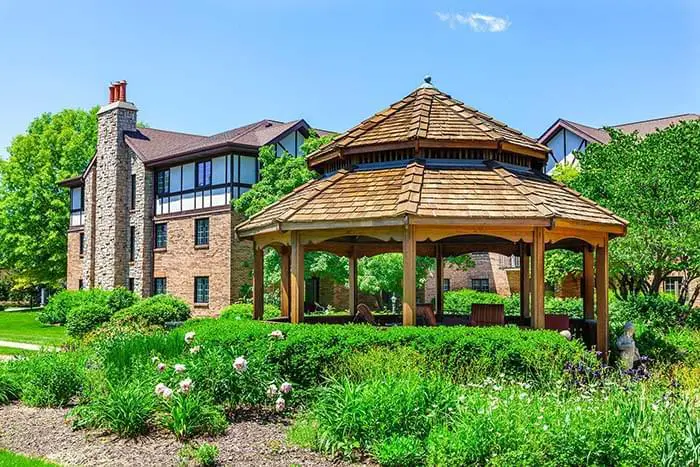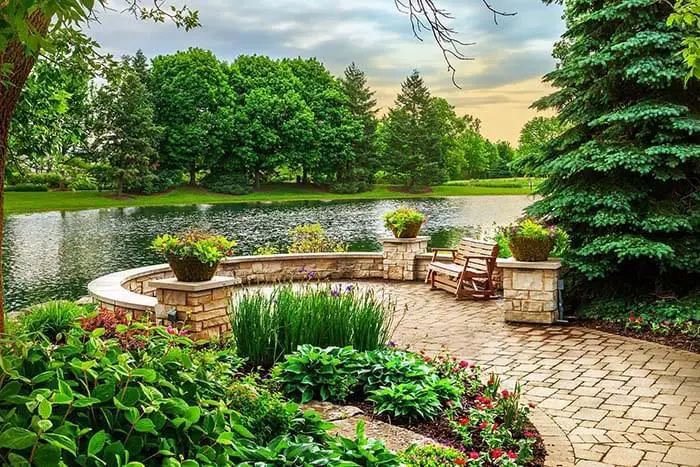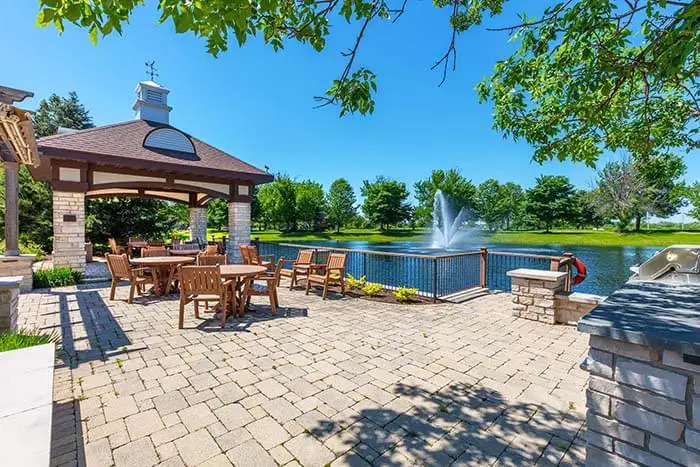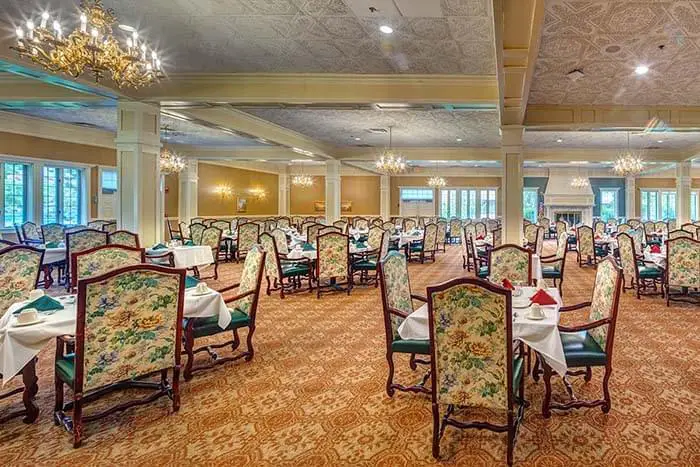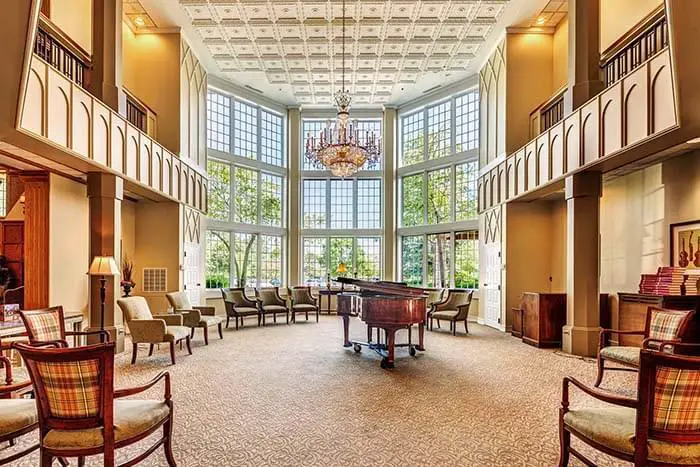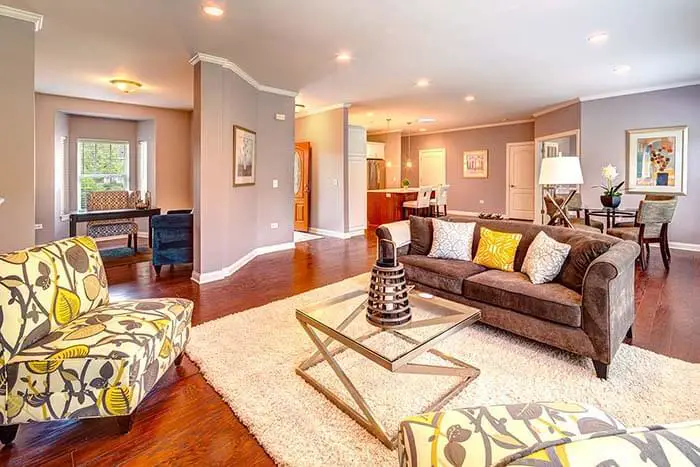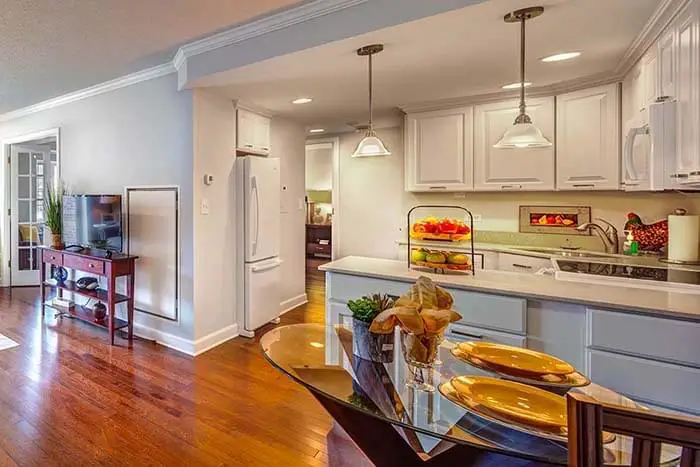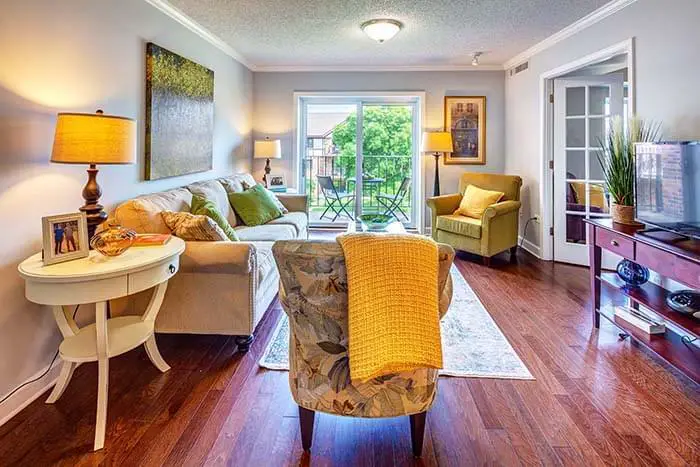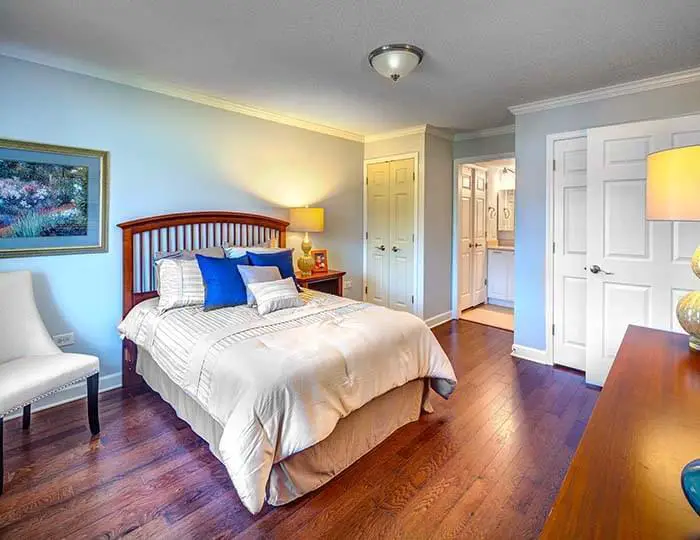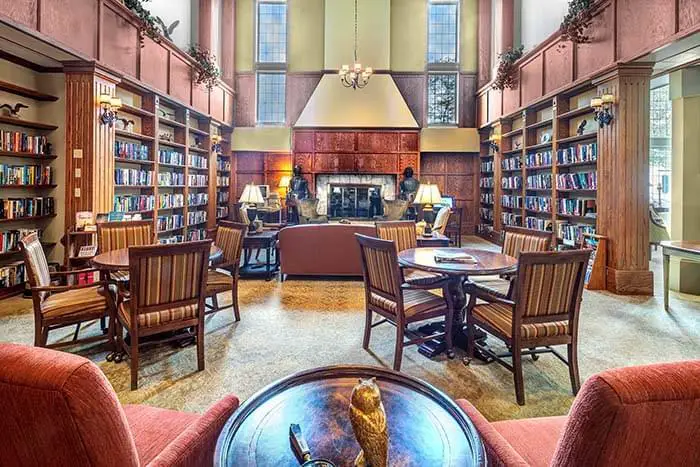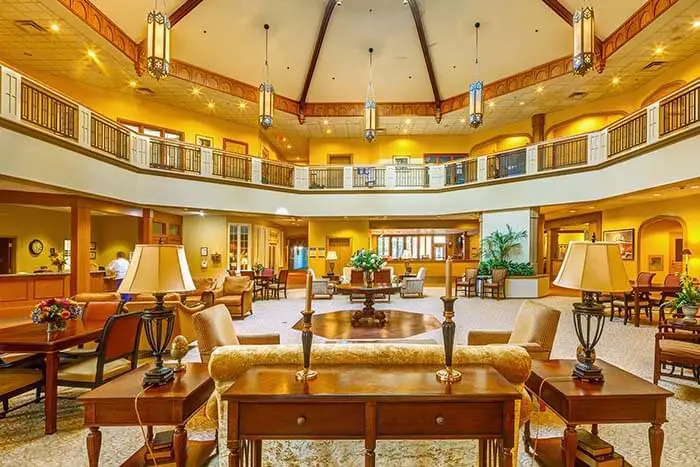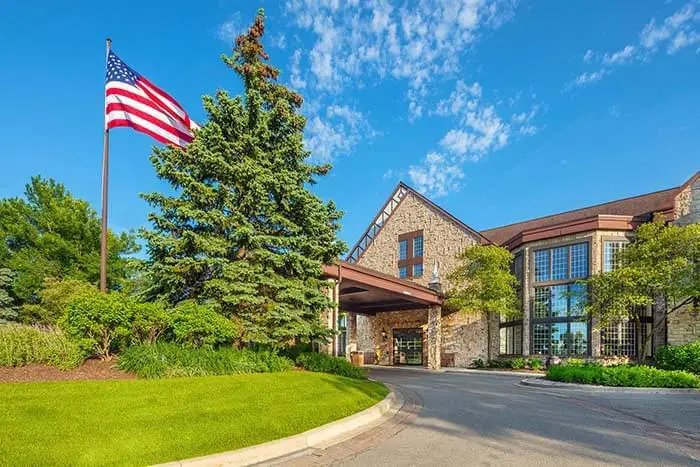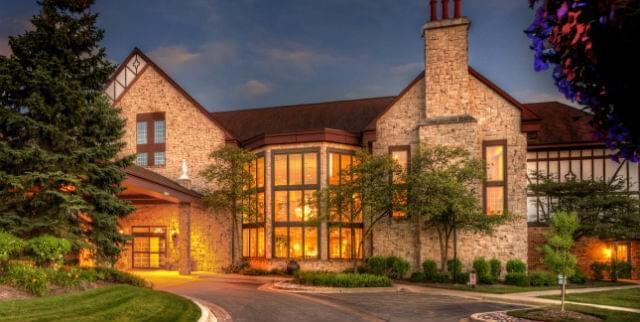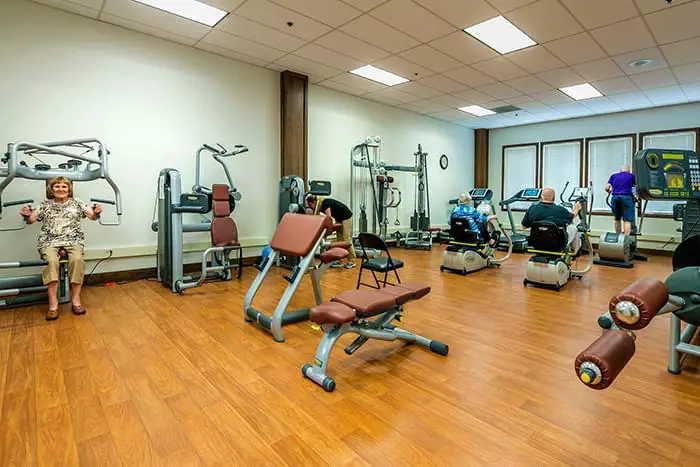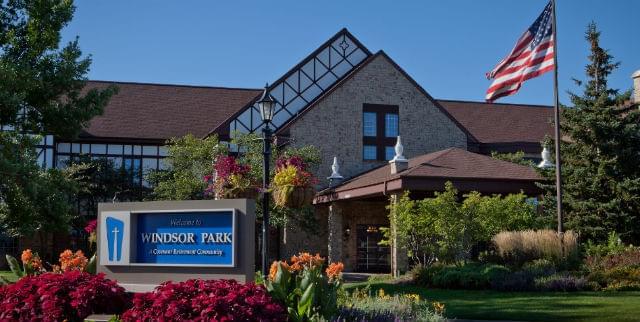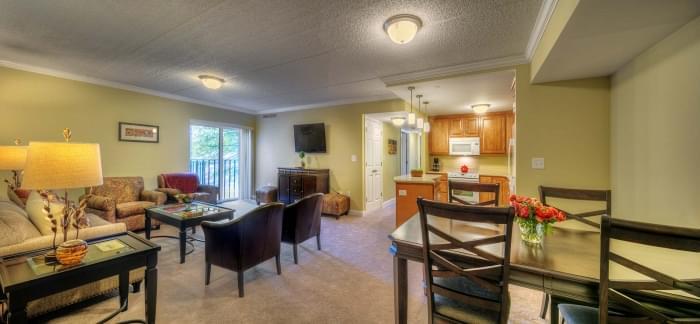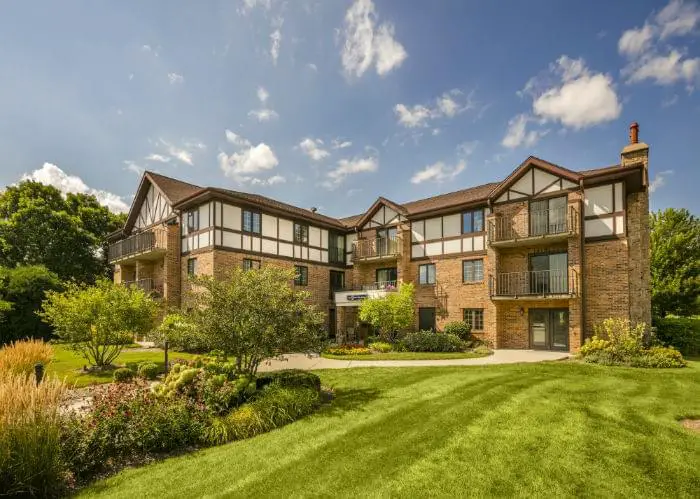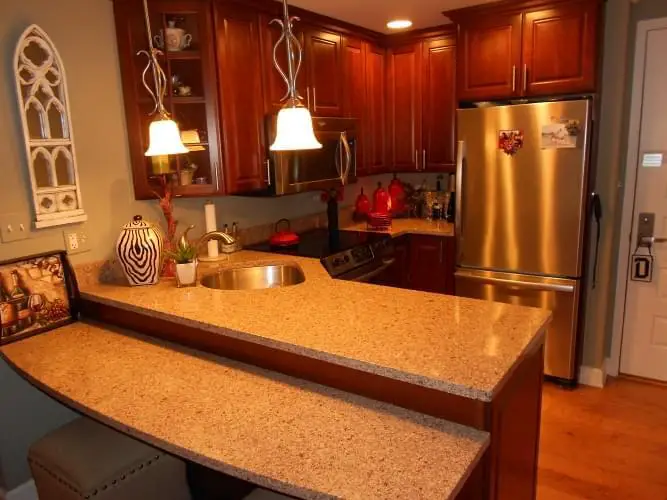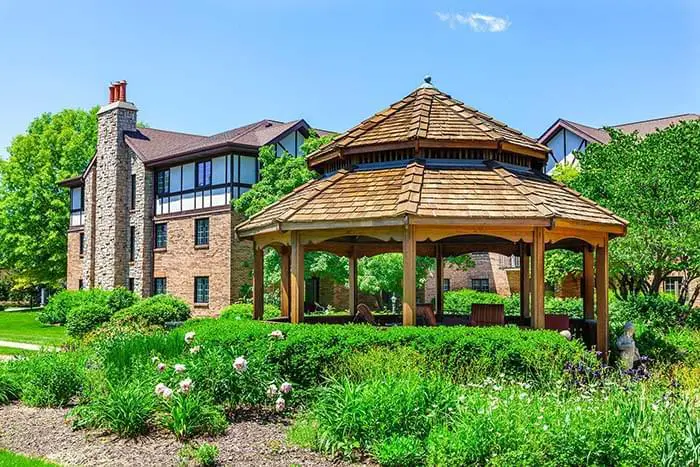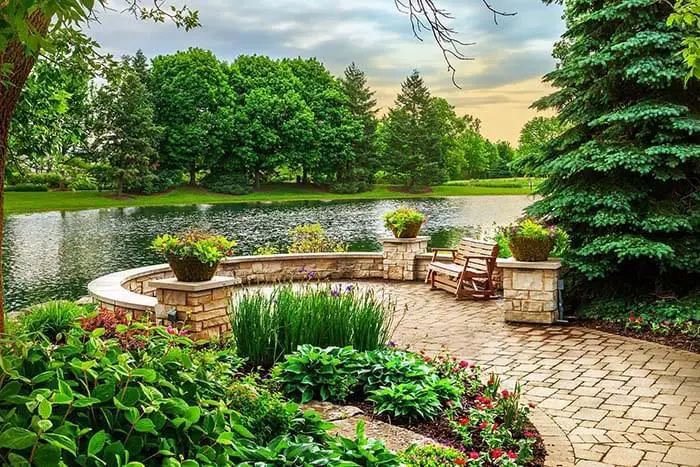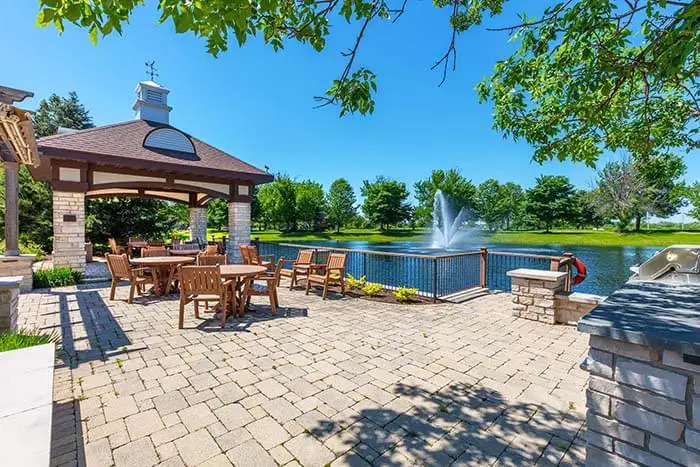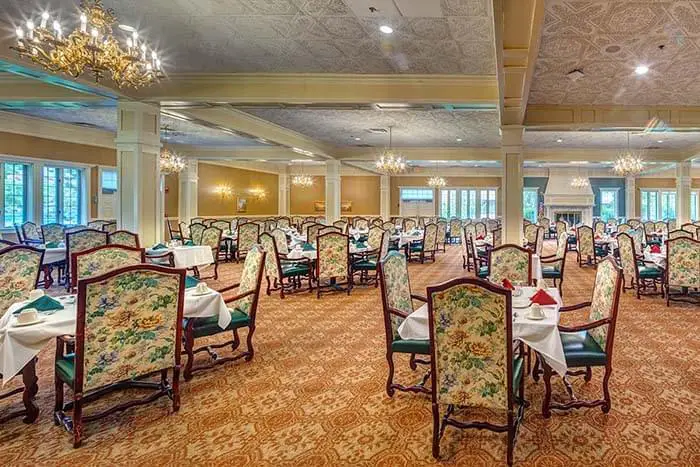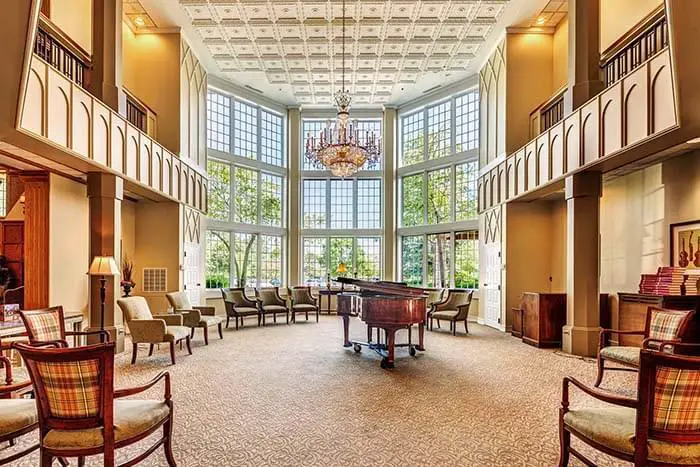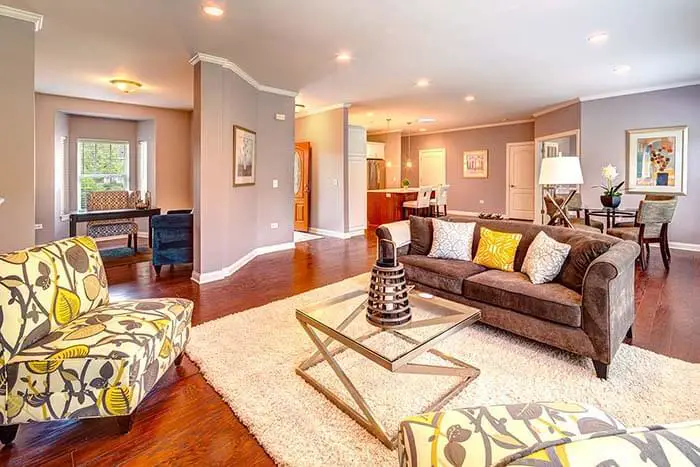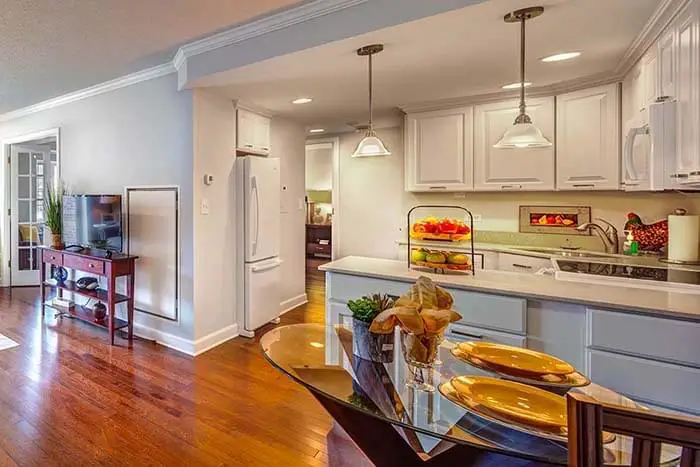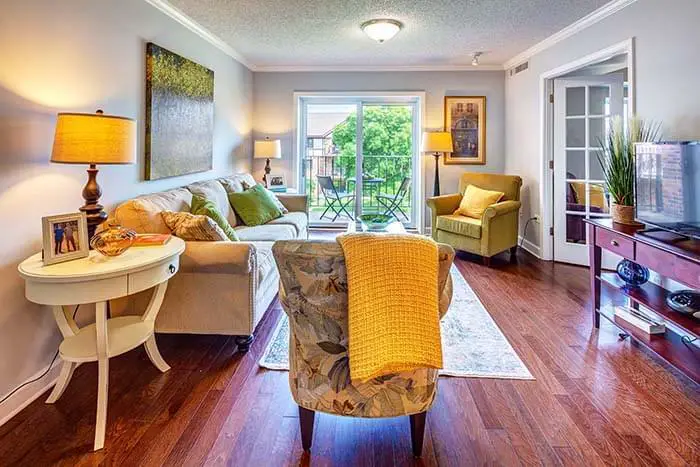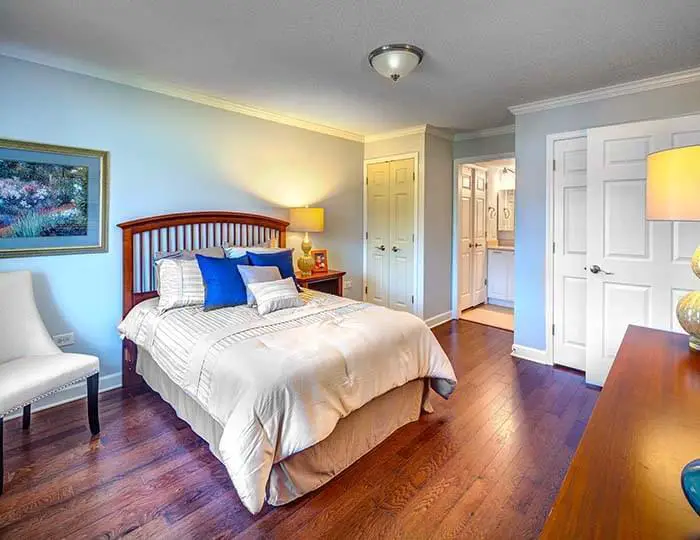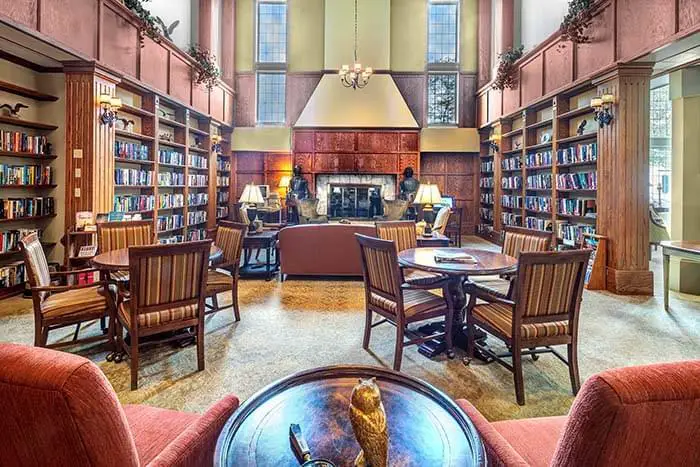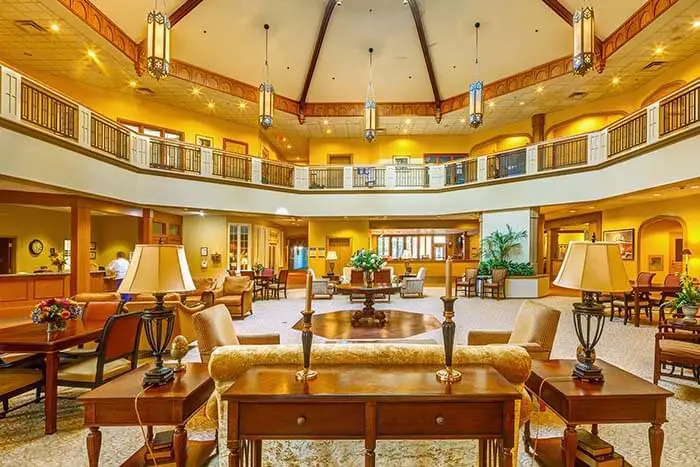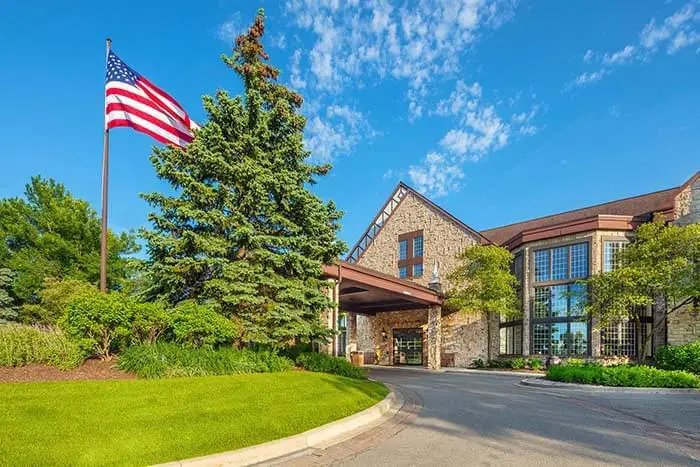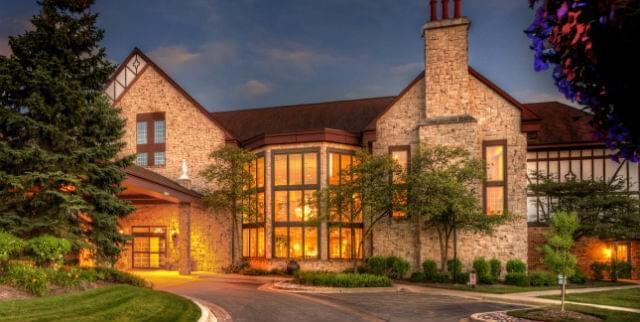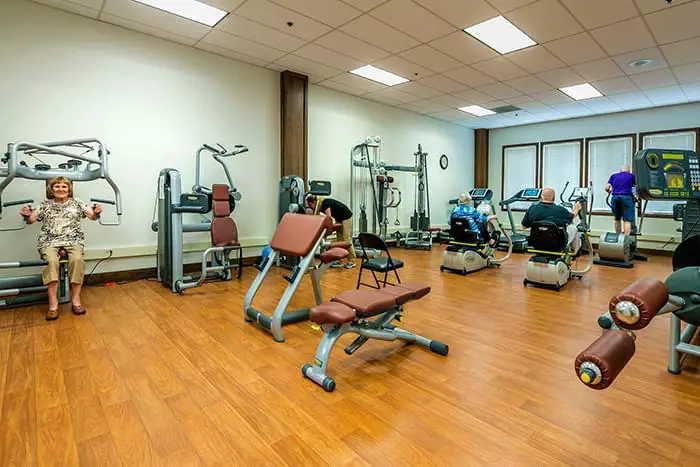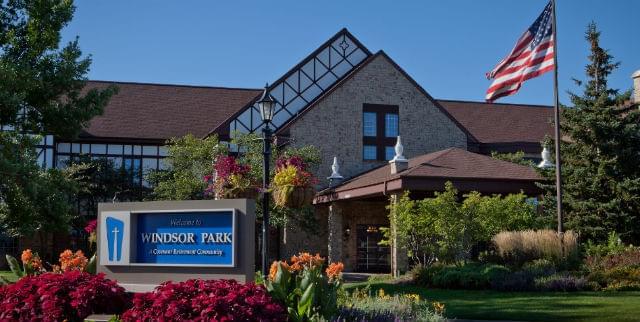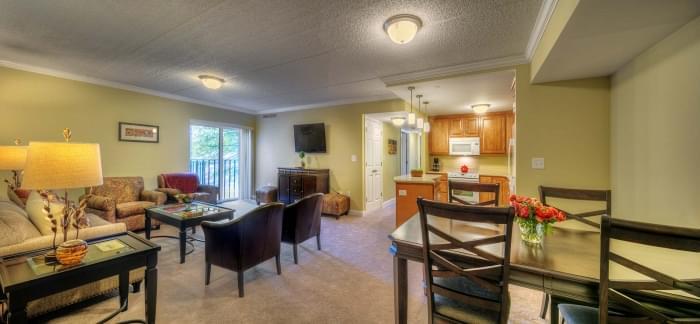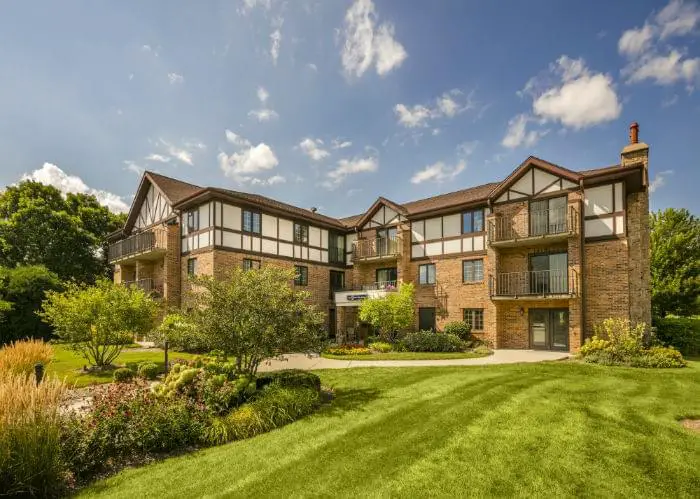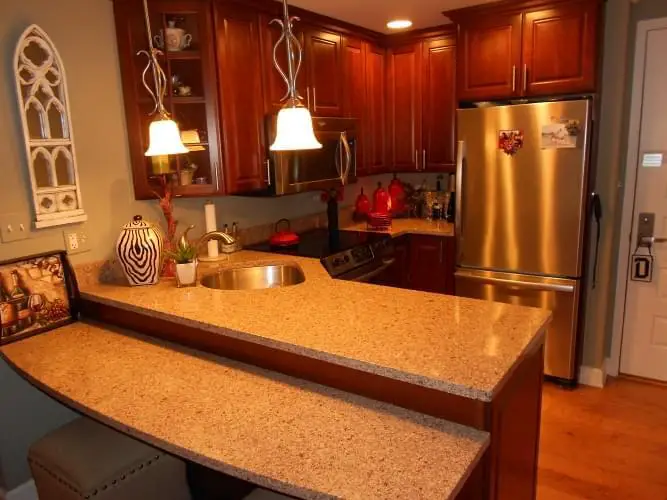 Additional Media
Videos
Video Transcript
Title: An Inside Look: Covenant Living at Windsor Park
Time: 8 min 54 sec

Description:

Listen as members of our community tell the story of Windsor Park and what it means to be a Covenant Living Community.

Transcript:

[Music] it is very open warm and receptive to newcomers to old-timers it's a wonderful culture that is very accepting one of the comments of people who come to visit is that wow everybody in the hallway is always so friendly they always say hello always greet us with care what are we doing and all of it so that is a real positive for Winstanley we have three criteria one is that it be faith-based and secondly that it be continuing care and third nonprofit and so you know we wouldn't even look at anything else if it didn't have at least those three as a campus it's a physically impressive place it's open its landscaped it's it's there five ponds it is a kind of a meandering campus people walk and they're active right here on their grounds and then you walk into our centrum and it is open and it's lit and it's busy and filled with people and it makes a very strong first impression so covenant retirement communities really was birthed out of a vision from the evangelical covenant church in 1886 and they opened the home of mercy and it was in the city in the city of Chicago covenant retirement communities today has grown to the 15 communities that it is and one of the commitments that was made many many years ago is that covenant retirement communities would have a retirement community in every Conference of the evangelical covenant church and so as individuals move in and they look at the financial security of that individual community well that's extremely important they also have the assurance that they have a backup from the larger organization in the event of access to funds to do new development or in the event that that community would be challenged financially they know that their investment in covenant retirement communities is safe [Music] yeah there's a lot of ways that we benefit from being part of a larger system you know on a real basic level you know we have financial stability because we're part of a larger system so we can look to our colleagues and make sure that we understand what's what is the best practice in the community and and given the breadth of the organization we also have a really good command of what's the best practice in the industry in the whole field Windsor Park has a special history in that it was the vision of a gentleman named Tory Johnson he was the founder of Youth for Christ and at some point he had a vision for a Christian community for seniors in 1999 coven retirement communities got involved with the campus and really brought more strength brought more expertise for how to operate and how to grow and develop senior living to Windsor Park they built the main central building and added two buildings a year for the first two or three years and then then they added the healthcare there are close to 600 people living here right now and we have over 400 who live in independent living in one form or another and then we have assisted living assisted living dementia care and we have a skilled nursing unit and then we have close to 300 people working here between nurses nurse assistants all of our cooking staining staff administration here on campus I think that culture is it's similar and yet is varied you don't have to fit into one kind of a lifestyle or anything we have people from all denominations and some other you know some variety of things so you can kind of pick and choose but yet everybody we all fit together well this is fabulous the first one of the first days we were here we went to a class with a world-renowned speaker right up here in the auditorium we got our flu shots we ate lunch with a new friend and we got registered to vote was in a period of an hour and a half or two right right in the centrum we're in a great location here in that were 25 miles west of downtown Chicago easily accessible to downtown we have people right on the Prairie path and they hike and they we have people who jog every day out in the Prairie path there are major shopping centers all around us we have developed really strong partnerships with Wheaton College and the artists series we have a partnership with the Wheaton Sports Center which is a high-end health club we also have a corporate partnership with a local golf course residents can go anytime and play golf as at a very affordable negotiated rate all the dining is very good very good you really have a full dining room where you can be seated with friends or by yourself if you if you wish there's also a grill a bistro grill so if you prefer hamburgers and things like that you have your choice there it's a really good staff relationship the staff is very helpful and yeah I mean you you just really can't get better than some of these people you know one of the things that we have a a customer service program called inspire deserve that's that's a wonderful way of celebrating the way that our staff and our residents interact and one of the things that's cool about it is it gives permission for our staff to go away from the tasks that they're really their sign to do and really that to stop what they're doing and take time to interact with work with help a resident well I think the big thing we do here that I appreciate the most I think is is we provide that peace of mind for the family and the resident that they're in a safe and secure place and they're able to go about their daily activities and not be worried about all the day-to-day stuff they're conditioning heating things like that you know there's a number of things that inspire me but one of the most important things that inspires me is my relationship with God because in my desire to please God it really inspires me to be the best that I can be when I'm serving the residents and I also get inspiration from the residents and families too I've learned a lot from them in terms of about life about the job I do I think it goes both ways the residents are very concerned about the staff as well as the staff being concerned about the residents and what's happening in your life what can we do to help you it goes both ways I mean if it is it's the residents who inspire me to serve coming here every day and knowing that like I get the pleasure of serving in their house and being a part of their community and just doing life together with them I agree I mean if we see we talk to people they say well I'm not ready to go in there yet because I you know I'm too young well how old you have to be do it now do it now before any more time passes when people come in and start to interact with our residents and interact with our staff they they recognize very quickly the warmth the vibrancy of the canvas it's a group of people that they are engaged [Music] you

Video Transcript
Title: Covenant Living Communities and Services
Time: 3 min 32 sec

Description:

With 15 residential communities in ten states, our Common Purpose is to create joy and peace of mind for our residents and their families by creating a better way of life.

Transcript:

[Music] you believe in the power of Christian community is really a summary statement of our full mission I have watched people who have come into our organization either as a resident or as a staff member who have not had an acid-based journey and because of their experience they've turned their lives over to Christ and that's the beauty of being a ministry of the evangelical covenant church I felt that we really grew to believe that this was the best move we could make at the time I felt like I belong right in the very beginning I knew people before I moved in here because of living in the area and the church here but I've made many new friends we had a tragedy in our family and we had an awful lot of love and support and caring from people here phone calls and cars and flowers and many things like that people really reached out people really appreciated loving caring spirit that's on the campus throughout staff and even other residents as they get to experience life that a covenant retirement community overwhelmingly people embrace that is really what makes a special and unique hospitality individuality congeniality and spirituality are really the core pieces of what build christian community and those are the areas where we put our focus covenant retirement Kunis is based upon the Christian principles and the fact that we're here not only living for ourselves but we're here living to help others we studying faith-based books interesting the background of people and how they contribute I found that a growing experience living here we're not living in the past but we're just actively improving our lives and their walk with God somebody might say what did your kids think about you coming here and I say I didn't ask them but they were very supportive of my coming here I feel coming here has been a gift to our four children they do not have to worry about us they're happy that we're here and that's a big bonus tres people come here to live age is completely irrelevant in looking back on life and seeing where God's direction was evidence maybe at the time I didn't see a great vision but now having come here I can look back that God hand was in it and it was the right thing for us it's about watching whether residents or staff blossom into something that they never thought was possible it's about the people that's why I love what I do you