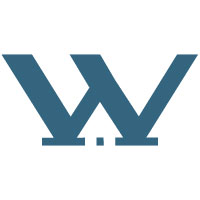 Wickshire West Lafayette is an exquisite assisted living community in West Lafayette, Indiana. It is within lively Tippecanoe County which is part of the Hoosier State.
At Wickshire Senior Living, it's not about age. It's about life. Nestled in a quiet residential area, our pet friendly apartments range from cozy alcove studios to more spacious two bedroom suites. Our associates are well-trained in providing all levels of wellness and care while finding ways to ensure each individual's needs and wants are met. Focus on wellness with community events and enjoy all Wickshire West Lafayette has to offer. If you have errands to run or shopping to do, take one of our shuttles for easy transportation. We have a calendar filled with fun activities designed to meet your interests. Stay in shape with our fitness classes, get creative in an art class, or join friends for one of our barbecues, parties or other special events. If you want a little quiet time, step out into our patio garden, our courtyard or cozy up with a book in one of our comfortable and quiet gathering spaces.
We appreciate that each individual has a unique path that leads them to Wickshire.
Physical, emotional and financial concerns often arise on the journey to finding a senior living community. Wickshire Senior Living offers a personalized experience that addresses those challenges. We work tirelessly for the benefit of our residents, our associates, and our community to ensure that the highest standards of care are upheld. Each resident is someone's mother, father, aunt, uncle or grandmother, and the Wickshire team's mission is to treat each individual with the same respect and dignity that we would afford a member of our own family.
At Wickshire we are inspired by people that believe in and support what it means to be a vibrant community – people with stories to tell and lessons to impart; people that value service and hard work; people that seek to foster deep and meaningful relationships. Raised within a large, close-knit family on Wickshire Street, our founder gained a deep appreciation for the value of dependable, compassionate care while serving as an active caregiver for his aging grandmother.
His sense of purpose grew through the realization that many people share a similar journey and a desire to provide a richness of experience in a community where care and respect matter most. This is what drives the culture and ethos of Wickshire Senior Living – to make life better by connecting people with purpose and community.
+ Read more
Full Screen Gallery