Via Christi Village Manhattan
Manhattan, KS - Assisted Living, Nursing Home, Independent Living, CCRC
A college town like Manhattan offers a variety of cultural, artistic and social opportunities. A community like Via Christi Village offers all that, along with a great location. When you live here, you'll enjoy a quiet residential neighborhood. We're less than 10 miles from the fishing and boating of Tuttle Creek and minutes from downtown shopping, dining and Aggieville's vibrant night life. As a continuing care retirement community, we offer all living choices on our campus, including independent living, assisted living, rehabilitation and long-term skilled nursing care.
See More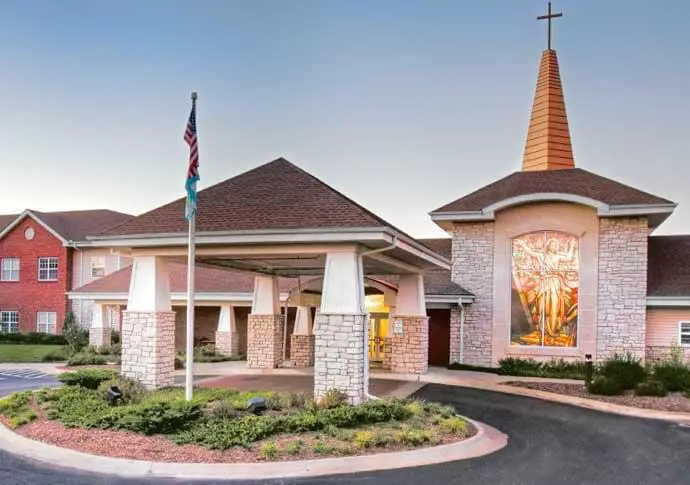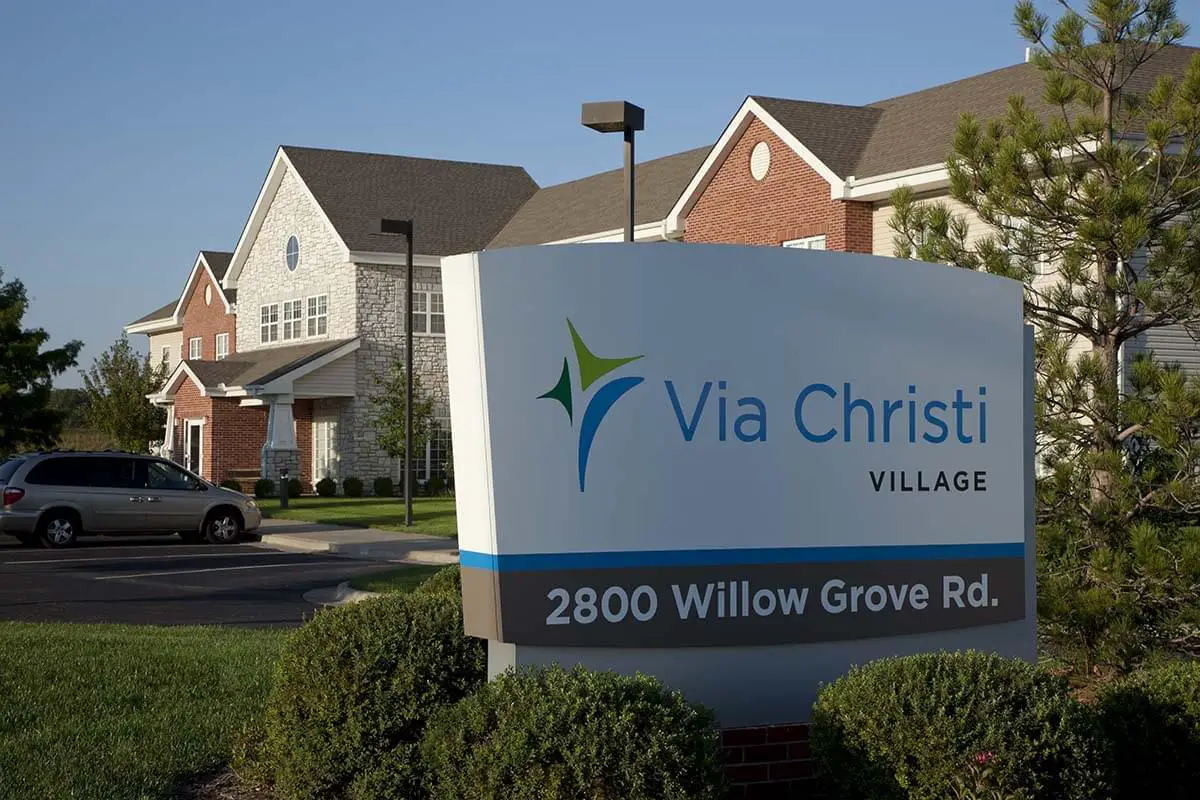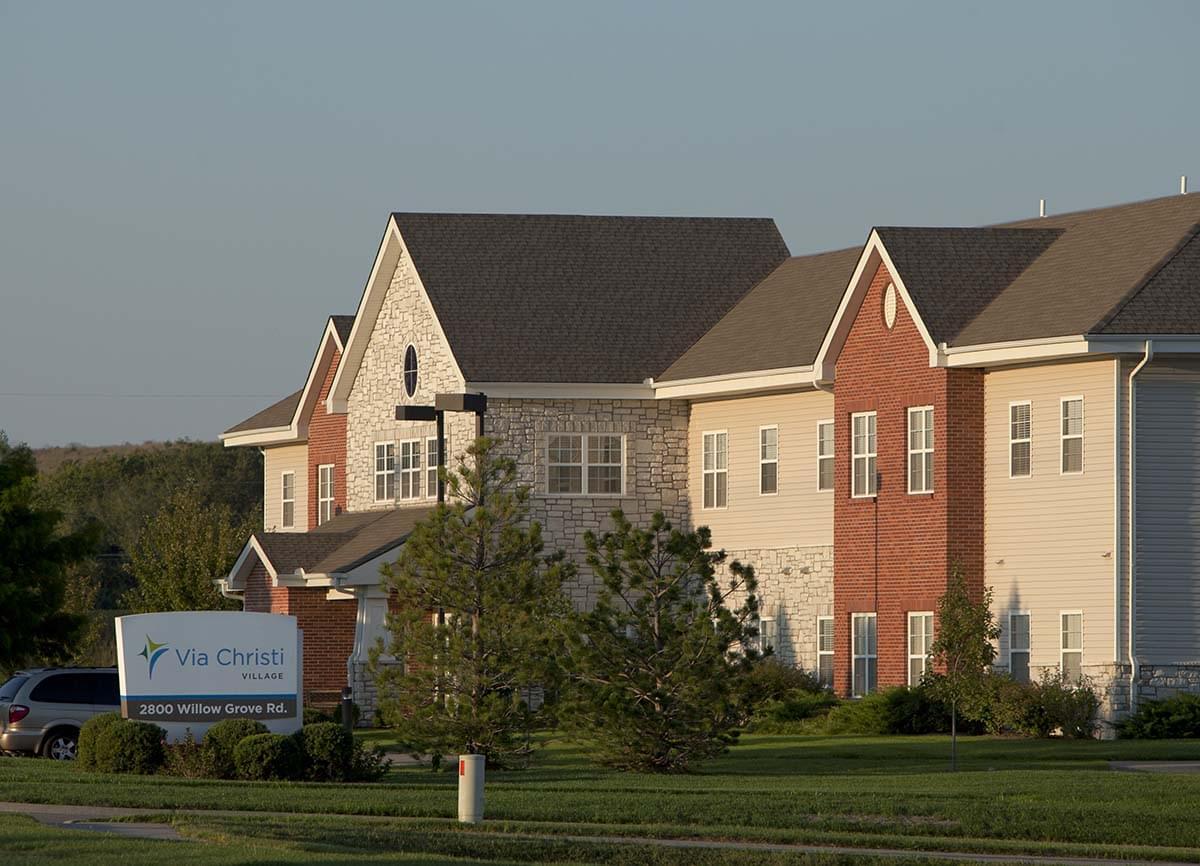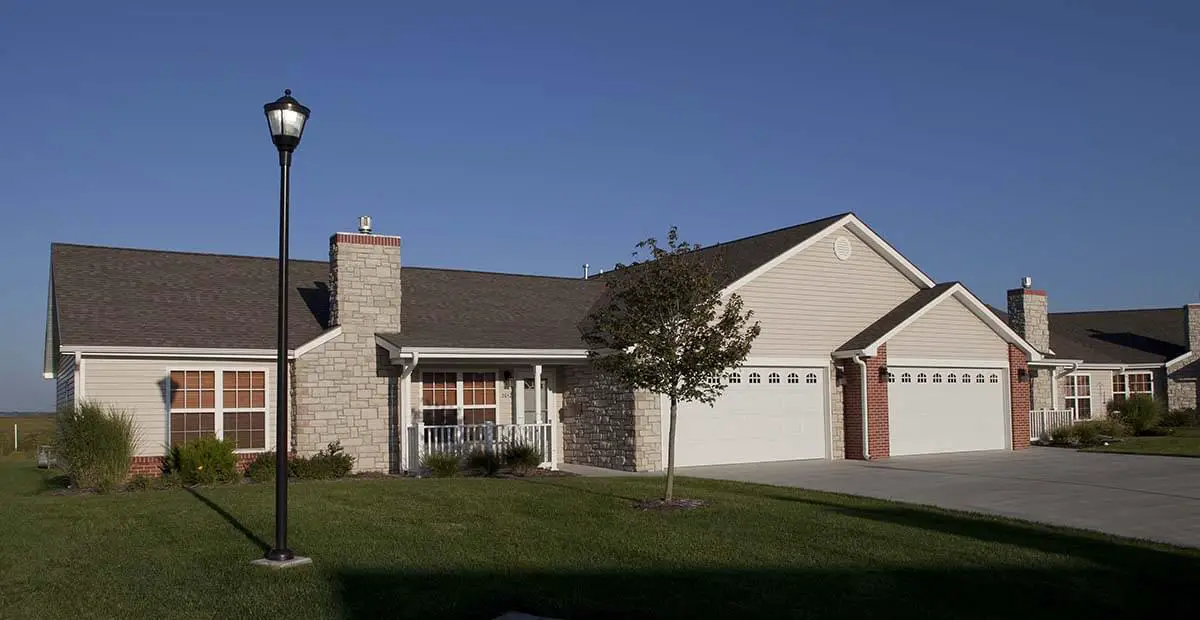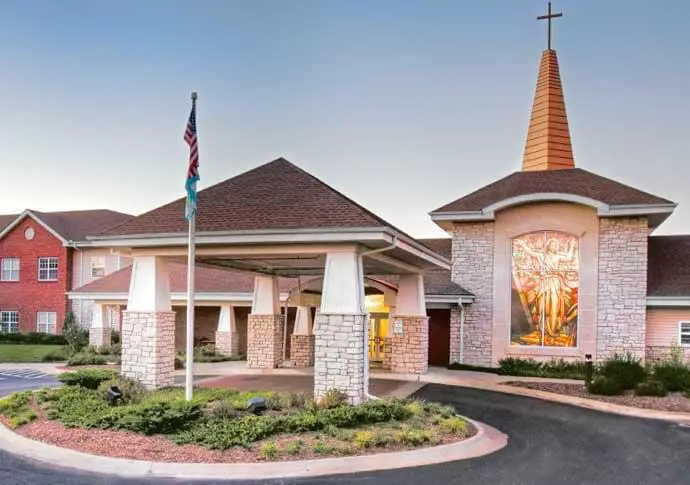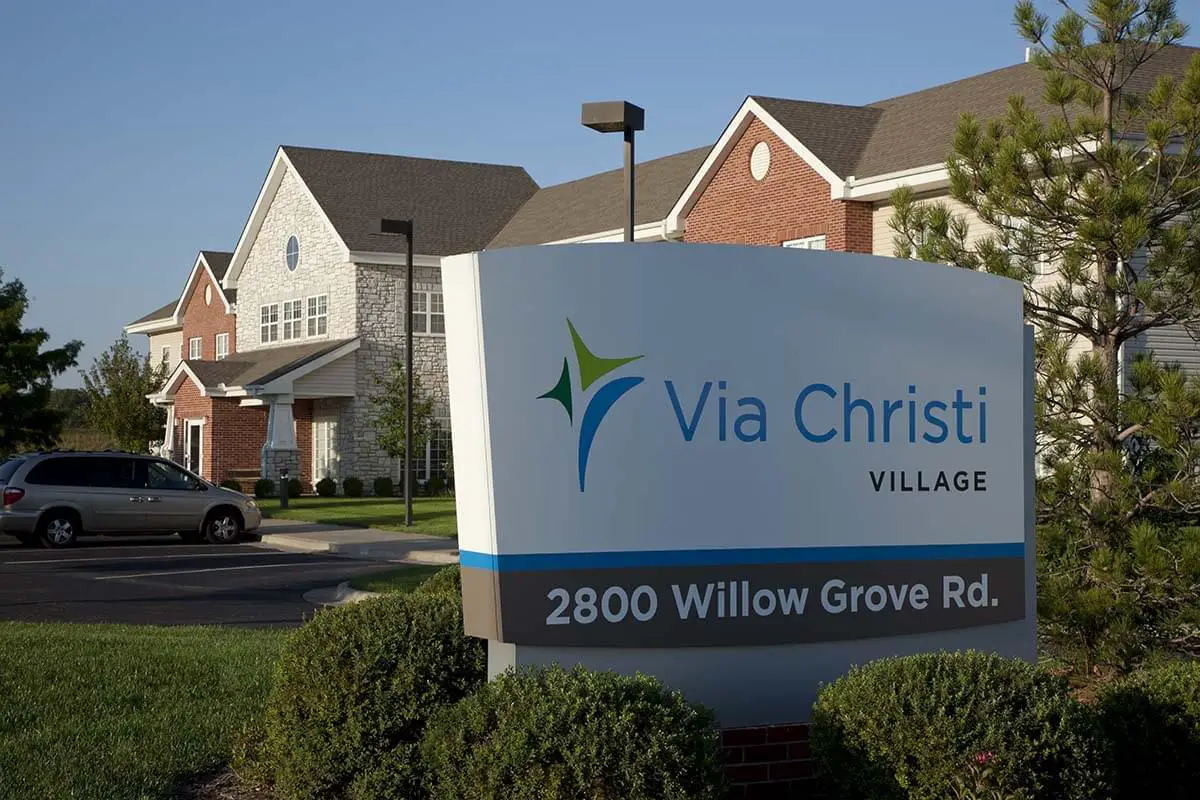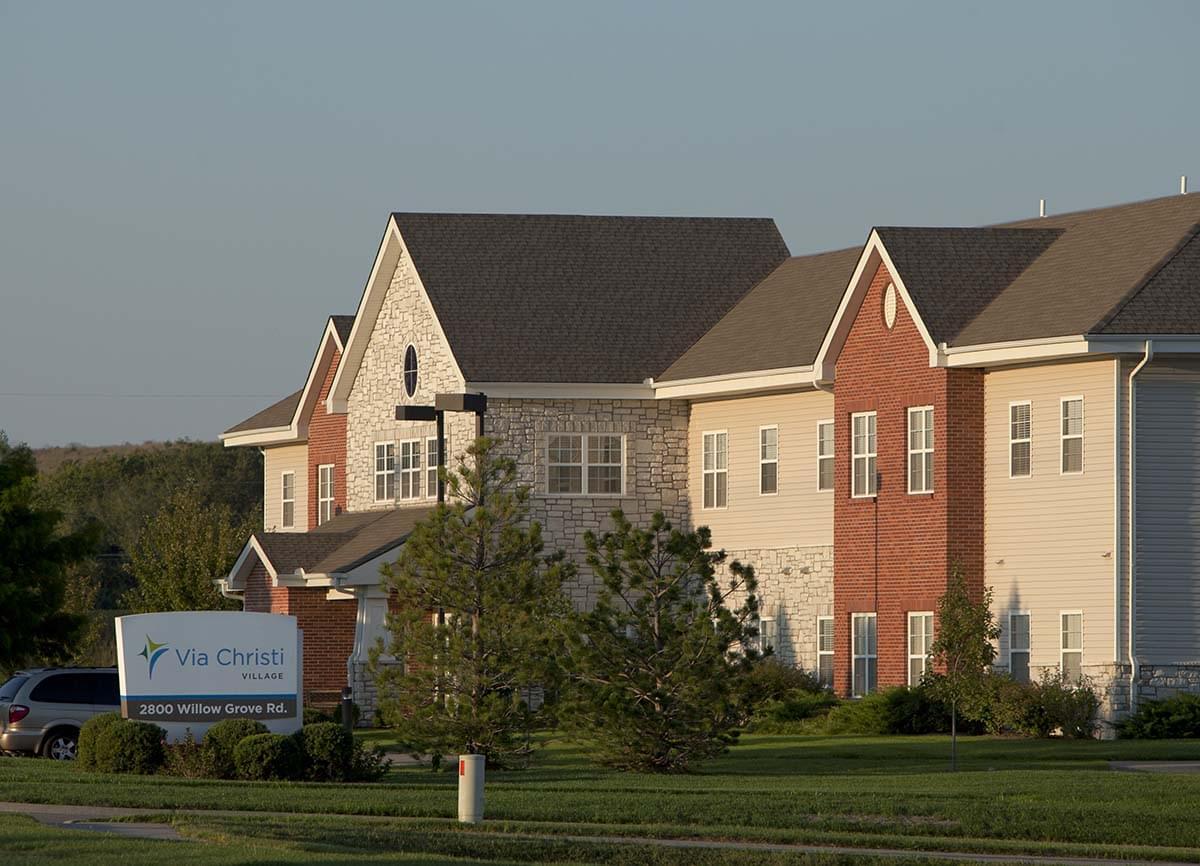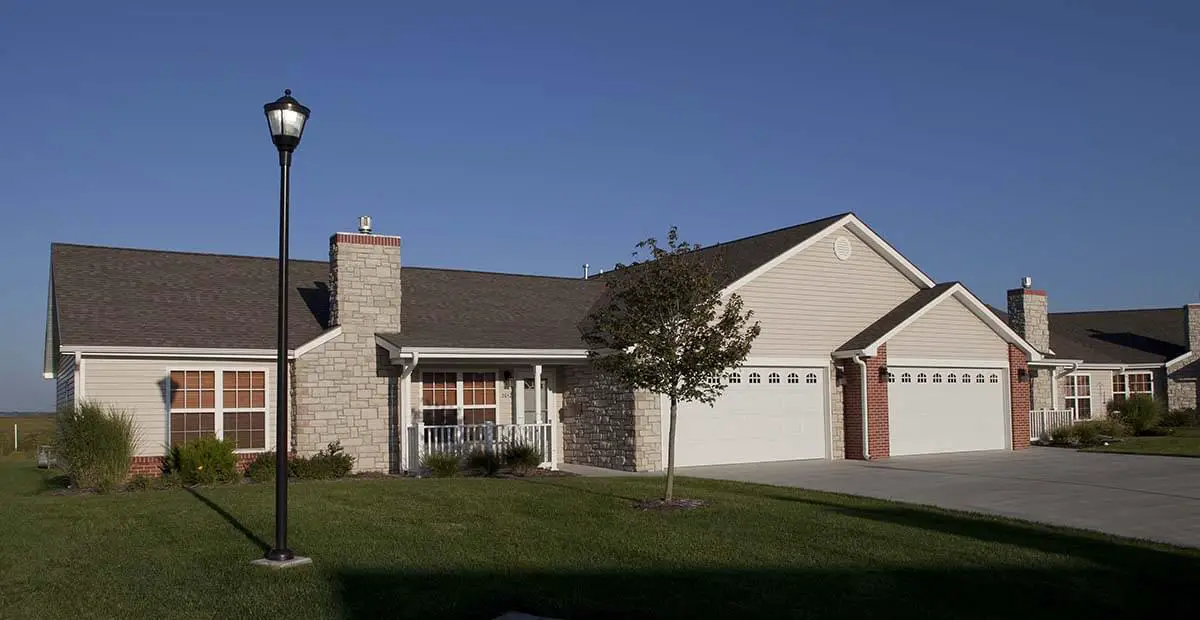 Additional Media
Videos
Video Transcript
Title: Via Christi Village in Manhattan | Senior Living at Via Christi Health
Time: 2 min 5 sec

Description:

Via Christi Village in Manhattan encompasses the latest innovations and designs in retirement living. The community features 32 assisted living apartments in five different floor plans, including studios, one-bedroom and two-bedroom apartments. Assisted living apartments are all located within 90 feet of dining and recreational areas. The building's design features short hallways and lots of natural light. Special amenities include a chapel, fireplace living room, beauty/barber salon and a lounge. The 96-bed nursing center offers Medicaid and Medicare-certified health care services with primarily private rooms. No more than 14 rooms are grouped to form a court with private dining and living area opening onto a patio or a balcony.

Transcript:

the foundation for the services provided at Via Christi village is our calling to serve as the hands of Christ and so the chapel featured very prominently in our design it's up front it's it is their greeting you as you come in it is they're saying goodbye as you depart our campus in Manhattan consists of three levels of living we have 31 assisted living apartments these are for residents with a pretty wide range of levels of Independence five different floor plans but as a general rule that apartment is going to have a separate living room in the bedroom a bathroom with a handicap-accessible shower and a kitchenette we have 96 health care resident rooms the small intimate environment of 16 individuals sharing a space is what most of us experienced in living in community outside of a residence like this this is a more intimate setting where where relationships are celebrated where relationships are encouraged relationships between residents president to resident and between staff and resident between staff and families we also have eight independent living villas these are duplexes located immediately east of the main campus it's a about a 1,400 square foot unit with two bedrooms two baths full kitchen all maintenance services are provided I love it we have were taken good care of we have lots of activities good meals prepared for us beauty parlor next door my mark in your eyes for in Manhattan I think we have a group of people who say we want this to be the place that our parents will be we want this to be the place that we will live and we want this to be the place that we can say proudly I work at Via Christi village they're the best they take care about us

Floor Plans
No media of this type.
Manhattan Senior Living Near Me