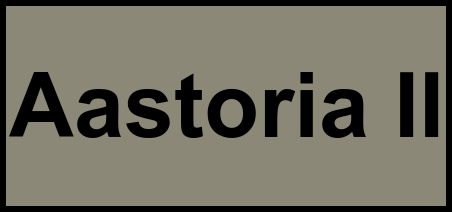 International HealthCare Consultants opened its doors in 1997 with one purpose: To provide quality healthcare for the aging population in a caring, homelike environment.
Finding a safe, comfortable home for your family member can be a stressful experience. Will your loved one be happy in a large facility with hundreds of other clients? Every decision is a personal one, and International HealthCare Consultants strives to create a place where older people can receive personalized care and attention, in a comfortable setting.
Our number one priority is dignity and attention to the needs of our residents. We provide quality care in a familial environment for those who can no longer live on their own.
International Healthcare Consultants offers three locations, all of which offer a wonderful alternative to large nursing institutions. At each of our locations, your loved one is guaranteed attention, stimulation, and an improved quality of life.
International HeathCare Consultants is committed to providing the best personalized health care for our clients. Our philosophy of care is caring for the patient as you would want to be cared for.
Our three homes are owned and operated by a registered nurse. In addition, a delegating nurse makes a skilled visit every 45 days to review medical files, and monitor patients. All medicines are monitored and administered by trained, caring staff. We make every effort to ensure the highest medical care for all of our clients. Staff are medication certified, CPR and first aid trained and certified. Staff are trained to work closely and monitor clients with dementia and Alzheimer's.
Our Services:
Personal Care: We provide assistance with bathing, dressing and grooming for all of our clients.
Three nutritious home cooked meals are made each day
Balanced healthy snacks are provided throughout the day
Trained and caring staff are on duty 24 hours a day
Activities: Games, adult day care, music, reading are available at all times
Amenities: Cable Television, Telephone, Computer access are provided
This 12-bed facility sits on an expansive 2 acre lot in Howard County Maryland. Aastoria II borders the Robinson Nature Center. The back veranda is a favorite resting spot for many of the clients who enjoy overlooking the park life and manicured grounds. The close proximately to Howard County General Hospital, run by Johns Hopkins Medicine, provides assurance to many of our clients and families.
Wheelchair accessible
Home cooked meals
Snacks throughout the day
24 hour live-in staffAastoriaII_replace
Physician visitations scheduled
Therapists visitation scheduled
Special activity specialist
Private bedrooms
Semi private bedrooms
On site physician visits*
Medicines overviewed and monitored
Transportation to appointments provided*
Delegated nursing Staff
This house is owned and operated by a Registered Nurse
+ Read more
Full Screen Gallery