Good Samaritan Society Edgebrook Estates Assisted Living is a pleasing assisted living community in Edgerton, Minnesota. It is within well-favored Pipestone County which is part of the North Star State.
Edgebrook Estates Assisted Living is committed to helping adults age 55 and older live and maintain a healthy and active lifestyle. Edgebrook Estates Assisted Living is part of the Edgebrook Care Center campus.
Our goal is to provide lifestyle options that are meaningful to you in your apartment home, while providing excellent care and assistance.
Selecting a community that fits your wants and needs is important. You have so many choices and options to consider. We hope that as you learn more about us, you will discover that our values reflect yours.
Assisted living communities are licensed healthcare providers that offer residents housing, personal assistance, supportive services, and custom healthcare plans.
Residents live in apartments or residential units and don't require around-the-clock nursing supervision. Staff members are accessible 24 hours a day.
Assisted living service communities may benefit seniors who:
need help with grooming, bathing, dressing or other daily activities such as medication management
are no longer interested in or able to keep up with lawn care, snow removal or other home maintenance tasks
enjoy and value the security of having neighbors and staff members close by
need or want help with laundry and housekeeping
require three nutritionally balanced meals each day
prefer using transportation provided by others for shopping or entertainment
enjoy participating in spiritual, recreational, entertainment and wellness programming
Edgebrook Estates Assisted Living was built on a "Main Street" concept, meaning it has a small-town atmosphere that promotes activity and community.
The design of the residence resembles a small town, circa 1950, with a barbershop/beauty parlor, post office, gift shop, restaurant and more.
Assisted living care may include:
Medication management and administration
Professional nursing care
Assistance from universal worker
Additional housekeeping services
Assistance with dressing, grooming or bathing
Services and amenities included in monthly fee:
One-bedroom apartment including appliances (refrigerator, microwave) window treatments, outlets for telephone and telephone service
Utilities including heat, electricity, air conditioning, garbage, recycling, water and sewer
Basic cable television
Computer and internet access
30 minutes of housekeeping service one time per week in apartment
Daily trash removal
Laundry service with up to two (2) loads of personal laundry per week
Bedding change and laundered one time per week
General maintenance of the grounds, building, apartment and furnished appliances
Emergency response system including one personal help button, one fixed transmitter on bathroom wall of apartment
Three nutritious meals per day
Coffee hour with daily snacks two times daily
Planned social, religious, educational and recreational activities
Assistance with making appointments and arranging transportation
Private mail box and key for US Mail Service and outgoing mail
Priority access to Edgebrook Care Center
Community features and services:
Library
Private dining room
Lounges and gathering areas
Expanded outdoor areas
Computer room
Whirlpool
Outpatient rehabilitation services clinic
Guest apartment
Daily life-enrichment activities
On-site chaplain and spiritual care
Multiple levels of assisted living care and assistance
Scheduled transportation
+ Read more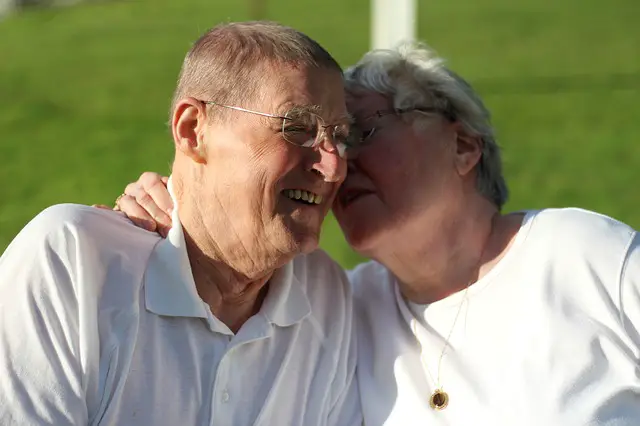 Our design team is currently searching for photos to post for this listing.  If you represent this community and would like photos to appear sooner, please contact us at photos@FindContinuingCare.com.